What to do on a rainy day in Corfu
Corfu, the countess of Ionian Islands, is beyond doubt enchanting during the summer. When it comes to autumn and winter, we often have days of rain which is also what makes our island so impressively green! If you find yourself in Corfu on a rainy day, there's nothing to worry about as you can still make the most of this wonderful island. The island is not only about fancy coasts, boat trips and wonderful beaches; on the contrary, the island's charming UNESCO- recognized Corfu Town combined with its charming,remarkable historic sites, its traditional, quaint villages as well as many indoor activities make it an ideal place to be enjoyed all year round whatever the weather. Hence, if you are wondering "what to do in Corfu on a rainy day", here are 5+ 1 great ideas on what to do in Corfu when it rains.
1. Rainy day is a museum day!
Even though the Old Town is a museum itself, also registered as a UNESCO World Heritage Site, Corfu hosts many worth-visiting museums, especially on a rainy day. Start in Corfu Town by visiting the recently renovated Archaeological Museum, which houses archaeological findings dating back to Archaic, Classical and Hellenistic eras with the Gorgon-Medusa pediment from the great temple of Artemis, made in 585 B.C being the most impressive one. Yet, if you wish to delve into the elegant life of the Aristocrats back in the 19th century, then you should visit the living history museum "Casa Parlante". Finally if you are looking for something special, then head to the Museum of Asian Art, one of its kind in Greece, which is housed in the magnificent Palace of St. Michael and St. George, and explore the Sino-Japanese art as well as the nomadic cultural art of the people in Nepal and Tibet.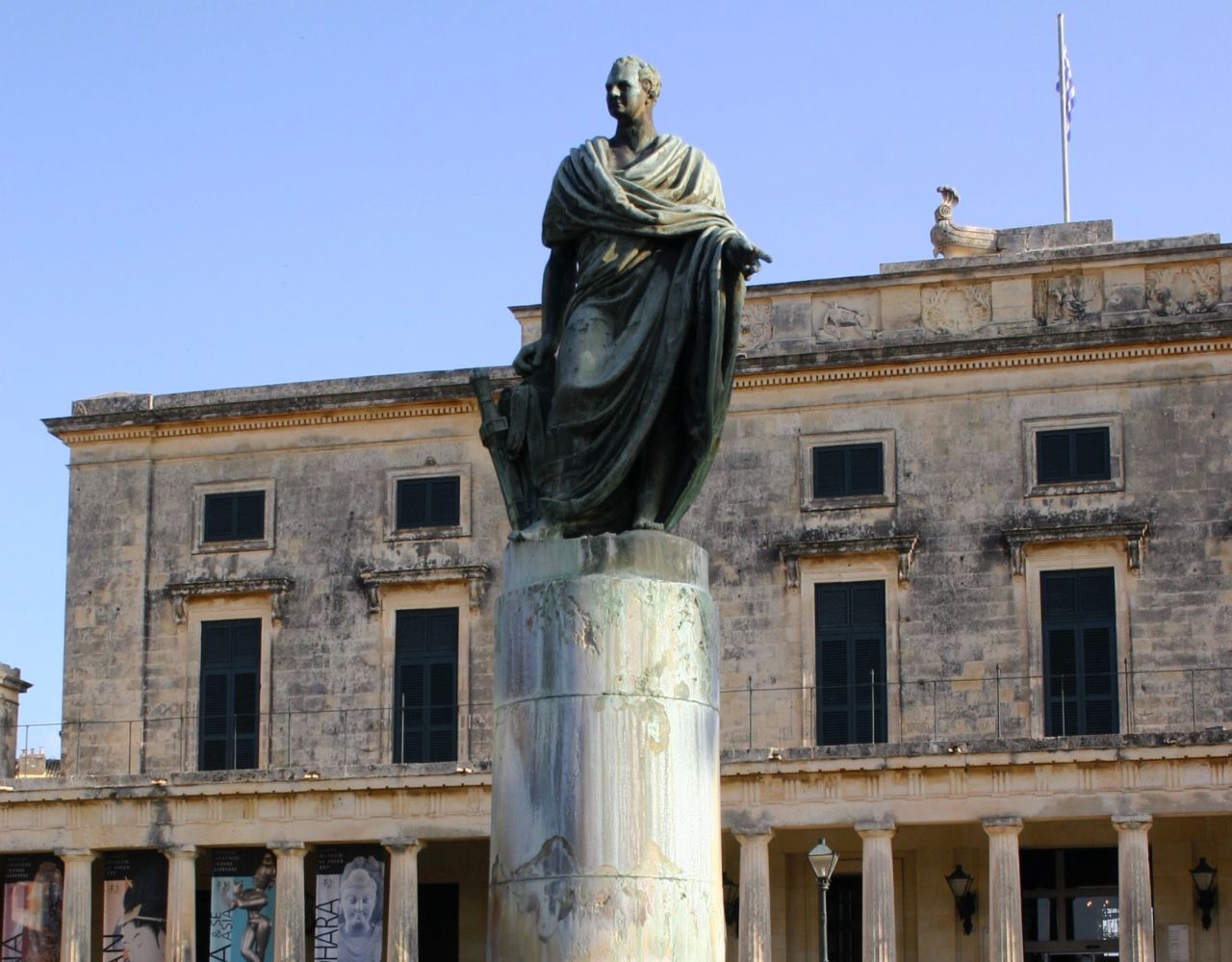 If you wish to explore further, then head to the village of Gastouri, home to the magnificent Achillion Palace, delve into the life of Princess Sissi and admire the imperial gardens of this reputable city. N.B. Achillion Museum has been under renovation since 2020, please check the exact operation status and opening hours before your visit.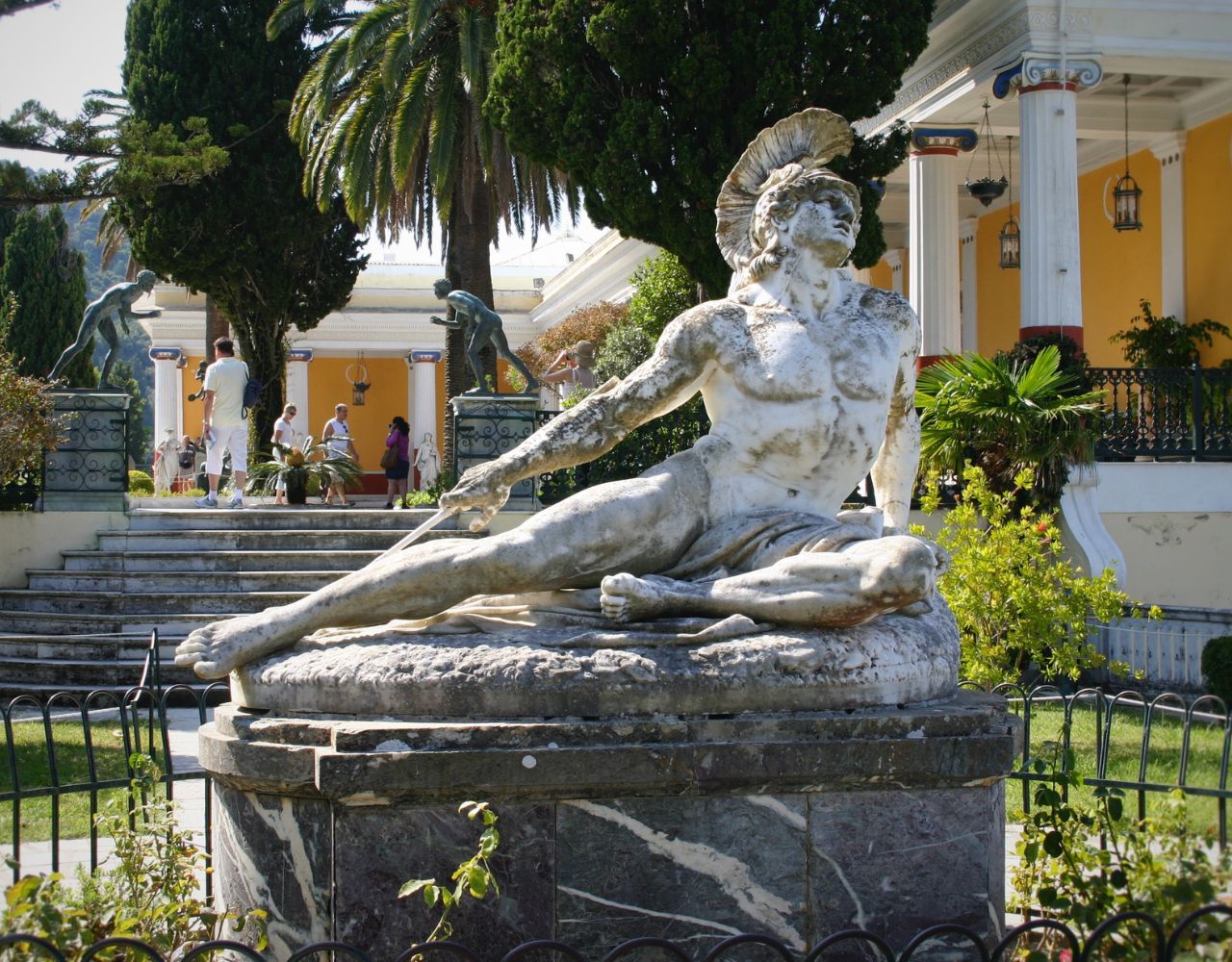 2. Explore the picturesque cafés & restaurants of Corfu Old Town
Well, some people say that rain provokes feelings of gloom - we prefer to say that rainy days are cozy days! And there is nothing cozier than a big mug of coffee, a good-written book and homemade recipes in one of the numerous quaint cafés in the Old Town. Whether you are fascinated by art cafés, or you seek a modern coffee place, there are many hidden gems which seem to be the perfect setting for having a cup of Greek coffee, alternatively known as "koupatos" or a refreshing glass of gingerbeer. Enjoy the unique atmoshere, chat with friendly locals and taste local delicacies and products just like a local!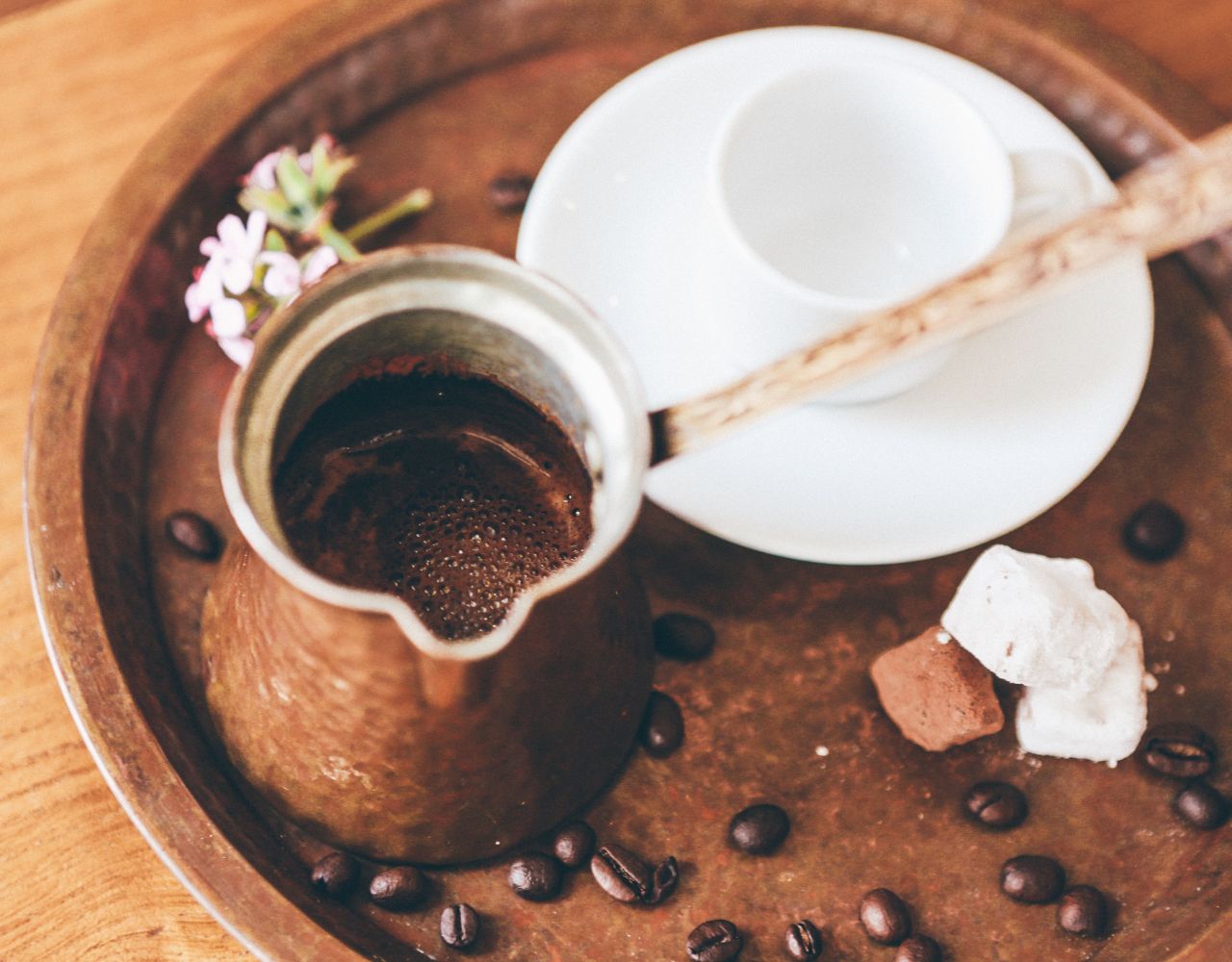 When it comes to food... well, here the options are limitless. Corfu is motherland to many local products - from cold cut, dairy products and extra virgin olive oil to kumquat liqueurs, local wines and homemade marmalades. This is why Corfu has exceptional eateries, wineries and delicatessens. Thus, if you are a foodie lover, then Corfu should be one of your next holiday destinations. Start by having a full breakfast at one of the local bakeries with its many traditional pies - taste a great variety from the typical Greek ones with spinach or cheese to more unique ones with wild herbs and zucchini. Alternatively you can opt for having typical Greek brunches - all hidden in the traditional neighborhood of Campiello. When it comes to lunch, you can either try some of the top finest restaurants, or more traditional tavernas whereas for the greatest finale better have a cone of Corfiot gelato - it doesn't matter that it's raining - a gelato is always a good idea! Willing to give it a try? Book you next food tour in Corfu and discover all the local flavours!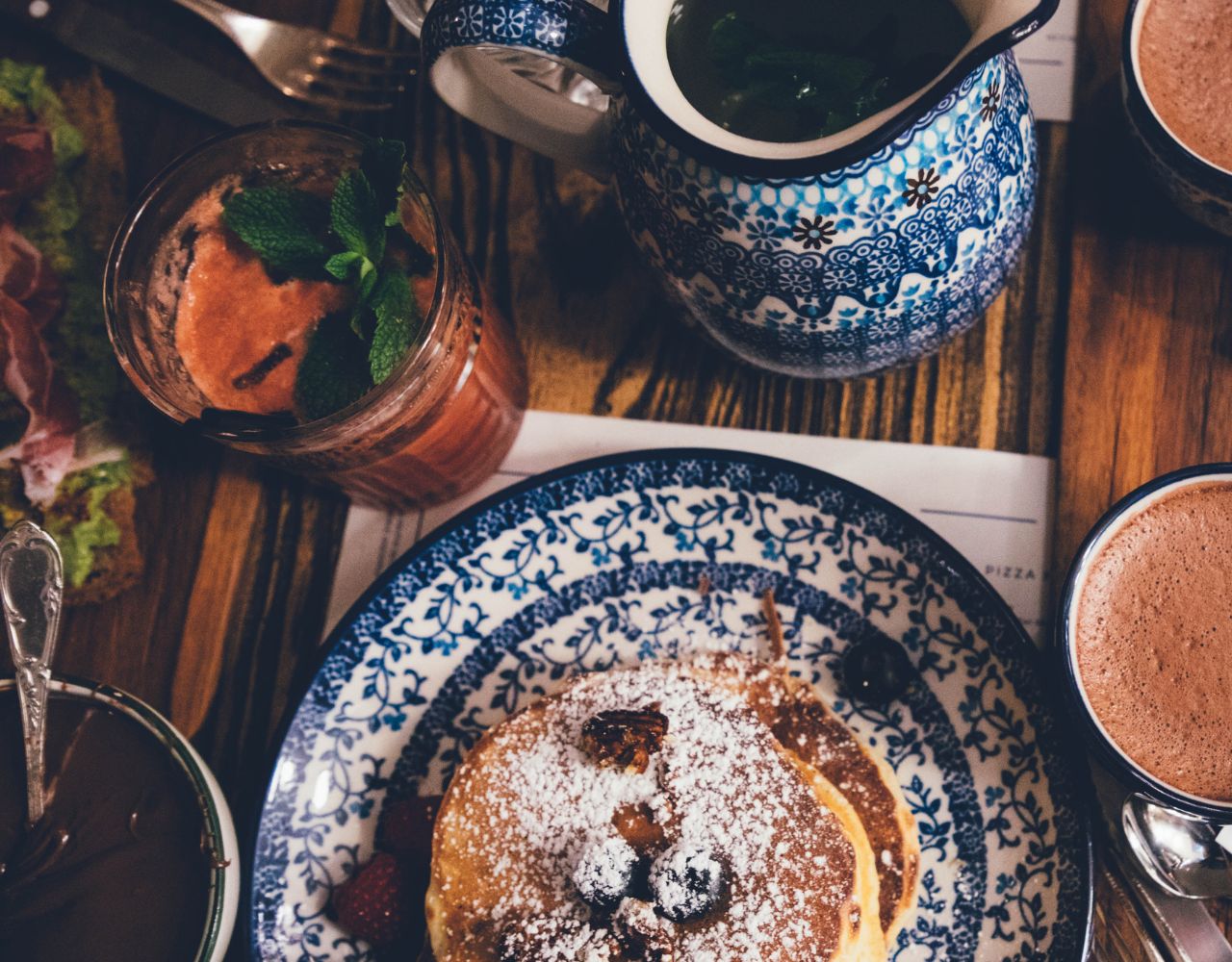 3.Take a private full-day tour in a minivan
Quaint small villages on rainy days? We could not ask for more. A rainy day is a perfect day to explore the island in the comfort of your private vehicle with a convenient pickup from your hotel, whereas it is indeed a chance to explore monuments, villages and the best views with a professional tour guide by your side to answer any questions. Hop on your private, comfortable minivan and have a tour across the Corfiot countryside when passing by the picturesque villages. There are many itineraries but you can begin your tour by visiting Paleokastritsa - one of the most renowned coasts across the Mediterranean Sea, which is also famous for its hilltop monastery dating back to the 13th century.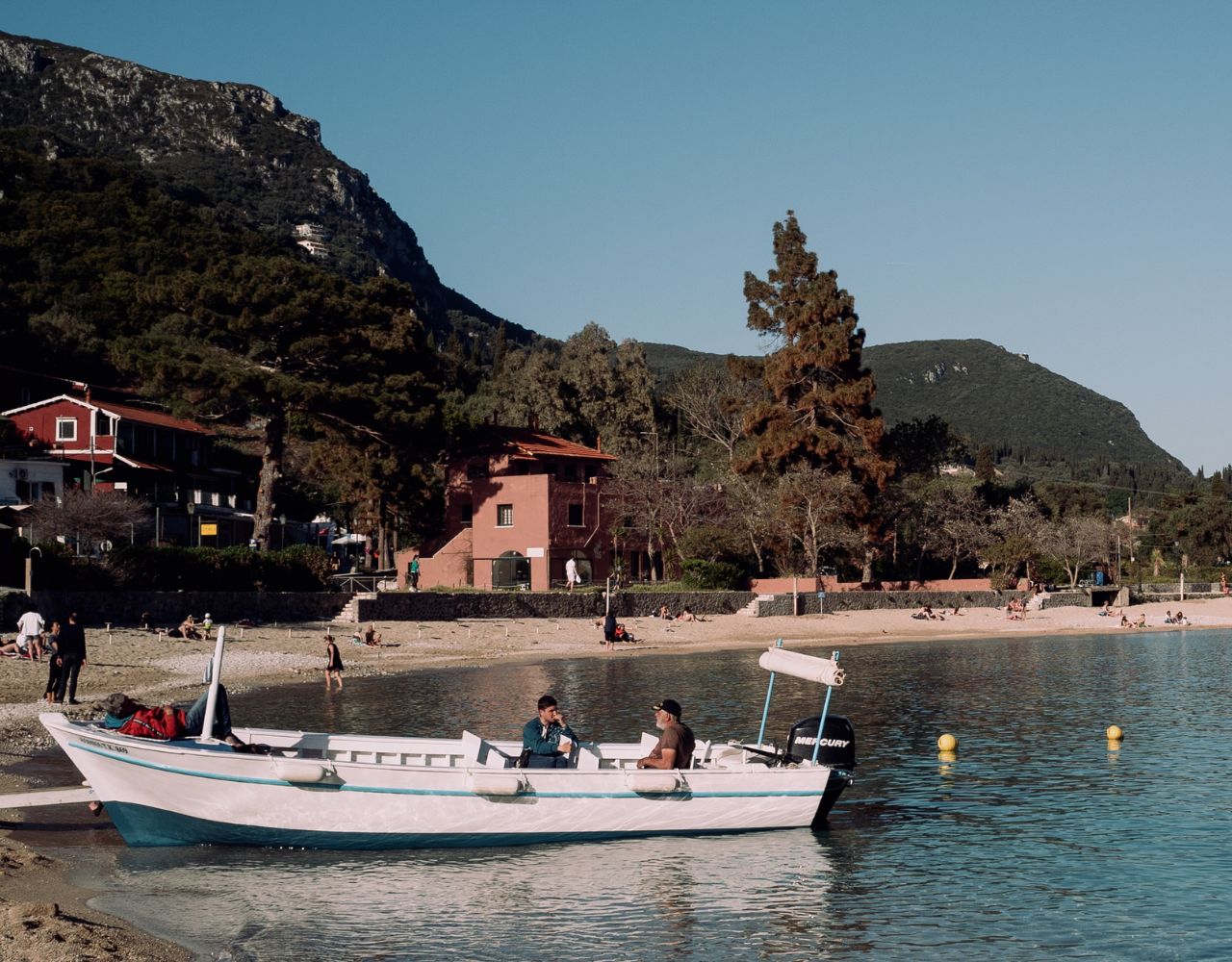 Moreover, seize the opportunity to visit the mountainous village of Lakones, a few kilometers away from Paleokastritsa. Prepare your camera and get ready to be astonished by the mesmerizing landscape viewing towards the Ionian Sea - one of the most fabled attractions all over the island for its breathtaking vistas! Continue your tour by customizing it and adding the villages that you wish - Danilia, Giannades, Old Peritheia are some of the options that you can select, otherwise you may book a private or shared tour all over the island.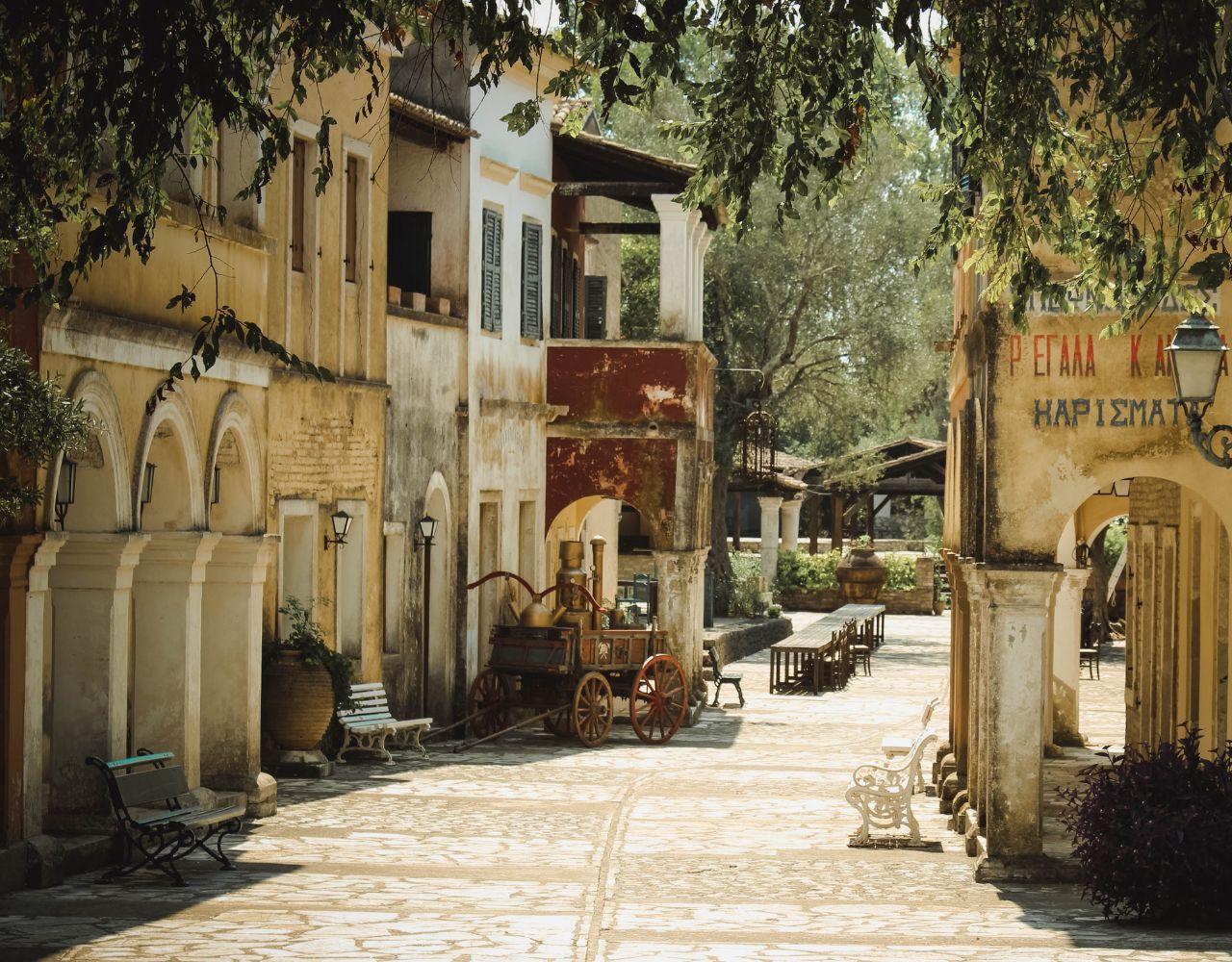 4. Take a fun cooking class
On a rainy day in Corfu, seize the opportunity to participate in an exciting cooking class where you can discover all local flavors and delicacies. Meet your small-group team of foodies and begin a cooking class in Corfu led by local chefs! Start with a visit to the local food market, have the chance to taste fresh products such as fresh fruits and vegetables, or to buy fresh fish. Having bought all the necessary ingredients, get ready to participate in a personalized cooking class in the typical Corfiot farmhouse which retains the traditional style and depicts the Greek hospitality. Create your favorite dishes of Corfu and learn how to cook traditional recipes which will amaze all of your guests!

5. Explore Corfu's flavors
There is nothing better to do than having a Corfu olive oil tasting tour and a wine tasting tour on a rainy day in Corfu! Hop on your comfortable minivan with a pickup from your accommodation, and get ready to explore the finest products of Corfu; its olive oil and its wine. Kick off a private or small group tour with a visit to the old olive mill which belongs to the fabled Dafnis family, and discover the renowned Corfiot olive oil variety "Lianolia". Have a professional guided tour in the olive mill and taste the great "Governor" olive oil which is reputable for its amazing health properties and its Health Claim.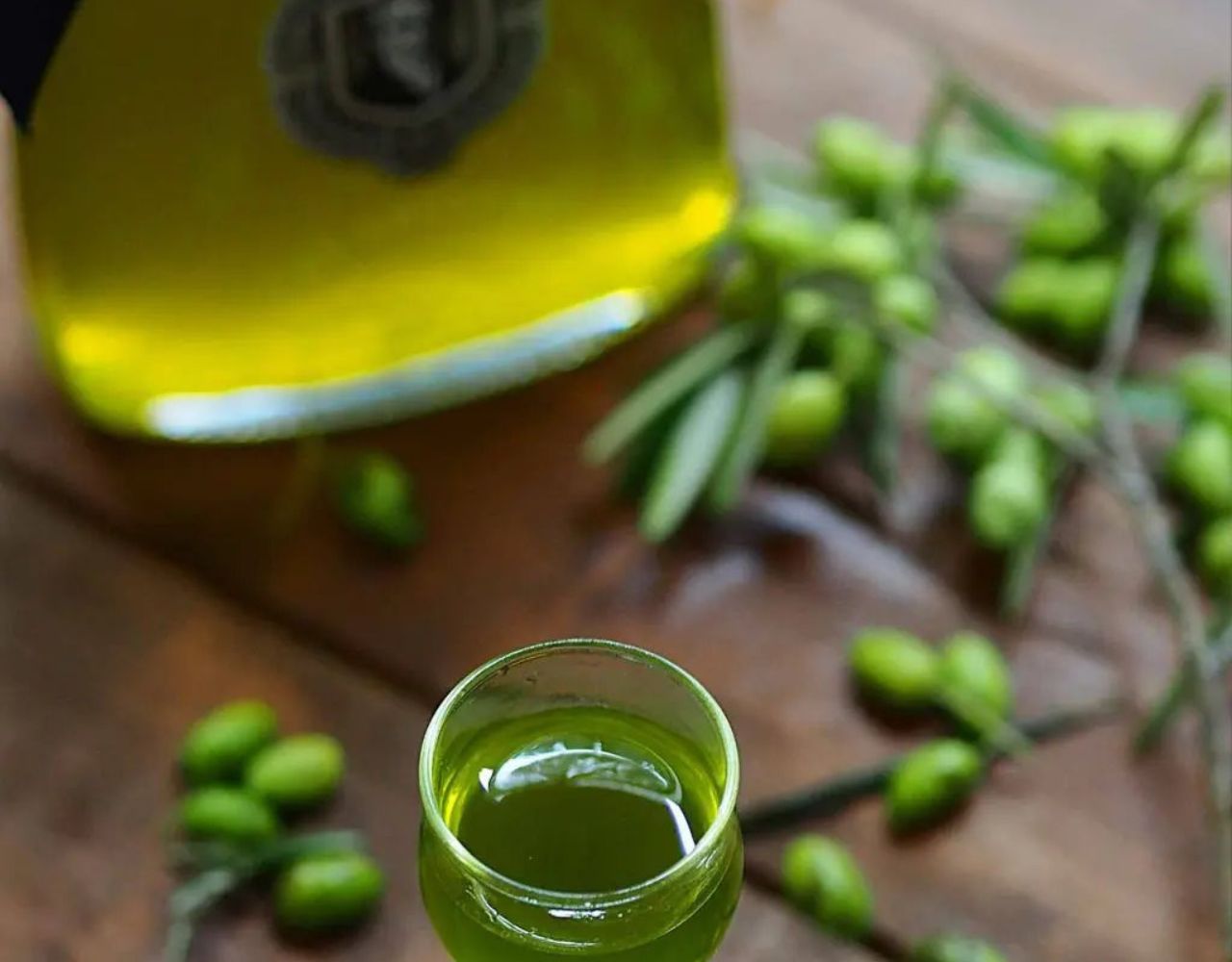 Continue your tasting tour in Corfu by paying a visit to Theotoky Estate where you can taste the finest collection of local wines! Have a guided wine tasting tour by discovering the vineyards of the Corfiot countryside and savor the local wine of Theotokis - a reputable family which is one of the oldest families in Greece with a long political tradition. The estate includes a cellar for excellent white, rosé and red wines, an olive press and a library with old books and rare archives.


6. Bonus idea: Walking (and singing) in the rain!
Feeling adventurous? Put those rain boots to good use and head out for a walk in the rain; singing is optional! Get lost in the maze-like narrow streets, known as "kantounia" in Corfiot dialect", glance at the Venetian architecture with a bit of French and British touches, and soak up this unique atmosphere. There is nothing prettier than a walk around the Old Town of Corfu on a rainy day - all romantic souls will absolutely agree with this. Indeed, there is a mesmerizing vibe in this town that will clearly transfer you back in time or will make you feel like a protagonist in a classic, retro film.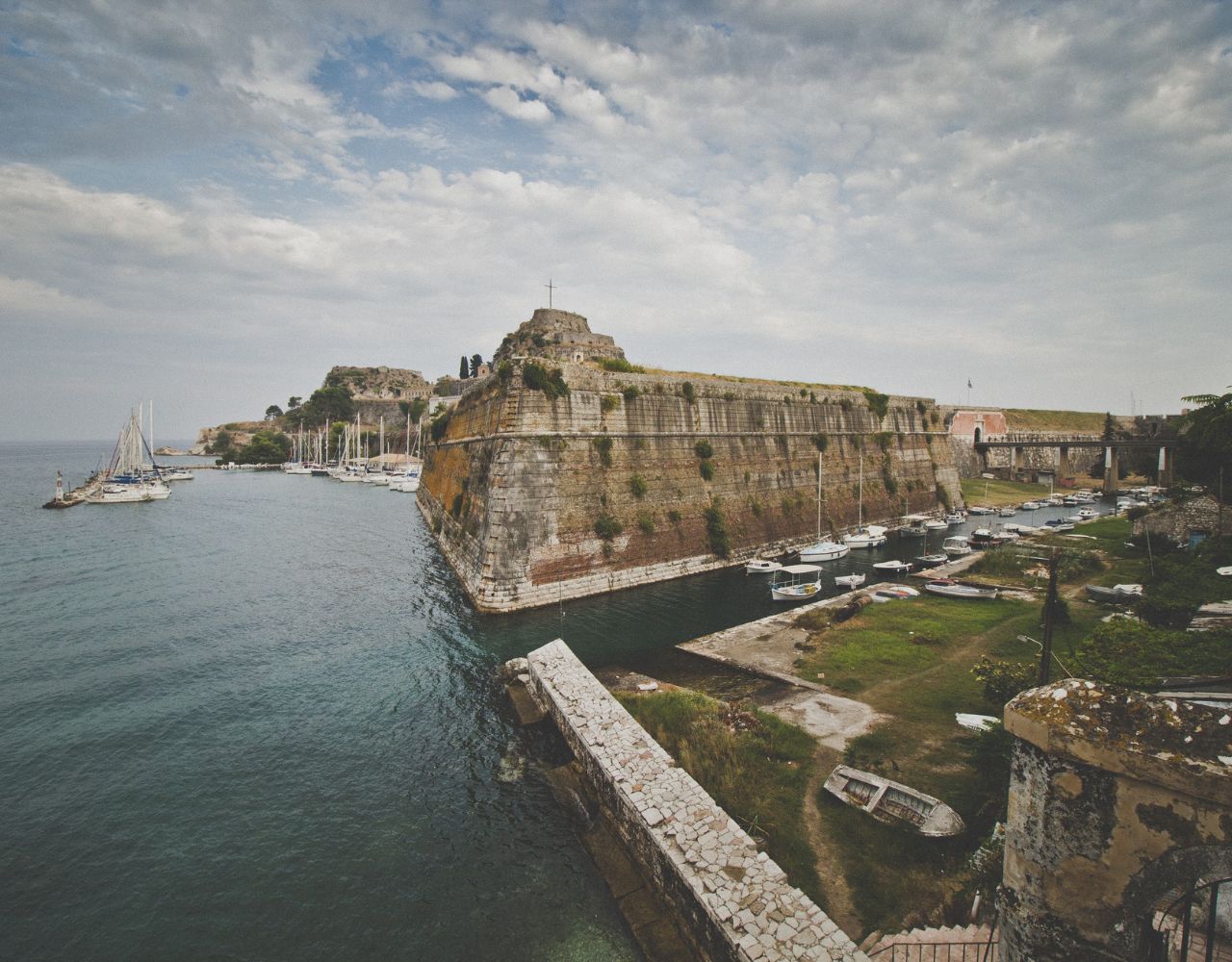 Get lost in the maze-like narrow streets, known as "kantounia" in Corfiot dialect", glance at the Venetian architecture with a bit of French and British touches, and become a part of everyday local life. Seize the opportunity to also indulge in some shopping- there are hundreds of shops in the Town! If you are interested in learning how Corfu's history and culture are interwoven, then a walking tour in Corfu Town accompanied by a professional tour guide seems like a good option for you.
The autumn can bring showers, but the rain does not have to prevent you from getting outside, and enjoying the island! Last but not least remember; rain is here but it not going to last forever - it's time to look for that rainbow!