Corfu Wine Tasting Tour
Greece has always been one of the most top-rated countries all over the world when it comes to wine. Historically speaking, Greece is considered to be one of the oldest wine-producing regions with evidence dating about 6,500 years ago. Indeed, viticulture and wine production comprise an essential part of Greek history, civilization as well as gastronomy, whereas Dionysus, the Greek god of Olympus, was the first one to have enjoyed wine, hence he was given the characterization as the "God of Wine".

During ancient times, there had been a custom that every household, or communal periphery, had been producing its own wine. In fact, countless findings evidence that during the Minoan and Mycenaean Civilizations wine production, export and consumption were thriving, whereas Homer has written in Iliad that cellars filled with wine were shipped from Achaia to Thrace. Legend has it that Ancient Greeks were mixing wine with three parts of water due to the conviction that drinking wine was thought to be a barbaric sin. Additionally, during medieval times, wine was also integrated into many religious ceremonies by being the Sacrament, thus depicting the blood of Jesus.
Beside the historical parameter, it was also the geology of Greece which contributed to a high-quality wine production. With its scintillating landscape under the Mediterranean Sun, its mountainous morphology with only 3 big plains and, most importantly, its long dry summers with its many alterations, wine cultivation meets the ideal cultivating circumstances in Greece. Therefore, under all the aforementioned conditions, Greece is deemed to be a prosperous land which gives unique wine varieties, especially after 1980 when Greek wine met high quality standards. Nowadays, there are many multi-awarded Greek wines deriving from local varieties, whereas many of them are being exported all over the world. It is to be noted, also, that some varieties have also been recognized as PDO and PGI - it's time to meet the representatives of the Greek wine excellency.
The reputable Greek varieties
Each variety, depending on the soil elements, gives unique organoleptic characteristics, exquisite taste and various aromas. Greece had been mainly focusing on single-variety (monovarietal) wines, however it was 1970 which was considered the flying start for the produce of blended wines. Until then, many winemakers and vine growers were only informed about the wine varieties that were propagated in the respective regions - Agiorgitiko, Moschofilero, Roditis, and Xinomavro were some of the initial entirely Greek wine varieties, whereas the most popular international ones were Chardonnay and Cabernet Sauvignon. With the launching of "blend varieties" during the 90s, Greek indigenous wine varieties gained their place in the international market thanks to their unique Greek character, otherwise known as "terroir".
Having said all the above, the question still remains; "How many Greek varieties are there?". It is said that Greek varieties exceed the number of 300, although, frankly speaking, the correct number is 200 more or less since some of them may appear with the same characteristics in different regions, just with a different name. The 10 most famous ones overall in Greece are Agiorgitiko, Assyrtiko, Limnio, Malagouzia, Mavrodaphne, Moschato, Moschofilero, Retsina, Savvatiano, and Xinomavro.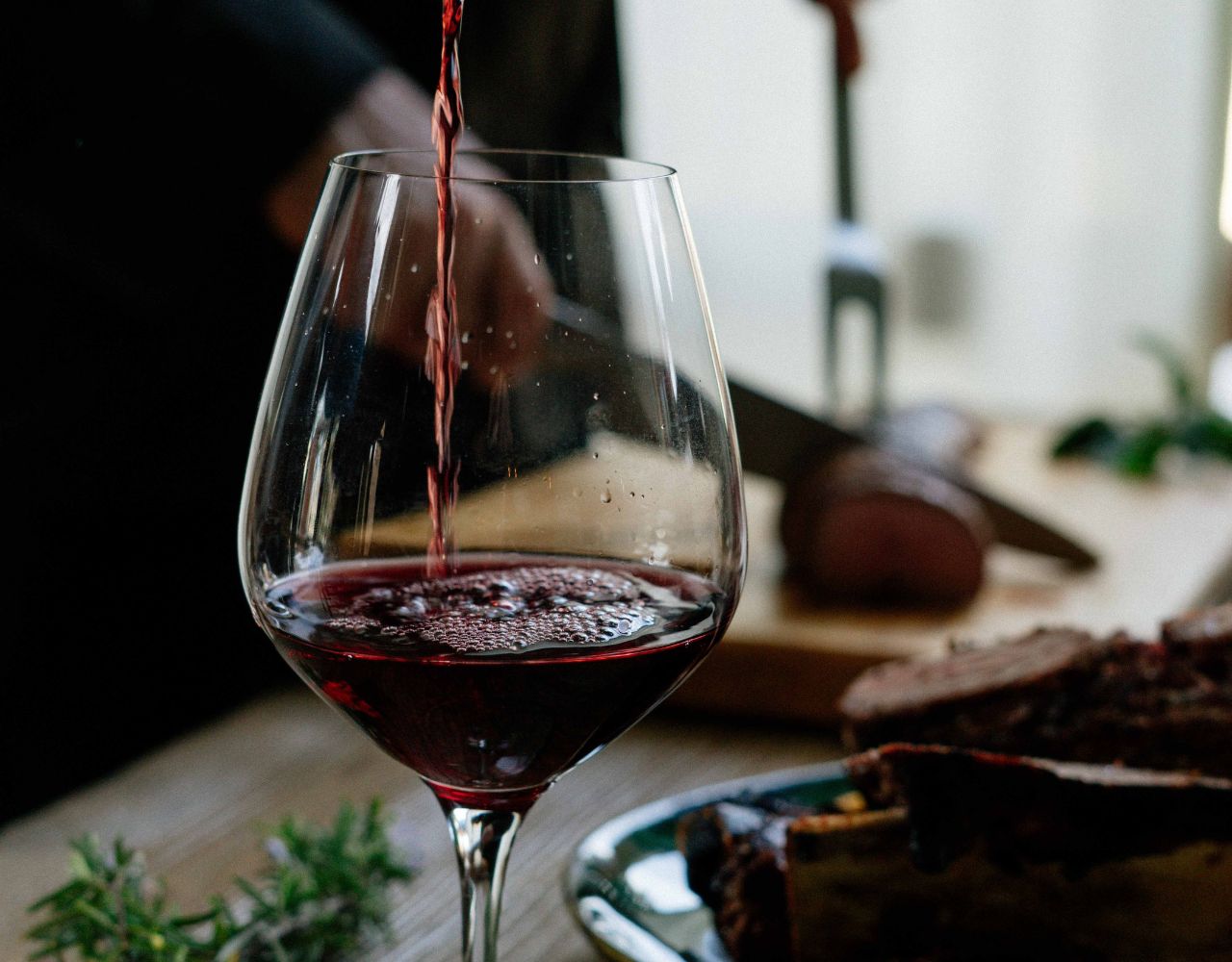 Taste the Corfiot wine variety
Have you ever heard of the Corfiot local varieties? Notwithstanding the fact that Corfu is mostly renowned for its vast number of olive groves and olive trees, it has also been a quite important vineyard land since it produces some unique local varieties. And, even though they are not considered among the popular ones in Greece, there are 3 varieties which are common, and certainly worth-tasting, in the island of Corfu. These are Kakotrygis, Petrokoritho and Skopelitiko. It is to be noted, also, that most wineries are located on the central part of Corfu thanks to its fertile land, thus helping the vineyards to be cultivated.
Another fact that characterizes the Corfiot wine variety is that Corfu is best known for its white wine production, whereas Corfiot wines aren't recognized as "Protected Designation of Origin", yet. Even though the production is mainly focused on white wines, the most famous one among the Corfiot varieties is red wine Kakotrygis; this unique variety produces a wide range of wines, which are nonetheless full-bodied with distinctive tannins and a long aftertaste. Without further ado, if you are in Corfu, get to know these qualitative Corfiot wines produced in limited quantities by paying a visit to a local winery and experience an authentic wine tasting tour!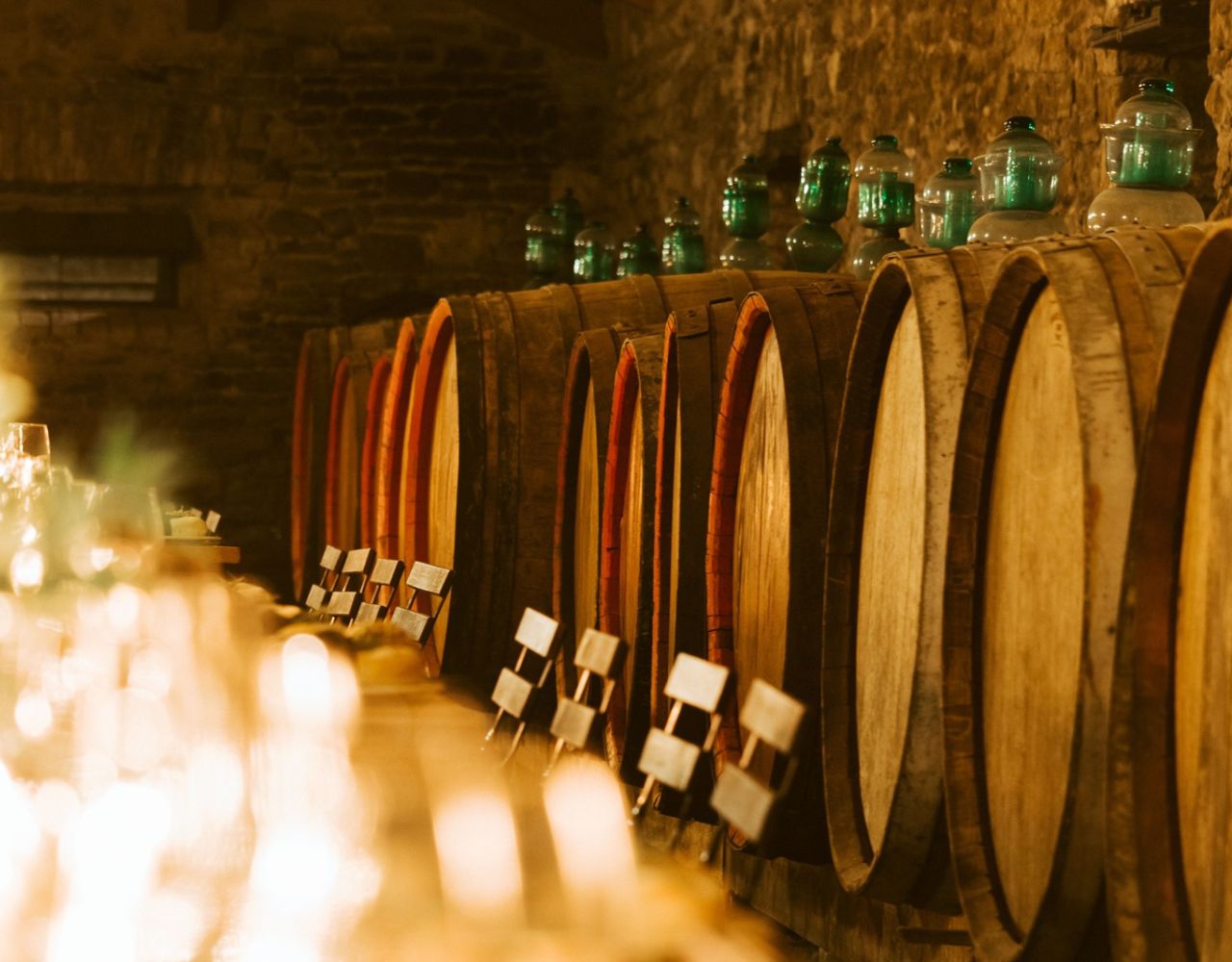 To begin with, there is no better place to have a wine tasting tour in Corfu than "Theotoky Estate". Located in the beautiful Ropa Valley, near the small village of Giannades and 17 km from Corfu Town, this wine property is one of the quietest on the island of Corfu. This 300-acre estate has been owned by the same family for generations and is renowned for its fine wines, organic extra virgin olive oil and olives, all of which are exported throughout Europe and many countries in the world. It is to be noted that the Theotoky family is one of the oldest families in Greece with a long political tradition. The estate includes a cellar for excellent white, rosé and red wines, an olive press and a library with old books and rare archives. This wine tasting tour can be easily combined with a historical walking tour in Corfu Old Town, or with a visit to the nearby areas such as Paleokastritsa or Lakones villages. This wonderful day-tour will be certainly a lifelong memory for those who are interested in learning more about the Corfiot wine.
Of course, you can always opt to visit other Corfiot wineries such as Nicoluzo in Ano Korakiana Village. The Nicoluzo estate focuses on producing wines from indigenous grape varietals that are now only found in very tiny quantities. The native grape types have vanished and just a few have remained up to the present day because at the end of the 20th century many families left the region. thus abandoning the vines. Because of this, the types of wine that are being produced at the Nicoluzo estate are extremely unusual and have very little availability. Contact us and we can book a customized wine-tasting tour in Nicoluzo Estate.
Lastly, if you are located in the south part of Corfu, then a wine-tasting tour in Pontiglio Winery along with a visit to the Winery Museum is everything you wish for. Small-group tours are offered by the winery, during which guests can see the cellar, sample the wines, and observe the wine-making process. In Pontiglio winery, you have the chance to enjoy nature and learn about regional varieties and wines that are defined by the singularity of their origin and heritage while being surrounded by the idyllic environment of the vineyards.
Thus, wherever you are located, there is no doubt that a wine-tasting tour is a one-of-a-kind experience in Corfu. Hence, no time to waste; book your next wine tasting tour and create an once-in-a-lifetime experience in Corfu along with other activities of your own choice.