Kumquat, well-known also as the "golden orange" ("kam kwat", a word-to-word translation from Cantonese), has travelled across 2 continents, and thankfully, it has nowadays become Corfu's symbol. This natural delight has its origins in the Far East and China where it has been cultivated since the 12th century. Robert Fortune, a botanist of the Royal Horticultural Society, was the first who introduced kumquat to Europe. But what is it Kumquat? And why it is so special for Corfu?
Kumquat in Corfu
Kumquat has long been characterized as the "Corfiot" trademark. This exceptional citrus was first brought to Corfu by the English Botanist and noble man Sydney Merlin in 1846; the fruit actually reflects the strong relationship between Corfiots and British since kumquat became popular thanks to the British sting over the island. Nowadays, kumquat constitutes the local "delight" of Corfu, whereas many artisanal food products have been invented on the basis of kumquat, e.g. kumquat liqueur, kumquat Turkish delights, kumquat spoon sweets, etc.
When it comes to the cultivation of kumquat in Corfu, the Corfiot species is known as "Fortunella Margarita". The tree has been systematically propagated in Corfu since 1924, specifically in the northern part of the island, in the plain of Nympho, in the Plato area, where the fertile soil, the mild (especially in winter) climate, as well as the water of the area favour its growth and fruition.
Due to long-term cultivation, the tree has adapted to the soil-climatological conditions of Corfu. As a result, kumquat fruit has acquired special organoleptic properties, which are essentially different compared to the fruits of familiar trees cultivated in other areas.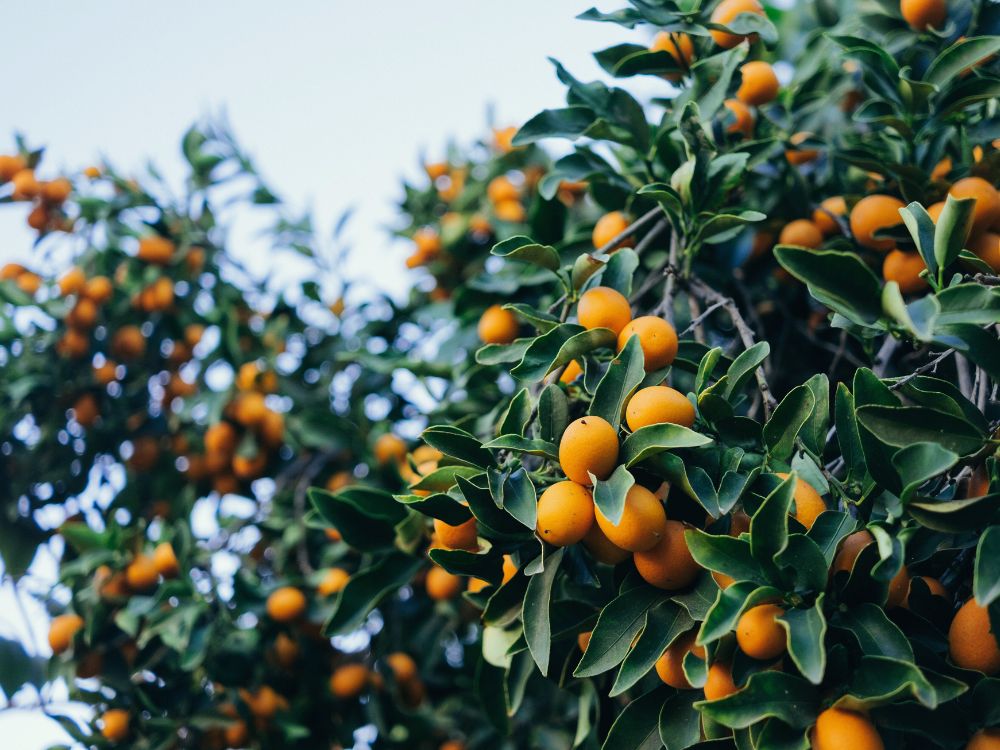 Health benefits & organoleptic features
Although it belongs to the citrus family, kumquat has some distinctive health properties in comparison to other "conventional" citruses. Apart from its mesmerizing aroma and its exquisite bittersweet aftertaste, kumquat contributes to our organisms in many ways.
First and foremost, kumquat is a source of multiple vitamins, meaning A, B and C. A 100-gram serving contains about 44 mg of vitamin C, whereas kumquat is a good source of B vitamins such as thiamin, niacin, pyridoxine, folate and pantothenic acid. These vitamins act as cofactors for the metabolism of carbohydrates, proteins and fats.
In addition, kumquat confers salutary health properties mainly due to its antioxidant substances (polyphenolic compounds and flavonoids), such as carotene, lutein, tannins, and zeaxanthin. It is to be noted that the kumquat peel consists of many important essential oils, such as limonene, pinene, a-bergamotene, caryophyllene, a-humulene and a-murolene. All these components comprise the main reason why this particular citrus has such an exceptional aroma.
Moreover, kumquat is an adequate source of minerals such as potassium, manganese, iron, calcium, copper, selenium and zinc, whilst kumquat's high fibre content adds up to a healthy appetite control as well as a lasting satiety. It is to be mentioned that a 100 gram serving of kumquats contains about 6.5 grams of fibre.
Concerning its organoleptic characteristics, kumquat has a slightly sweet and sour taste with a left bitterness at the end, whereas its flesh is not particularly juicy. This is the reason why, in comparison to other citrus fruits, it has to be eaten with its peel. When eaten like a "small bite", kumquat is deemed as one of the best sources of antioxidants in fruits.
The kumquat fruit is either round or oval. Its shape depends on the particular species, but on the whole its diameter is up to 4 cm. It has both an orangish and orange-yellow colour, and its skin is highly aromatic with a bittersweet taste. Kumquat cultivation reaches an altitude of up to 4 m, and it is significantly resistant to cold temperatures. That is why kumquat ripens in December and endures longer than all citrus fruits. Hence, better pick it up in January and February; it is the best time.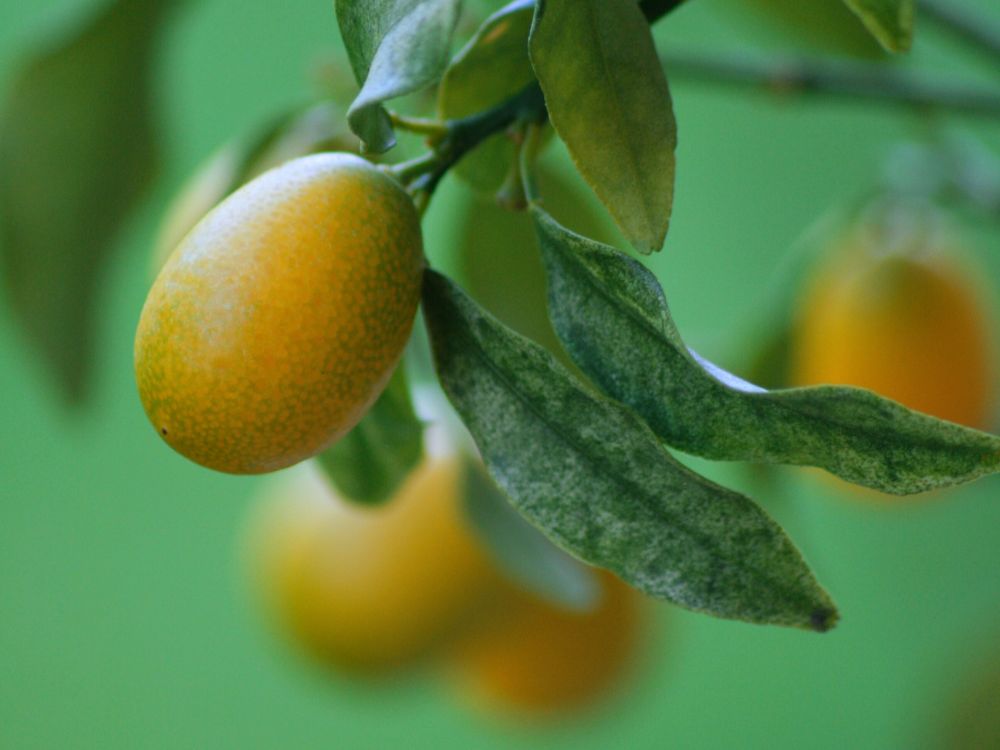 Cultivate it on your own
In case you are wondering how to cultivate or retain your kumquat tree, here are some pro tips for do-it-yourself gardening activities.
Germination of kumquat seeds
At this first stage, the only thing you need is a wet towel. Take the healthy seeds and spread them across the half surface of the wet towel. Then, cover them with the other half of the towel and let them be soaked. The seeds will be germinated within 4 weeks… and they need humidity and warmth in order to do so!
Here is a tip; each pot for each seed! Prepare a mixture of soil, sand and organic matter and let your seeds grow naturally and perfectly.
Nothing complex in this phase; you just need to dig a hole, bury the germinated seed with the root facing the bottom of the pot, and cover it with the rest of the soil.
Do not exaggerate with its watering
Gently pour the water into the pot since water should not clog the top of the pot. If the seedling has already grown up, expose its leaves to the sunlight; it needs it, we all need it!
Always bear in mind: the planting site, the light, the water, the temperature/humidity… and your plant will love you as long as you love it back!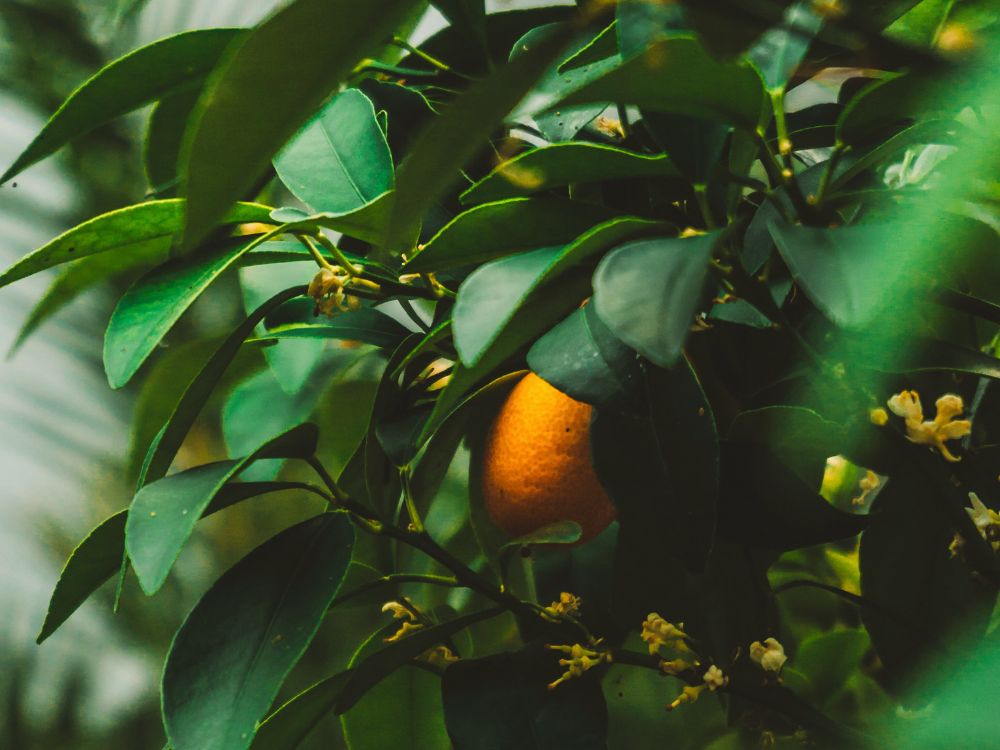 More Corfu, more Kumquat
Kumquat is not only delightful as a fruit but also as a component to many artisanal Corfiot products. Its sweet and sour taste with its fresh aroma suffuse a perfection to many local, still widely renowned kumquat products from Corfu.
This wide range is from alcoholic beverages such as kumquat liqueurs and kumquat cocktails to refreshing soft drinks such kumquat juices and lemonades with kumquat touches. The variety grows with kumquat spoon sweets and handmade marmalades as well as modern chutneys and Corfiot kumquat dressings, which are ideal for savoury finger food and cheese platters. Of course, desserts should not be forgotten; glazed kumquats, Turkish delights with kumquat flavour, baklava with kumquat stuffing as well as traditional kumquat-flavoured mandola are just some of the options among many others. Have you ever heard of kumquat tart? You will definitely love it!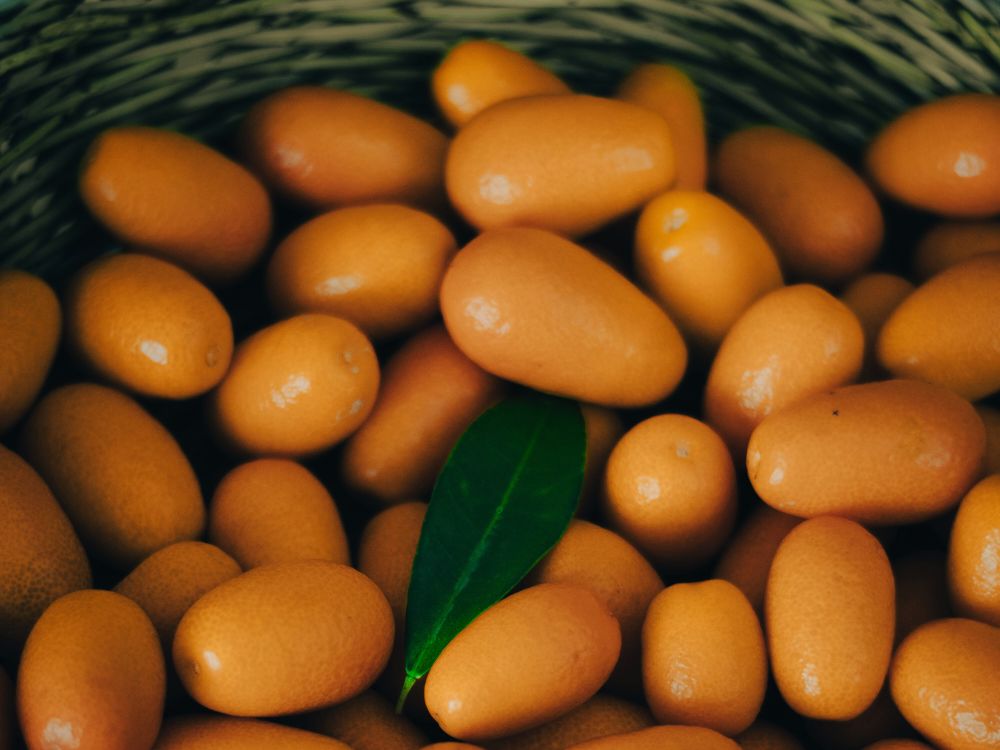 And that is why we collected one of the top kumquat recipes which will catch you by surprise. Make your own custard tart with kumquat flavour and glazed kumquats as a topping.
Check out the recipe below (credits for the recipe and the recipe photo: https://www.yummly.com/recipe/...)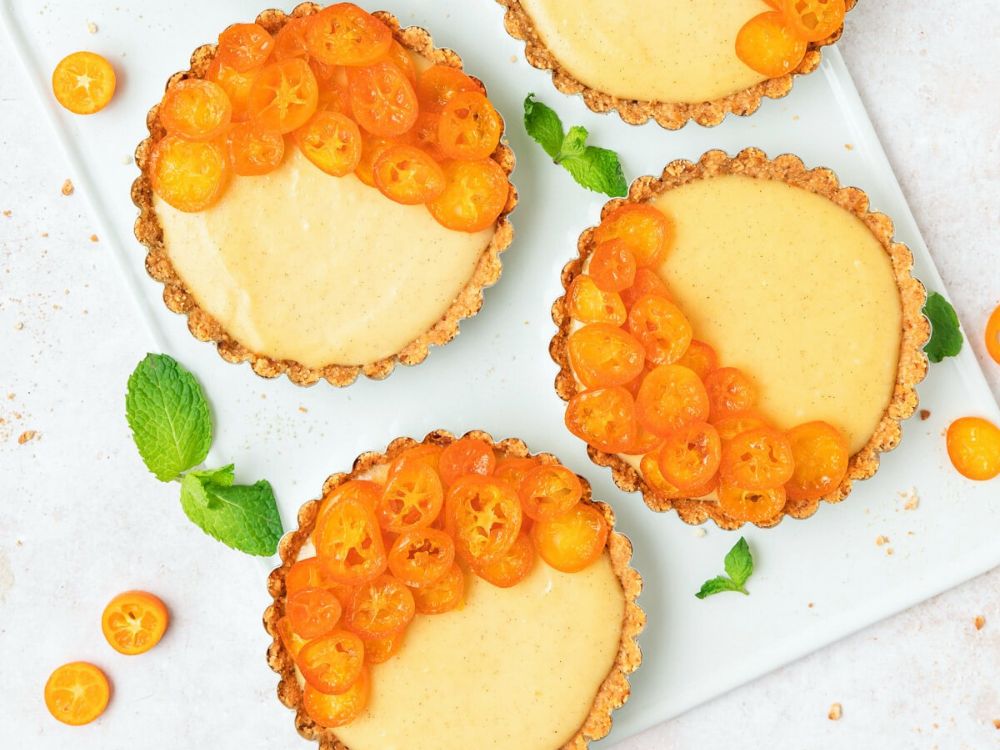 Ingredients
120 grams crumbs (Petit Beurre, substitute graham cracker crumbs)
50 grams almond flour
2 Tbsp. granulated sugar
110 grams unsalted butter (melted)
470 ml whole milk
40 grams all-purpose flour
100 grams granulated sugar
1/4 tsp. salt
4 large egg yolks
60 grams unsalted butter (room temperature)
1 Tbsp. vanilla bean paste (substitute vanilla extract)
20 kumquats (sliced)
240 ml water
200 grams granulated sugar
Preparation
Bring a pot of water to a rapid boil and blanch the kumquats for 1 minute and then transfer them to an ice bath to cool. This step helps maintain that vibrant orange color.
In a large pot, bring the water and sugar to a simmer. When the sugar is fully dissolved, add the kumquat slices and simmer for 20-30 minutes, until the rinds are soft and slightly translucent.
Remove the kumquat slices and let cool completely on a wire rack.
Preheat your oven to 180°C.
In a large bowl, combine the cookie crumbs, almond flour, granulated sugar, and melted butter. Mix until it resembles wet sand.
Press the mixture into the bottom of the mini tart pans and slightly up the sides. Make sure it is tight and compact! You can use the bottom of a flat measuring cup to help pack down the crust.
Bake the crust at 180°C for about 15 minutes or until it's lightly golden brown and looks dried out.
Let cool to room temperature before filling.
In a small bowl, beat the egg yolks until smooth and set aside.
Scald the milk in a large pot on the stove top over medium heat (or in the microwave), until it is almost boiling.
In a large sauce pan, combine the flour, sugar, and salt.
Over medium-low heat, slowly add in the milk about ½ cup at a time while whisking constantly.
As the filling begins to thicken, add in another ½ cup of milk and continue whisking.
Once all of the milk is added and the filling has thickened (enough the coat the back of a spoon), remove the pot from the heat.
Pour about ½ cup of the filling into a glass measuring cup and then slowly drizzle it into the beaten egg yolks, whisking constantly until fully combined and smooth.
Pour the egg mixture back into the pot with the rest of the filling cook for an additional 2-3 minutes or until the filling has thickened to a pudding consistency.
Stir in the butter and vanilla extract until smooth.
Pour the custard through a fine mesh strainer to remove any lumps.
Cool the filling almost to room temperature, stirring occasionally, before pouring into your cooled tart shell. Cover and chill in the fridge overnight (at least 3 hours) to let the filling set.
Taste kumquat in our unique experential tours
Taste Kumquat along with other Corfu's local delicacies and traditional dishes in our Taste of Corfu: Private Walking Tour or our Small Group Food & History Walking Tour. During our Corfu Food tours, you will not only taste taste the magic of Corfiot cuisine but you will also embark on a journey on Corfu's captivating island's culture, history and you will have to dive into the local life, beyond and above a typical sightseeing tour. You can also add a kumquat tasting session in any of Corfu Private Tours, Corfu Shore Excursions or Corfu Small Group Tours.