Renowned for its rich flavors, wonderful aromas and excellent taste, the delicious Corfiot cuisine is a reason itself to visit the island. Intrinsically connected to the island's rich history, Corfu's gastronomy has been significantly shaped by the different cultures that once existed on the island, and left their strong mark on the local culture. While there are also evident influences from the British rule, most of island's culinary heritage can be traced back to the period of the Venetian rule, that lasted more than 400 years!
Your holidays in Corfu is an amazing opportunity to experience the wonderful flavors of Corfiot cuisine and dive into its fascinating culinary culture. If you are planning to visit Corfu soon, we bet that you will be wondering: ''What food is Corfu famous for?'' and ''What are Corfu's traditional dishes?'' While there are so many mouthwatering local specialties to taste, here are 10 delicious foods that you should not miss the chance to try when you visit Corfu. To elevate your appetite, make sure to wash down your local meal with a glass of Corfiot wine or with the all-time classic ouzo! Kali orexi!


Don't leave Corfu without trying…
Corfu's Top Traditional dishes
1. Pastitsada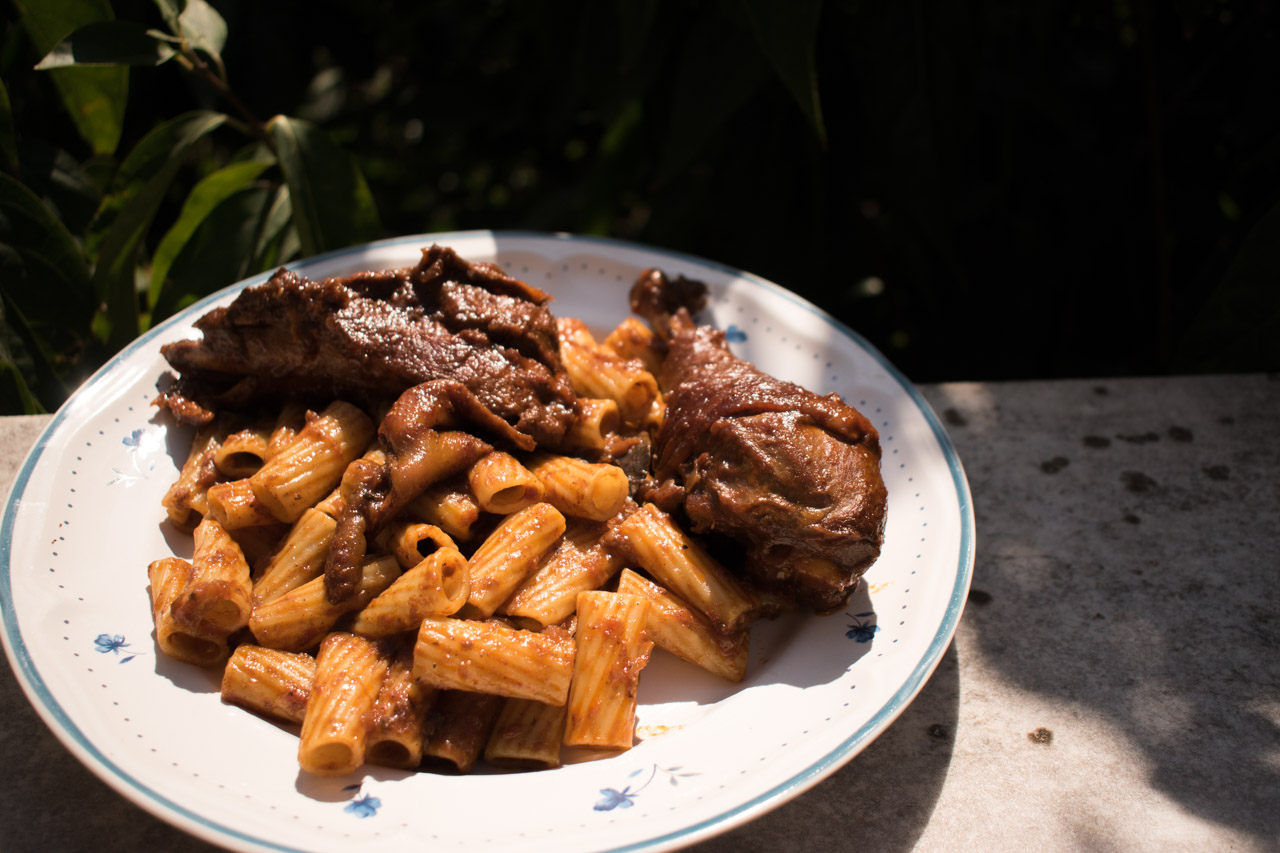 Pastitsada photo - credits: https://corfudiary.com/el/kerkiraiki-pastitsada

With its roots in the Venetian cuisine, Pastitsada is probably the most famous Corfiot dish of all, and undoubtedly one of the most flavorful ones. This traditional dish consists of rooster cooked in a rich tomato-based sauce, and served with Bucatini Pasta - thick spaghetti with a bigger hole in the middle - and grated cheese. An equally delicious variation of this dish is Veal Pastitsada, where chicken is replaced with veal. The authentic pastitsada also requires spetsieriko, a secret spice mix that you can only find in one shop in Corfu Town. This hearty dish is usually enjoyed at lunchtime and is a very typical Sunday meal for locals.
2. Sofrito

Sofrito photo - credits: https://www.argiro.gr/recipe/sofrito

The veal-based recipe of Sofrito is also one of Corfu's signature dishes, that you will find in every taverna or restaurant on the island. This is another Venetian recipe that has been integrated in the local cuisine, and its name comes from the Italian phrase ''so fritto'', which means slowly cooked. So how do locals make a true Sofrito? In this dish, veal is dredged in flour, pan-fried, and then cooked in a delicious wine, vinegar, garlic and parsley sauce before it is ready to serve! Sofrito is usually served with rice, french fries or mashed potatoes and is best enjoyed with a glass of white wine. Sofrito and Pastitsada are just two of the local deliciacies that you will try in our Private Corfu Food Walking Tour, also available as a Small Group Tour.
3. Bourdeto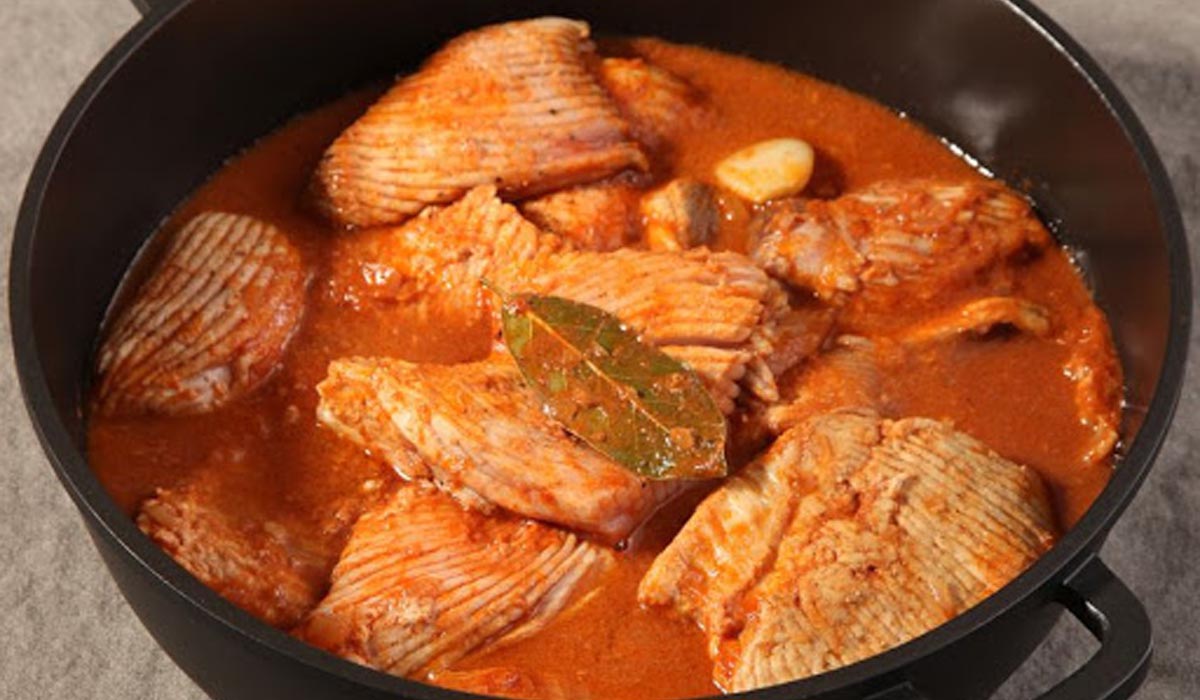 Bourdeto photo - credits: https://www.e-stage.gr/geyseis/90451

If you are a seafood lover, you should definitely try the famous Bourdeto or Bourdetto, another iconic recipe of Corfu and probably its most popular fish dish! Bourdeto involves cooking a fish in a red spicy sauce made up from onions, olive oil, lemon juice, salt and naturally, red pepper (mostly spicy but also sweet). Different kinds of fish can be used for this recipe including but scorpion fish is one of the most popular options. Some like to add tomato sauce but the traditional old recipe is tomato-free. The Venetian origins of this dish are also evident in its name: Bourdeto comes from the Italian word brodeto which means broth.
4. Fish Bianco

Fish Bianco photo - credits: https://corfu-greece.com/corfu-traditional-recipes-bianco

Next on our list of the 10 foods that you must try in Corfu is the fish bianco - a garlicky white fish stew, usually made with cod or sea bass. As with other Greek foods, Corfiots also have their own take on fish! This delicious recipe involves cooking the fish with garlic, lemon, potatoes, salt, pepper. As the name hints, this dish is ''bianco'', the Italian word for white, which means that no tomatoes are used. This dish may be simple but it is a really healthy and delicious option to try during your visit to Corfu. Since the ingredients are simple and the recipe is easy, you may also like to recreate this lovely dish at home.
5. Tsigareli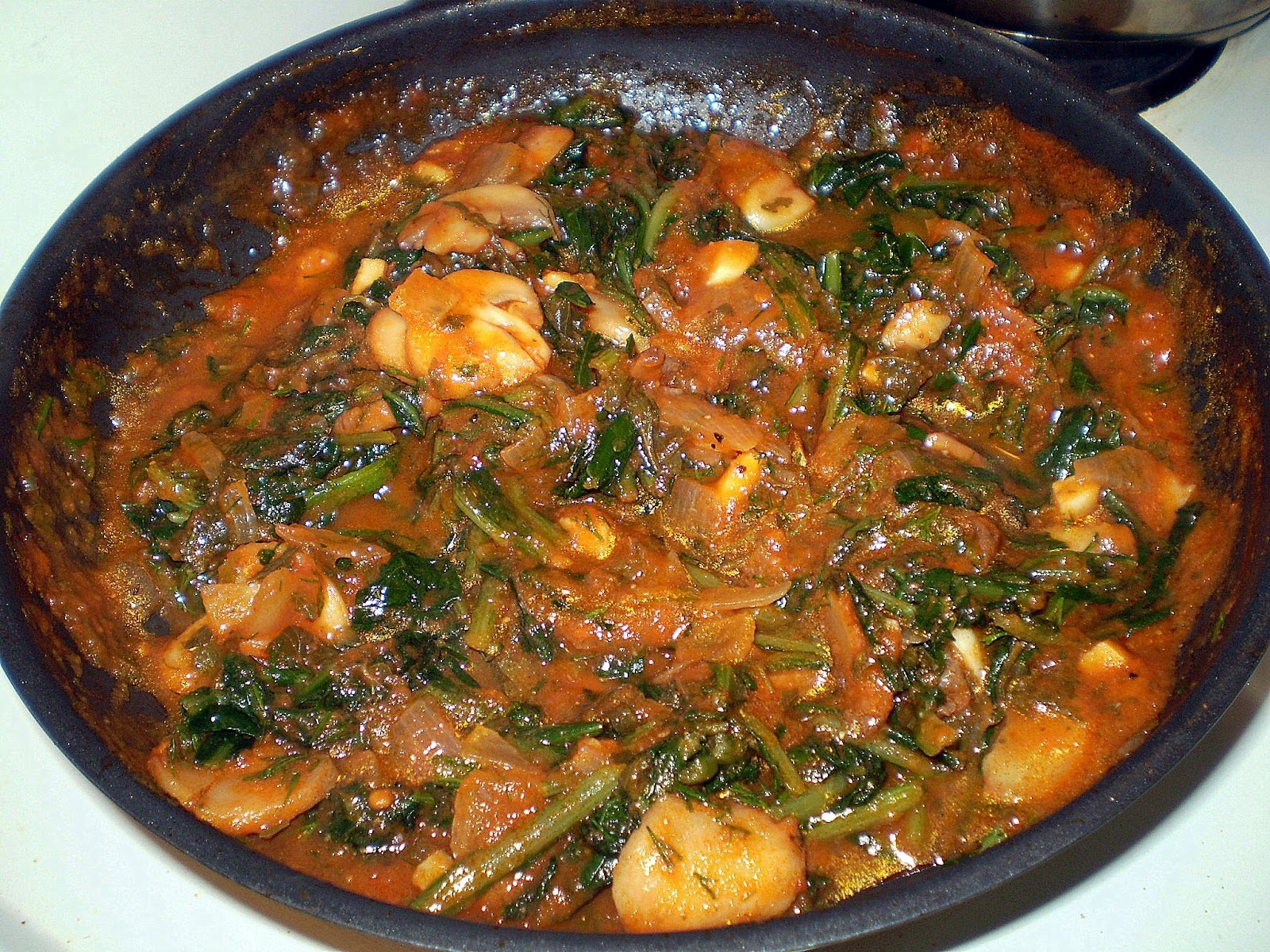 Tsigareli photo - credits: http://stamarstavros.blogspotcom/2012/10/blog-post_5459.html

If meat is not your thing, then you can ask the waiter if there is Tsigareli on the taverna menu. Tsigareli, is also one of Corfu's most famous dishes, made from a variety of seasonal wild greens cooked with fresh onions, tomatoes, garlic, various herbs and red hot spices. Locals usually gather these wild greens from hillsides and around villages - the freshness of the ingredients is part of the magic of Corfiot cuisine! Tsigareli is usually eaten as an appetizer or a side dish but it can also be enjoyed as a light lunch or dinner! To make the most of this dish, pair it with fresh country bread and feta cheese. Tsigareli is a lovely option for vegetarians or vegans but it can also accompany meat, poultry or fish.
Corfu's Top Local Specialties
6. Kumquat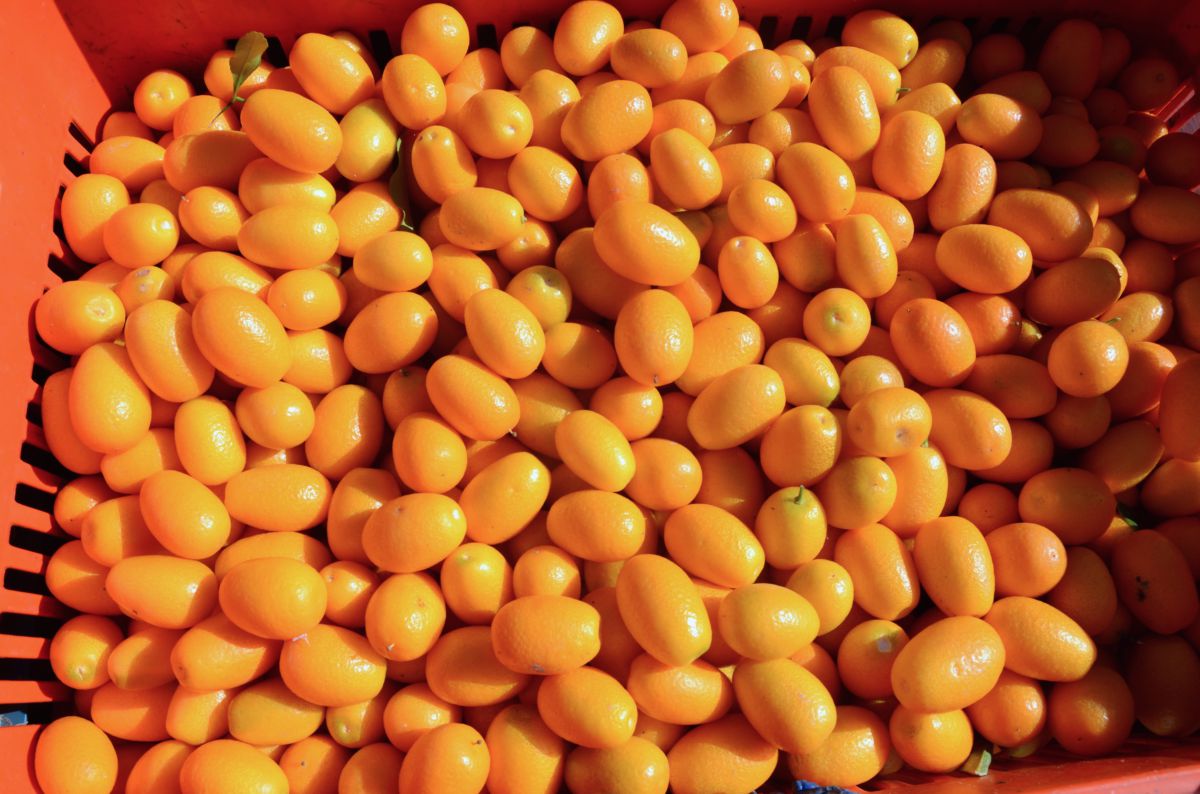 Kumquat photo - credits: https://www.greekgastronomyguide.gr/item/koumkouat-kerkyra

You cannot go to Corfu and not try Kumquat, Corfu's most celebrated food product. You can find it in every souvenir shop on the island but what is it? Kumquat is a bite-sized citrus fruit, resembling a small orange with a distinctive sweet-sour flavor. Kumquat comes in many different forms. The most popular products include the famous Kumquat liqueur but also delicious spoon sweets, jams and marmalades. Kumquats can also be eaten raw but the taste can be quite sour. If you would like to taste Kumquat, ask us to add a Kumquat tasting session in any of our Private Tours or Shore Excursions!
7. Noumboulo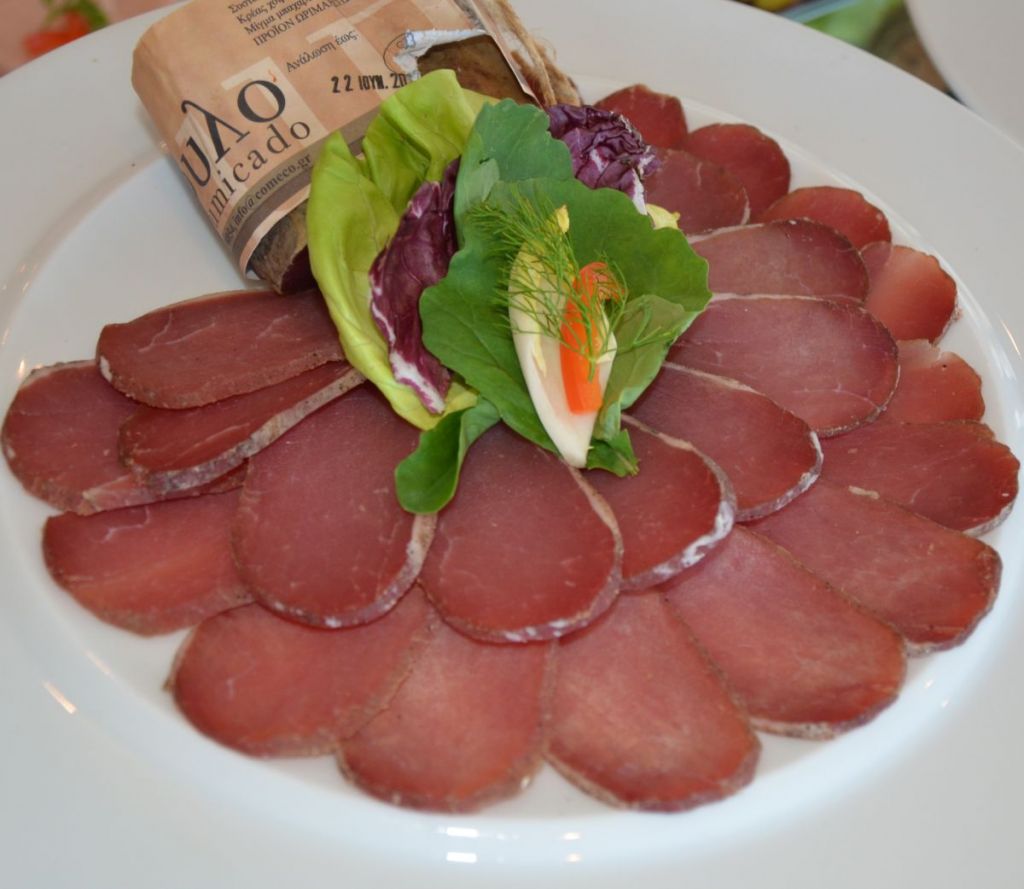 Noumboulo photo - credits: https://corfu-greece.com/corfu/-traditional-product-noumboulo

Noumboulo Fumicado, aka ''Corfu's prosciutto'', is a traditional smoked cold meat that you will find in every deli shop or butchery in Corfu. Made from pork tenderloin, Noumboulo is first marinated in wine, local herbs and spices, then slightly smoked by burning aromatic herbs - including sage, bay laurel, thyme, terebinth and myrtle, and left to mature naturally until it acquires the desirable flavor. Noumboulo is served in thin slices and can be enjoyed with fresh bread, as an appetizer, shredded on top of a salad or as an extra ingredient in local recipes.
8. Gingerbeer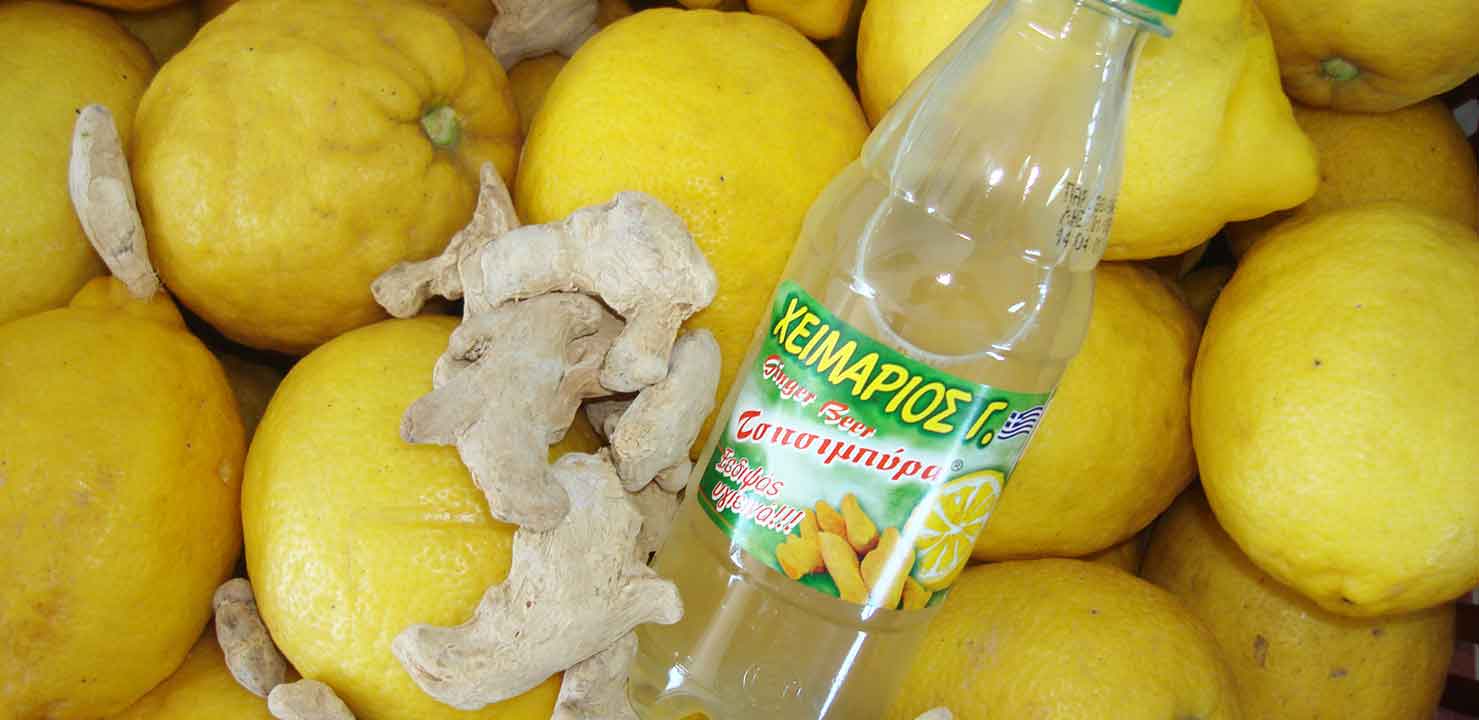 Gingerbeer photo - credits: https://www.hellenichospitality.gr/listings/tsitsimpura-xeimarios-kerkura

Gingerbeer, or Tsitsibira as locals call it, is Corfu's most popular soft drink! It was introduced by the British rule in 19th century, loved by locals and soon became their favorite drink. Gingerbeer is actually a blend of ginger - well known for its health benefits - water and sugar and, in contrast to what its name suggests, it does not include any alcohol. A refreshing gingerbeer is the perfect drink to enjoy on a hot summer day in one of the cafés on the island but you can also find gingerbeer in regular supermarket. Tip: Dot to shake immediately before opening or it might ''explode''!
9. Gialetia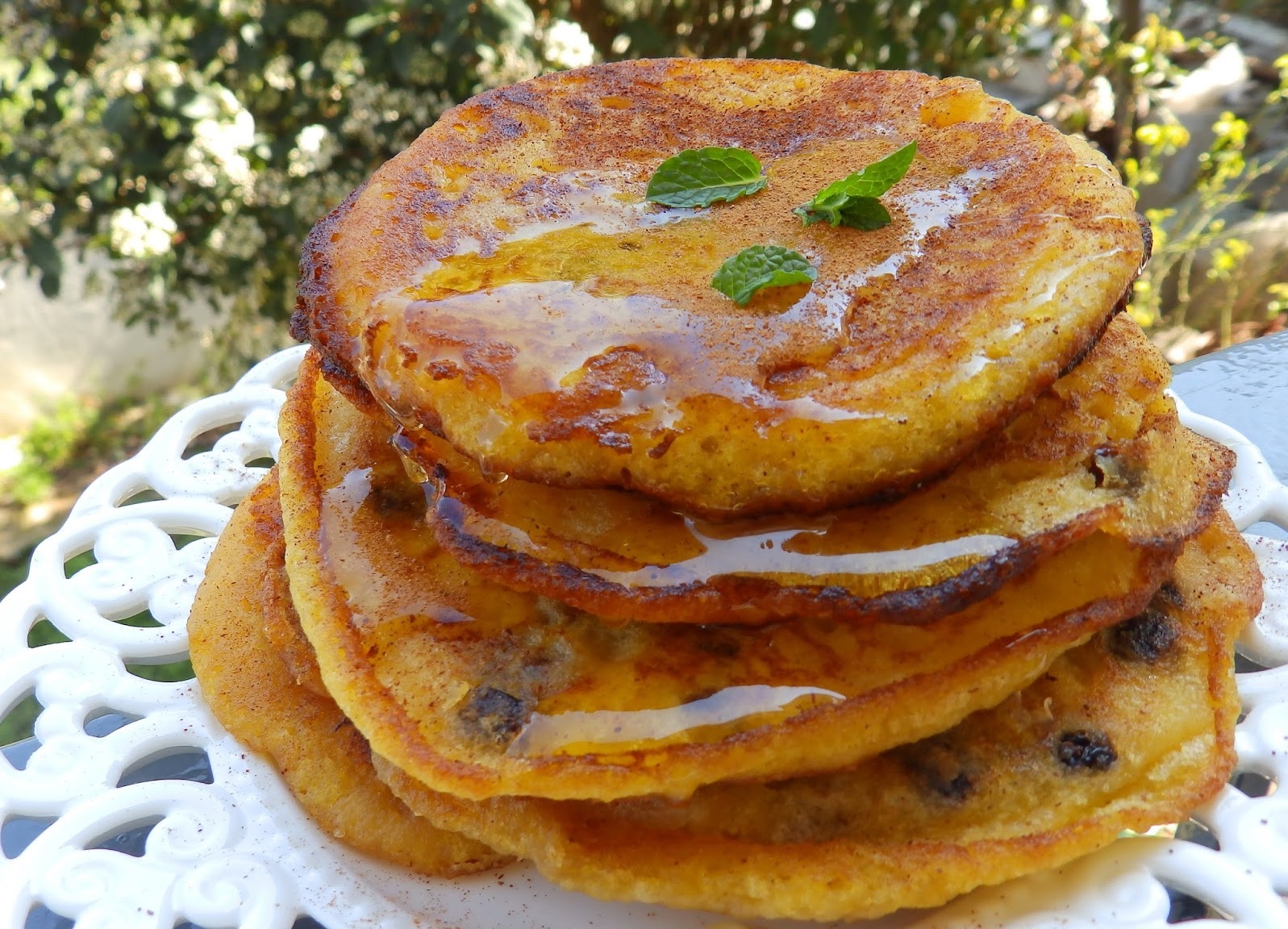 Gialetia photo - credits: https://tantekiki.blogspot.com//2017/03/blog-post_20.html

Gialetia is Corfu's own version of pancakes! Gialetia are corn pancakes, made with cornflour, flour, yeast, vanilla, raisins, orange juice and salt, fried in oil. For the final touch, honey, cinnamon and sugar are sprinkled on the top. The name comes from the italian word ''Giallo'' which means yellow, as Gialetia are made with cornflour. Locals usually make Gialetia only for big celebrations like the Saint Spyridon's eve, so you might find it hard to find Gialetia but here is a simple recipe so that you recreate the Gialetia recipe at home.

10. Sykomaida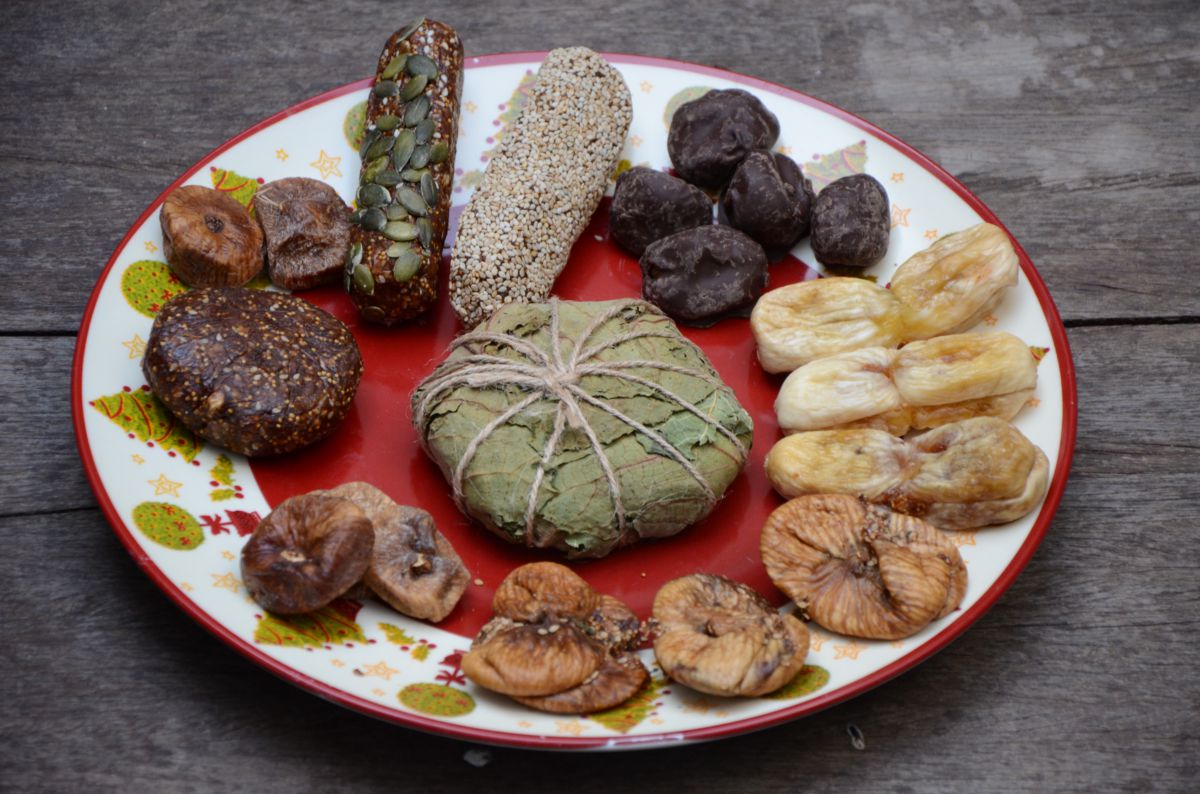 Sykomaida photo - credits: https://www.greekgastronomyguide.gr/item/sykomaida-kerkyra

Last but not least on our list of the top Greek foods to try is Sykomaida, a traditional Corfiot sweet product. Sykomaida is essentially a fig pie that is made from dried figs and wine must, flavored in ouzo, aniseeds and black pepper and wrapped in big leaves. Some modern variations of Sykomaida include replacing ouzo with Kumquat liqueur or chocolate. Sykomaida deserves to be tried when you get a chance either as a dessert, but also as meze to accompany all types of spirits.