Corfu is one of the most beautiful islands of Greece, capturing the heart and soul of every visitor with its unparalleled beauty and undeniable allure. If you are planning to visit Corfu soon, we are sure that you will be wondering ''What is there to do in Corfu?''? From relaxing on Corfu's gorgeous beaches to discovering the island's picturesque villages and exploring Corfu's rich history in its museums, there are hundreds of things to do and see. In this blogpost, we have rounded up the 10 best things to do in Corfu to help you plan your holidays in the best possible way and make the most of your stay on the island- whether you are a first- time visitor or a visit the island often. Whatever you choose to do in Corfu, we bet that you will fall in love with the island.
Done something that you believe should be added on this list? Just email us to let us know!



1. Get lost in the picturesque Kantounia of Corfu Town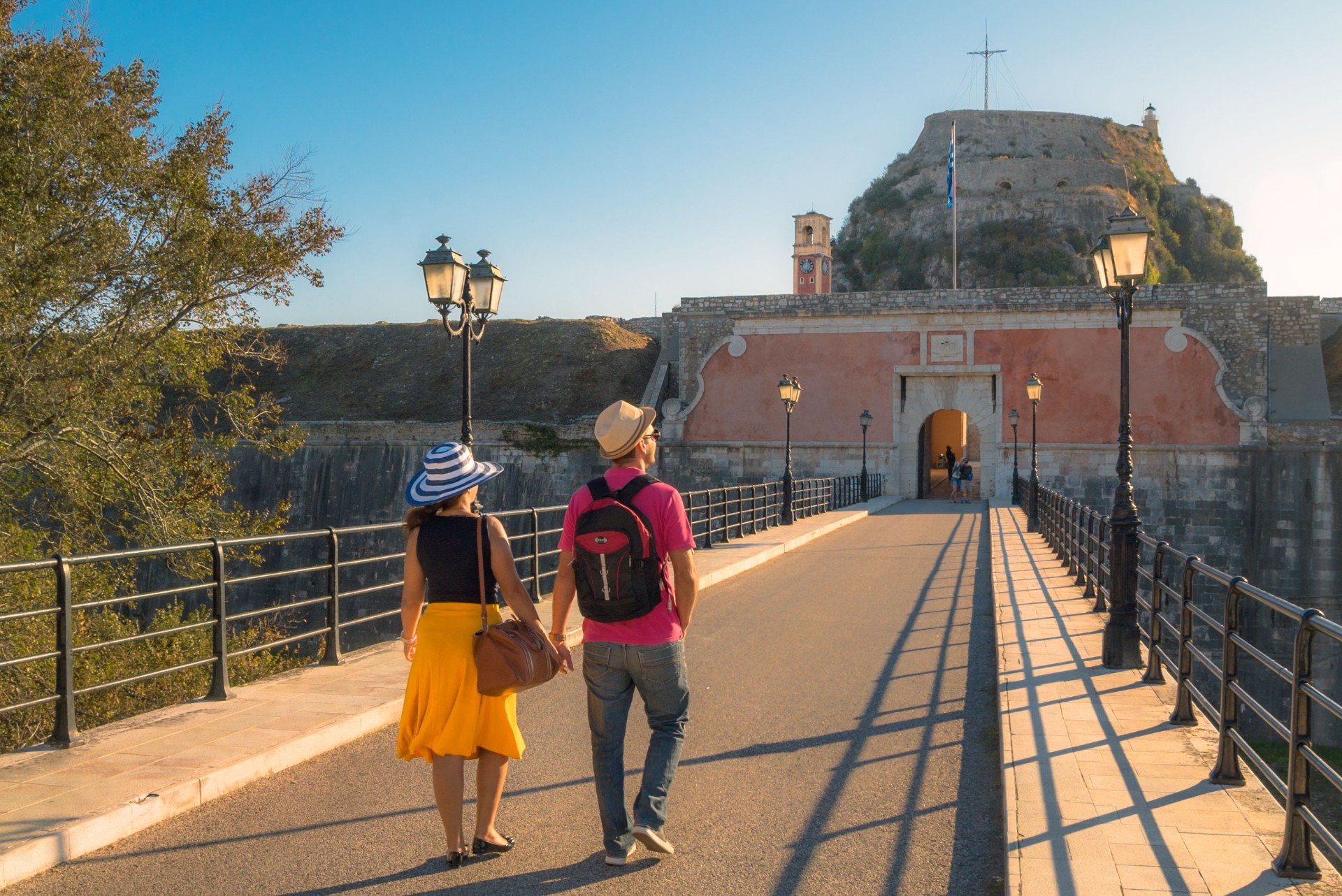 One of the best things to do in Corfu is losing yourself in the picturesque, narrow alleyways, aka ''Kantounia'' in Corfiot Dialect, of the UNESCO-listed Corfu Town. Cross little squares and come across medieval churches, beautiful Venetian houses, pretty cafés, traditional bakeries, pastry shops and quaint souvenir shops, selling everything from local products to Greek designers clothing. Some of the Town's can't-miss spots include the Venetian Old Fortress, the impressive Palace of St. Michael and St. George, the Old Town Hall and the beautifully decorated St. Spyridon church with the dominant tower bell! Take time to taste Corfu's delicious signature dishes such as Pastitsada, Sofrito or Bourdeto, paired with a glass of local wine or ouzo in one of the welcoming tavernas spilling out onto the streets. Or just do as locals do and sip your coffee in the French-designed Liston, while immersing in the town's vibrant atmosphere and watching the world go by.
2. Explore Corfu's gorgeous beaches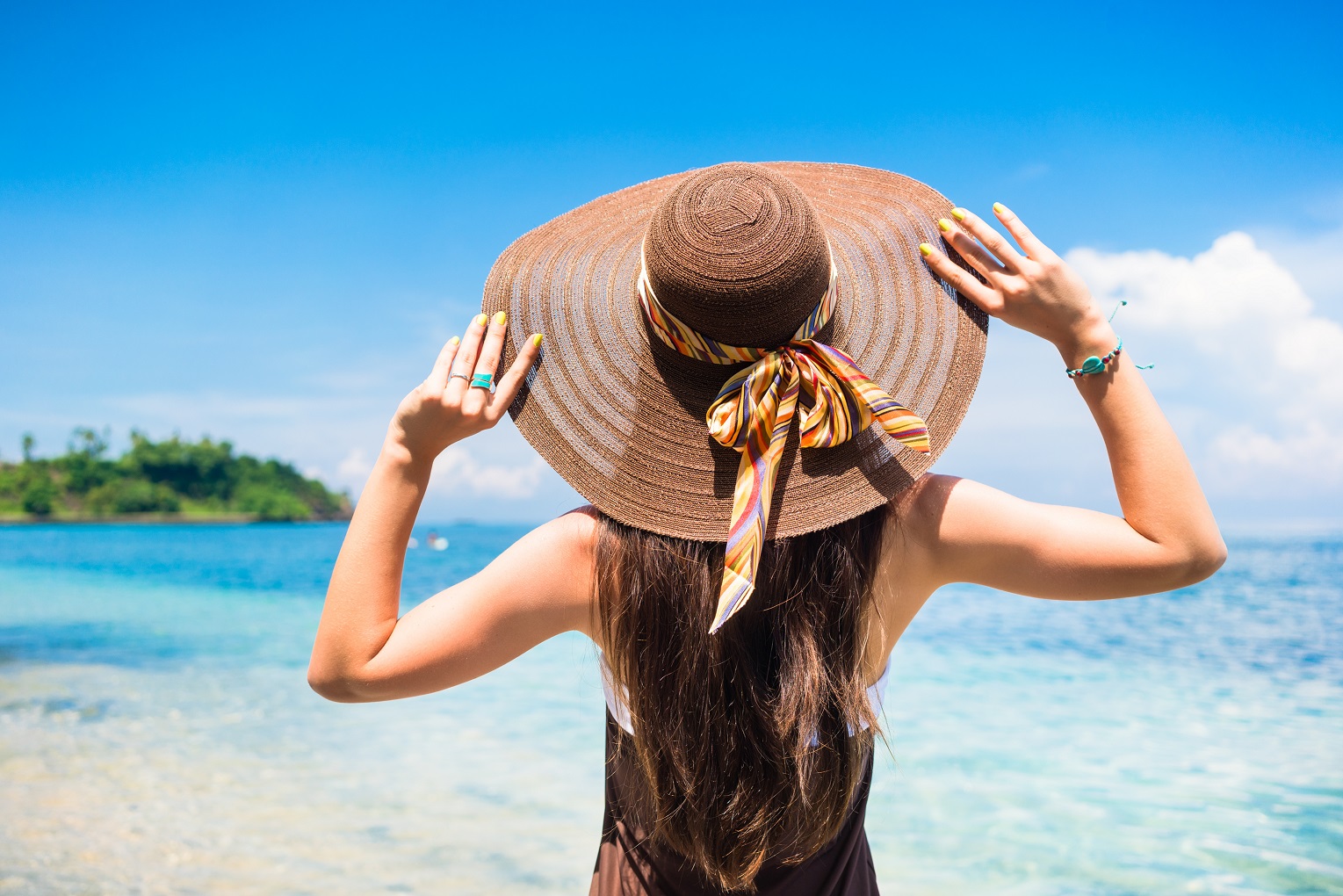 Corfu offers a rich tapestry of gorgeous beaches, laped by shimmering, emerald waters and set against the most amazing green landscapes. Whether you prefer remote coves or organized beaches, sand or pebbles, deep or shallow waters, there are hundreds of beaches adorning the 217 km Corfu's coastline to suit every taste. Some of Corfu's Top Beaches include the cosmopolitan, sandy Glyfada Beach boasting watersports, beach bars and other facilities; the famous Paleokastritsa beach renowned for its unique natural beauty and crystal clear waters; the long sandy Issos beach with its impressive sand dunes; and the secluded, beach of Rovinia, often considered one of the most beautiful beaches of Greece. Canal d' amour beach is also very special due to its unique geological formations, but also due to the romantic legend that dictates that if you swim through the canal with your loved one, you will stay in love together. Exploring the diverse Corfu Beaches is, by all means, one of the top things to do in Corfu.
3. Discover Corfu villages, oozing with charm and character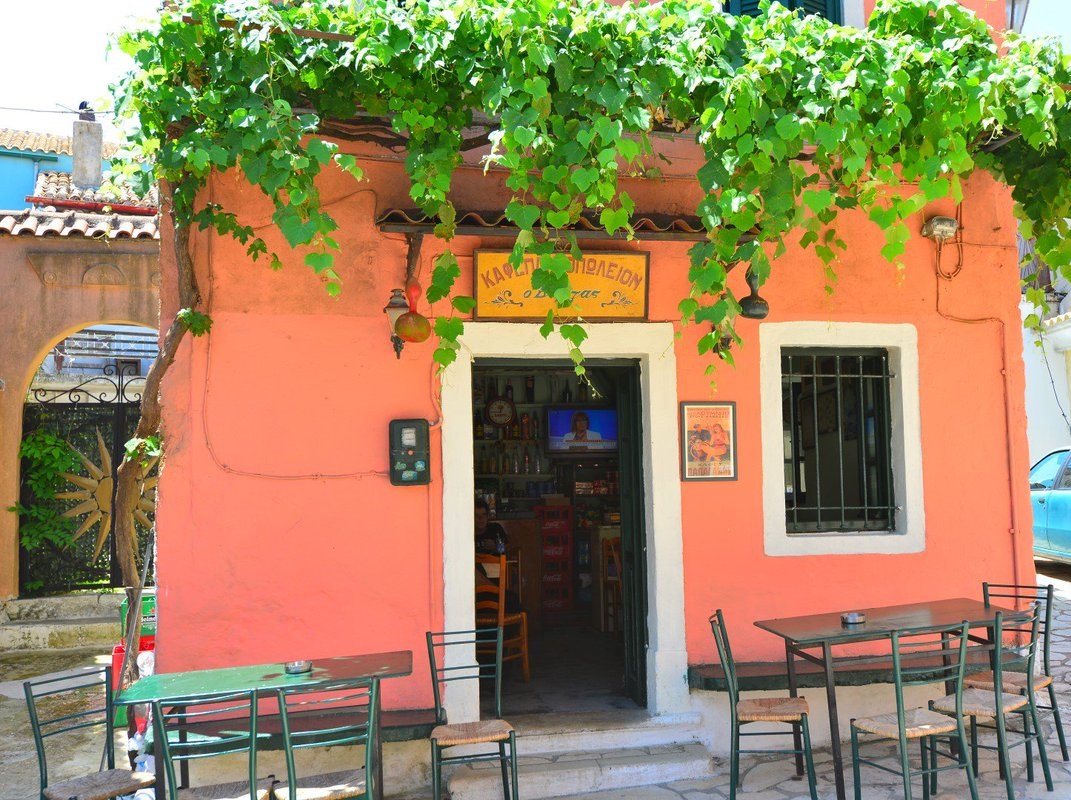 It is true that there is something undeniably attractive about Corfu Town, but Corfu's landscape is also dotted with a plethora of picturesque villages where the real cultural identity of the island can be discovered. Narrow cobblestoned streets, typical old houses, authentic tavernas, quaint churches and old-fashioned kafeneia dominate these villages creating a unique atmosphere that will make you feel as you have stepped back in time. Some of the most beautiful villages of Corfu include Pelekas, with its famous hilltop Kaizer throne; the fishing village of Kassiopi with its picturesque little port; the unspoilt village of Sokraki which has escaped tourism; and the village of Lakones, boasting some of the spectacular views of the island. A really special experience is visiting the ''ghost village'' of Old Peritheia, nestled on the slopes of mount Pantokrator, approximately 40 km north from Corfu Town, which has been abandoned since the mid of the 19th century. If you want to delve into the real life of the island, visiting Corfu's villages is one of the best things to do in Corfu.

4. Take an exciting journey through the delicious Corfiot gastronomy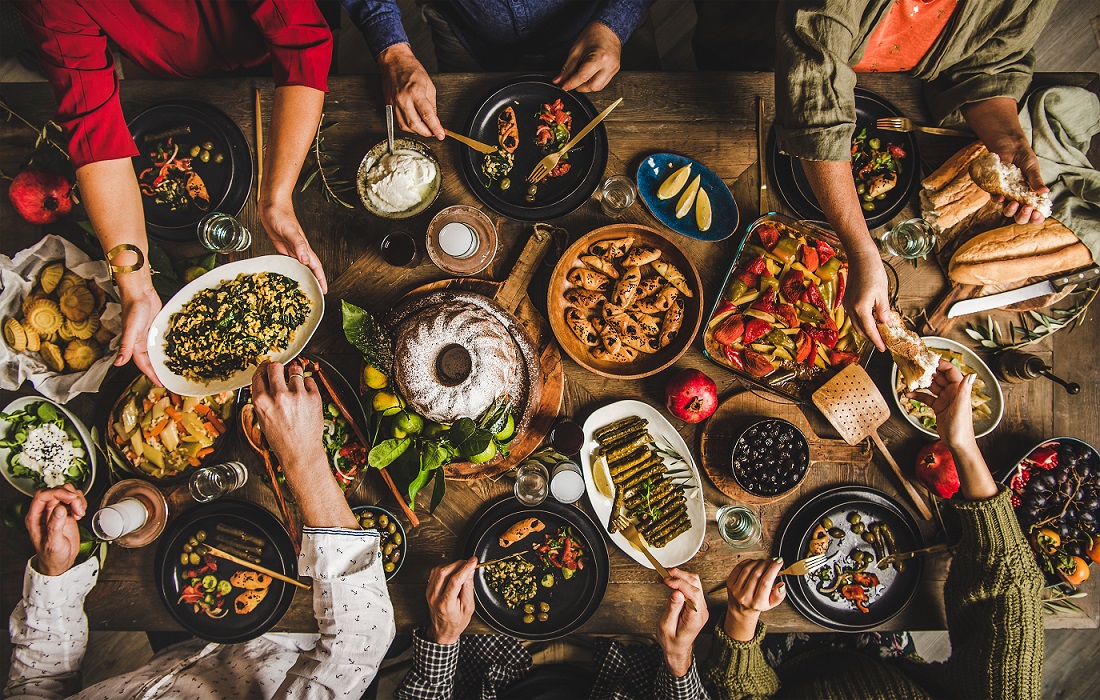 By all means, one of the best things to do in Corfu is eat! Corfu boasts a delectable, flavorful cuisine which has been majorly influenced by all the different cultures that have lived on the island, with a major influence from the Venetians, who for over 400 years occupied Corfu. During your holidays in Corfu, make sure you visit some of the local tavernas and sample Corfu's most traditional dishes including Sofrito, Pastitsada, Bourdeto, Fish Bianco and Tsigareli paired with mouthwatering typical greek appetizers like Greek salad, saganaki, tzatziki and taramosalata. Washing all this down with a chilly glass of ouzo or local wine is an absolute must! Corfu's gastronomy is also characterized by its typical, local products including the famous Kumquat, the fig pie Sikomaida, cold cut Noumboulo Fumicado and Gingerbeer, a legacy of the British rule on the island. Corfu is a foodie paradise and a great way to discover the rich flavors of Corfu' gastronomy is through a Corfu Town Food Walking tour, which will take you to the best food spots in town!
5. Treat your palate to the exciting flavors of Corfu's Olive oil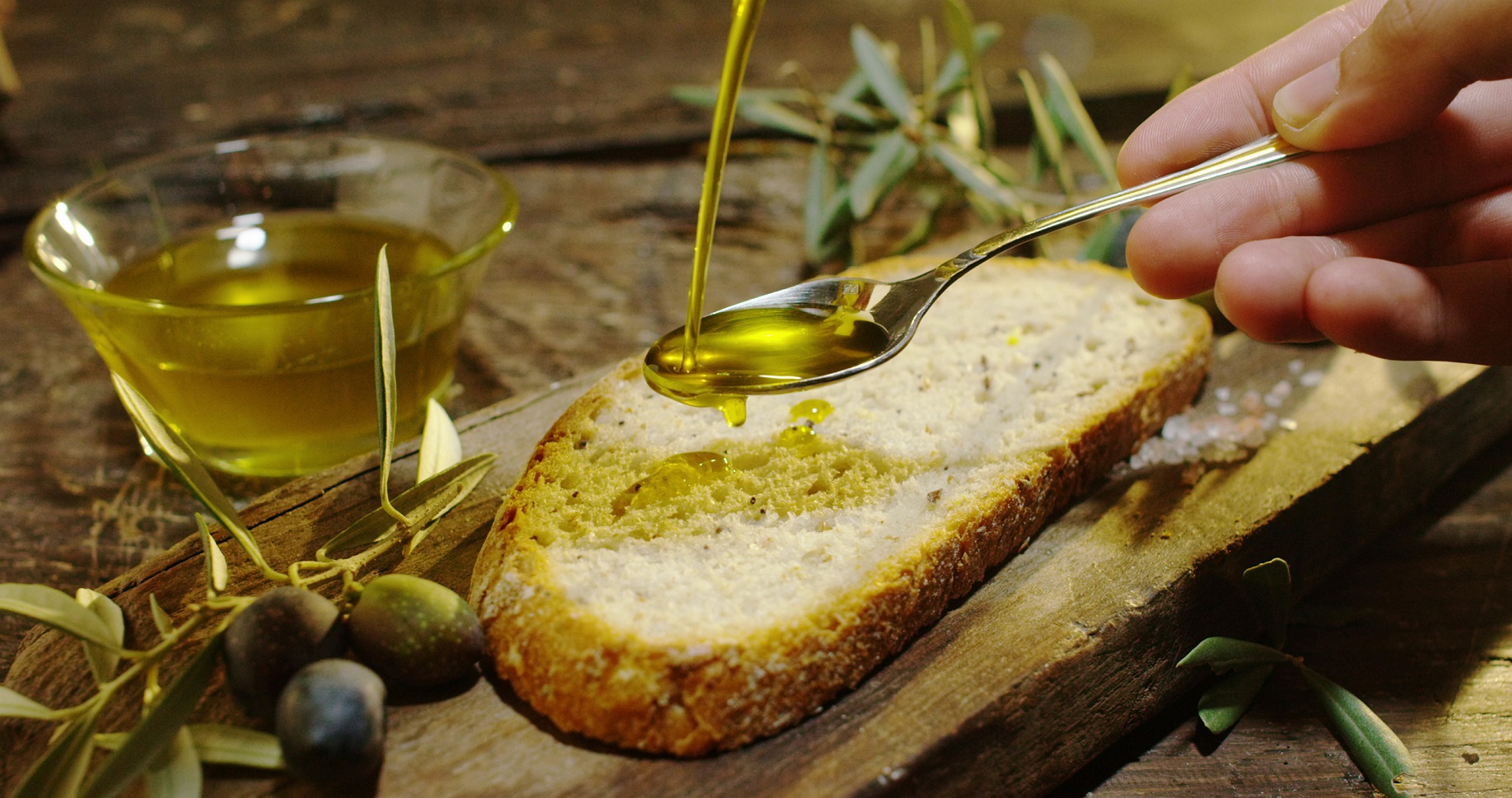 One of the most impresssive attractions of Corfu is undoubtedly its olive trees! The whole island of Corfu is a huge olive grove, home to an impressive 4,5 million olive trees - many of them over 400 years old - carpeting the beautiful countryside. Explore the island's countryside, take a leisurely walk among the ancient trees or pause to relax and have a picnic under the shades of a tree. It is believed that olive oil cultivation started flourishing in the 16th century when the Venetians incentivized locals to plant olive trees so that they could trade the oil in Venice. The most common variety in Corfu is Lianolia, which under the suitable circumstances, can produce a flavorful, extra virgin olive oil, with higher than usual polyphenols levels. The award-winning, Governor extra virgin olive oil - blessed with an unrivalled flavour and a top-notch quality - might just be the best olive oil that you can find in Corfu. You can taste this flavourful, premium oil along with local delicacies, during a tour at the 15th century Governor's Olive Mill which also includes a workshop where you will learn how to distinguish the different grades of olive oil like a professional.
6. Be dazzled by Corfu's unbelievable natural beauty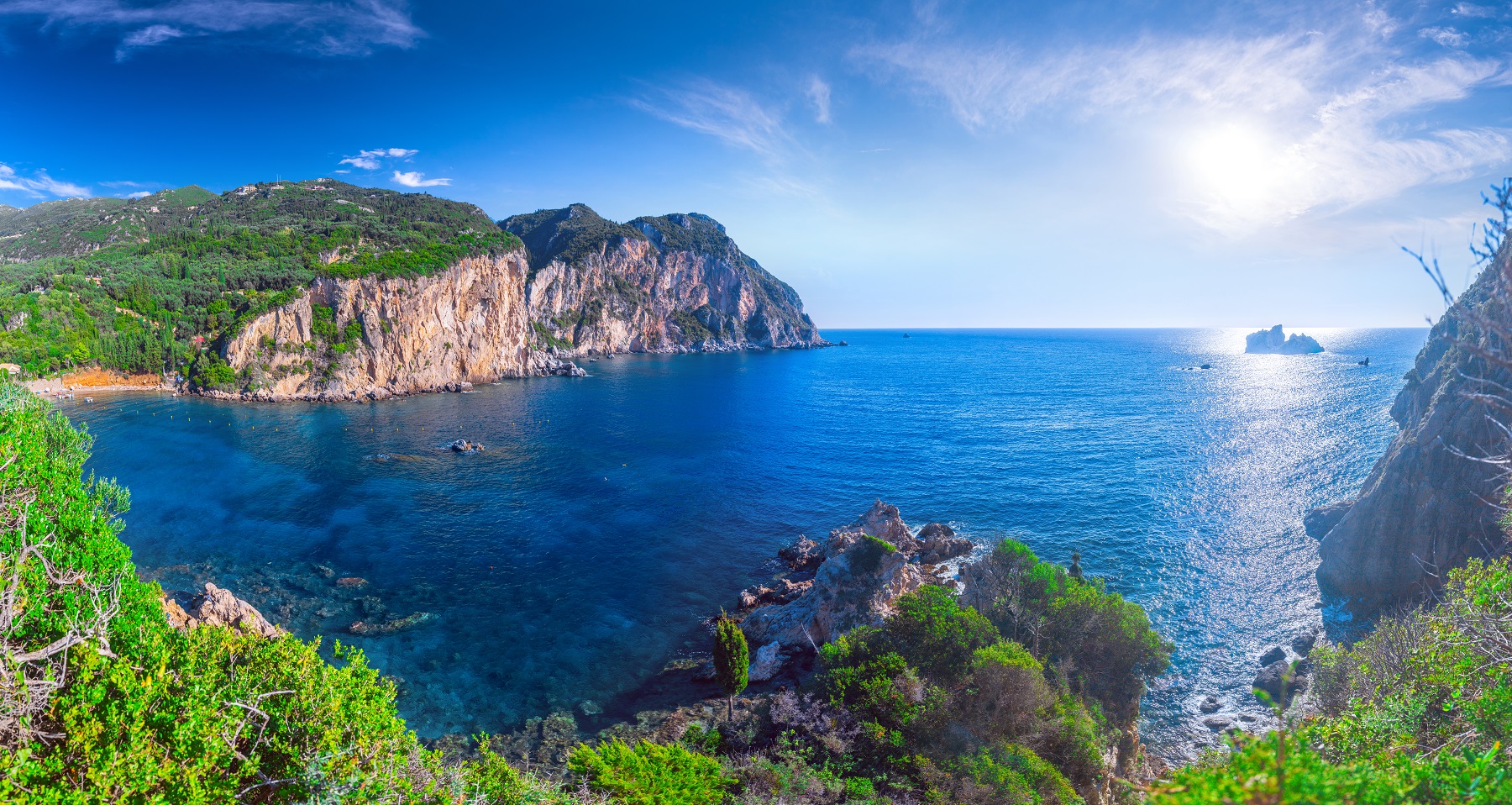 Dubbed the Green Island, Corfu is very famous for its lush green nature, covered with hundreds-of-years-old olive trees, elegant cypresses and a wide variety of colourful flowers, plants and wild herbs. The impressive Corfu's 4.5 million olive trees, most of which have been planted hundreds of years ago during the Venetian period, are the most dinstictive aspect of the fascinating verdant landscape and dominate the island's coyntryside. Corfu's nature also boasts small mountains, lakes, rivers, caves, crystal clear, blue-green sea waters and a fascinating underwater world which can be discovered on snorkelling and scuba diving experiences. The breathtaking nature of the island has been excessively praised by writers and poets including the famous naturalist, botanist and writer Gerald Durrell whose books have been inspired by the four years of his childhood that he spent in Corfu back in the 1930s. Without a doubt, Corfu is a real paradise for nature lovers!
7. Get on a boat trip to explore beautiful neighboring destinations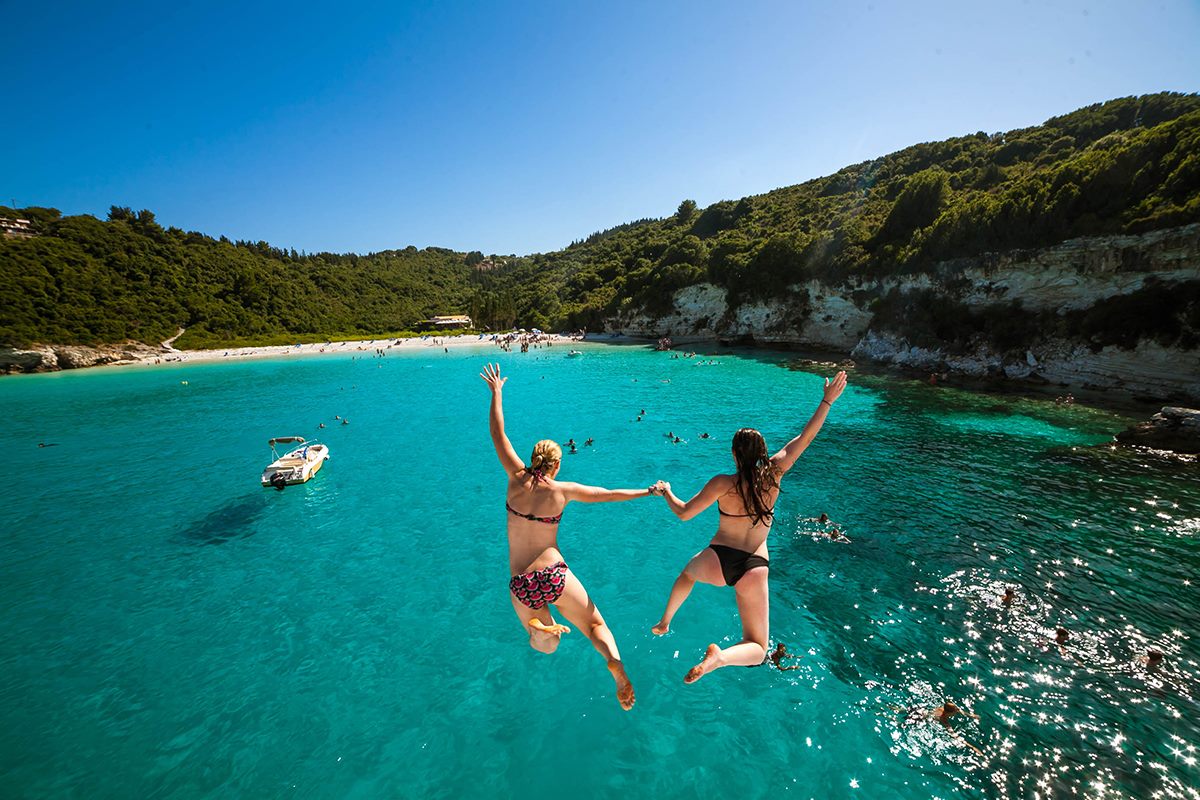 Your holidays in Corfu offer a hard-to-ignore opportunity of exploring other beautiful, nearby destinations. If you have a spare day to escape Corfu, then pop into the popular boat trip to Paxos, Antipaxos & Blue Caves, running almost every day of the week during the summer. Nestled south of Corfu in the Ionian Sea, the islands of Paxos and Antipaxos are reachable only by boat and have therefore managed to remain relatively unspoilt. Soak up the charm of the tiny, picturesque village of Paxos, explore the mystical, famous Blue Caves and swim in the exotic waters of Antipaxos which have often be compared to the Caribbean's. Alternatively, you can get on a day trip to Parga, Syvota and Blue Lagoon or even take a boat trip to the neighboring Albania and the UNESCO World Heritage site of Butrint. These day trips are definitely one of the best things to do in Corfu for those who are looking for a relaxing day in the shimmering waters of the Ionian Sea!
8. Explore Corfu's rich ancient history in its most important museums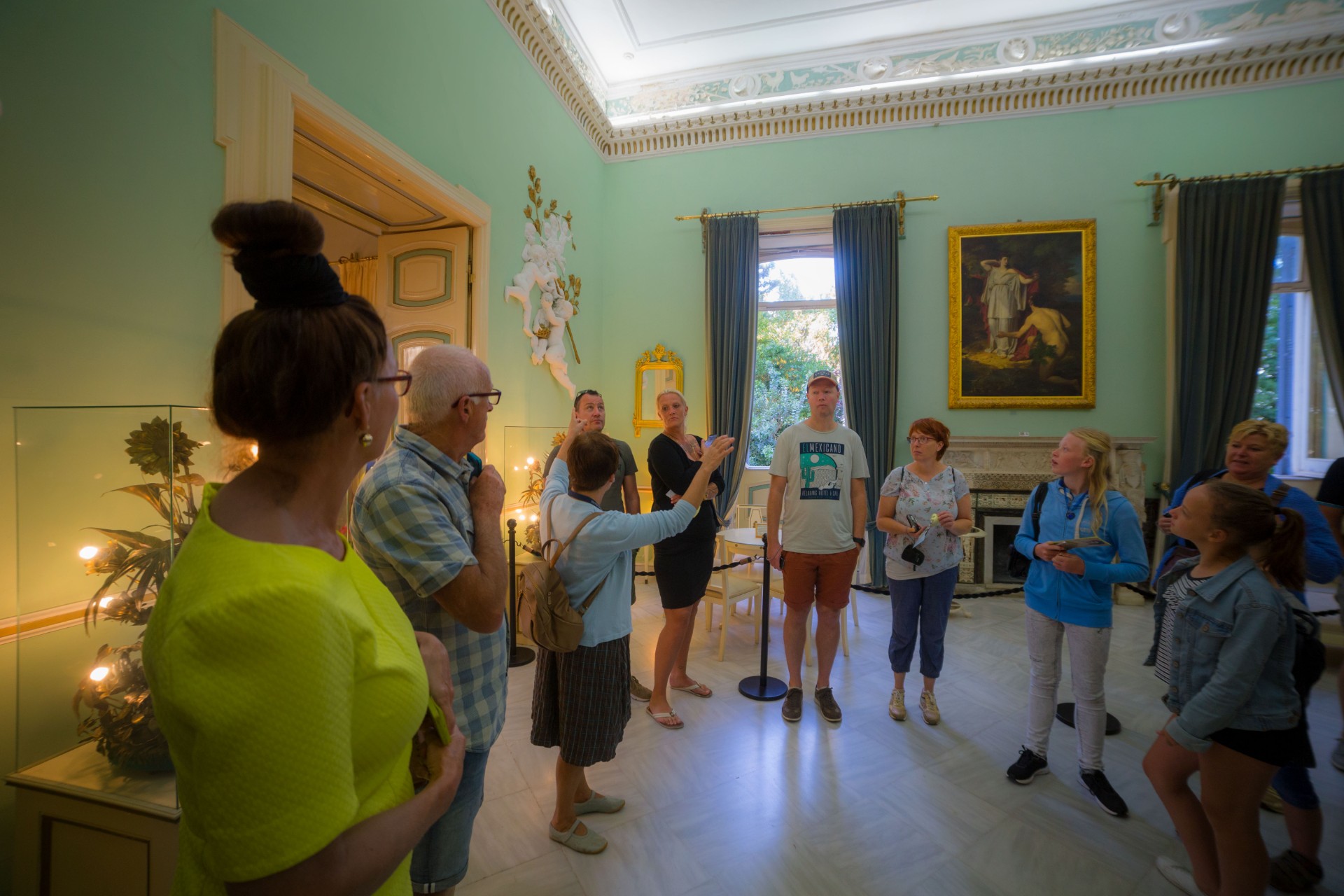 To discover Corfu's rich, ancient history, you should venture through the island's interesting museums across the island. Contemplate the two huge figures of Achilles in Achillion Palace - Corfu's most visited museum - telling the story of the Empress Elizabeth of Austria. The recently renovated Corfu Archaeological museum is a great place to discover Corfu's history from Prehistoric to Roman times through a significant collection of 16,000 objects that have been discovered in Corcyra, the ancient city of Corfu but also along the island's countryside. Other worth-visiting Corfu museums include the Mon Repos Palace, the Casa Parlante, the Sinarades Folklore Museum, the Antivouniotissa Museum and the Museum of Asian Art, housed in the Palace of St. Michael and St. George in Spianada Square. Of course, it helps to have a guide who can bring all that history to life so if you are a history bufff, it is worth considering taking a tour devoted to history.
9. Discover the best of Corfu in its top attractions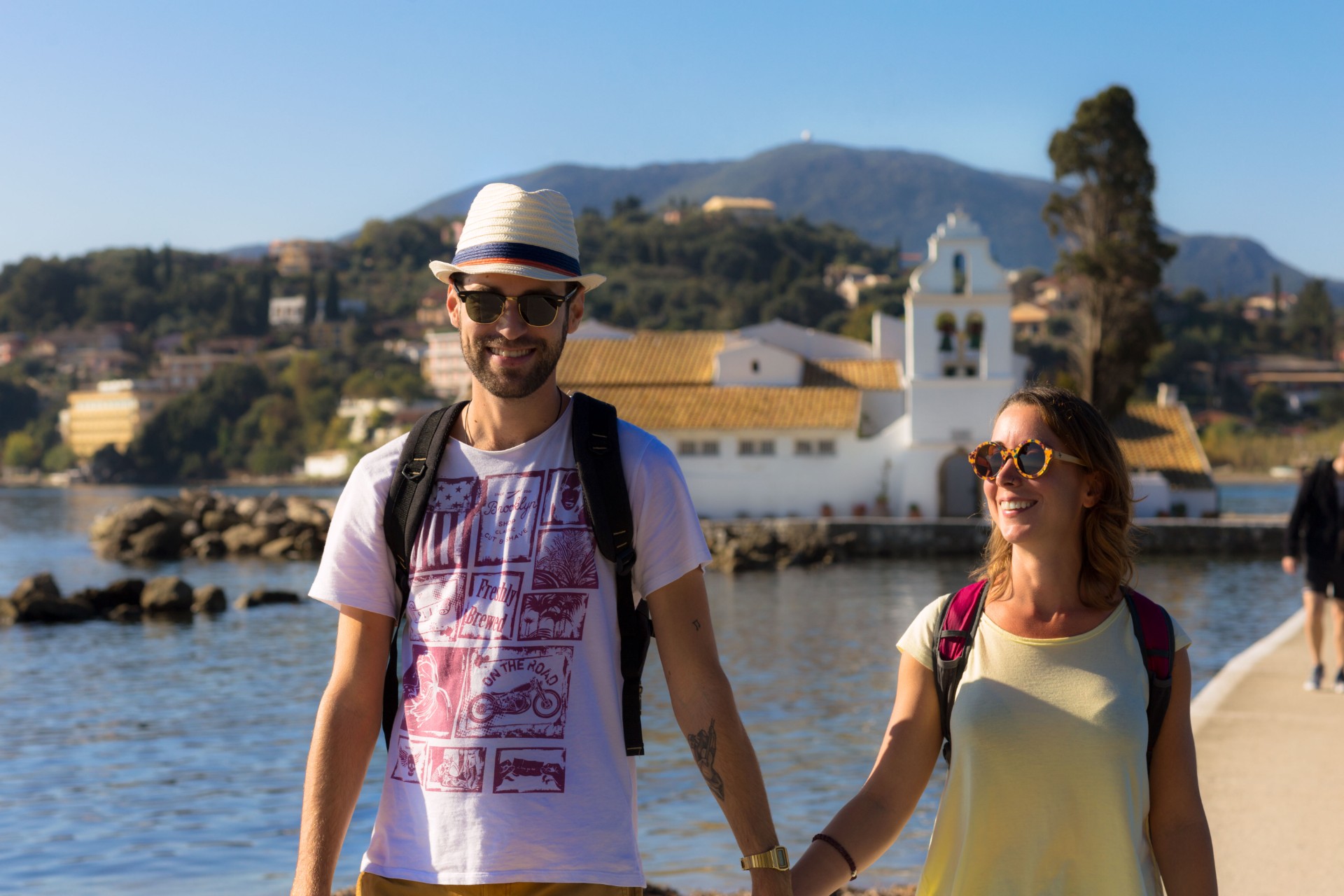 Touristy? Yes! But you just can't leave Corfu without watching planes landing and taking off just over your head in Kanoni, located just next to the airport. In Kanoni, you will also enjoy capturing the stunning views of the famous Mouse Island, the most internationally recognized photo of Corfu. Don't leave Corfu without visiting the world-famous Paleokastritsa, renowned for its unique natural beauty. You could also easily spend a whole day exploring the area: discover its six beautiful bays, hop on a boat to discover the famous caves, visit the hilltop, picturesque monastery or simply indulge in delicious local specialties in the seaside tavernas. Other must-see attractions include Achillion Palace, and naturally Corfu Town attractions like the Liston, the Palace of St. Michael and St. George or the Venetian Old Fortress. The list of Corfu' s top attractions is of course not exhaustive but you still get some ideas about the best things to do in Corfu Town. The easiest and most comfortable way to explore Corfu's attractions is through a Private Tour.
10. Sample Kumquat, Corfu's Golden Orange
Visit any souvenir shop in Corfu Town, and we bet that you will stumble across a piece of Kumquat - Corfu's signature product. Beloved for its sweet and slightly acidic flavour, Kumquat is an oval citrus fruit resembling a small orange. Brought to Corfu by the English Botanist Sydney Merlin in 1846, it instantly became loved by the locals who started increasingly cultivating it. Nowadays, Kumquat is mainly cultivated in the small village of Nymfes, in the north of Corfu, and the production on the island reaches approximately 100-150 tons per year. Make sure you try the Kumquat flavours in the famous Kumquat liqueur, or the wide variety of Kumquat products including spoon sweets, jams, and marmalades. Enjoy the rich flavours of Kumquat with a Kumquat tasting session in one of the top local distilleries, which can be easily added in any of your Corfu Private Tours or Shore Excursions.