With gorgeous beaches, breathtaking nature, and fascinating cultural sites, Corfu is widely considered one the most beautiful islands to visit in Greece. If you're planning a family holiday on the emerald island, you might be wondering ''Is Corfu good for kids?'' Safe, green and with plenty to explore, Corfu is really a perfect destination for families with children. Here we have put down a list of family-friendly activities that you can enjoy when you are visiting the island with your children.
Have something to add to our list? Drop us a line to let us know!
1. Enjoy a fun day at Aqualand waterpark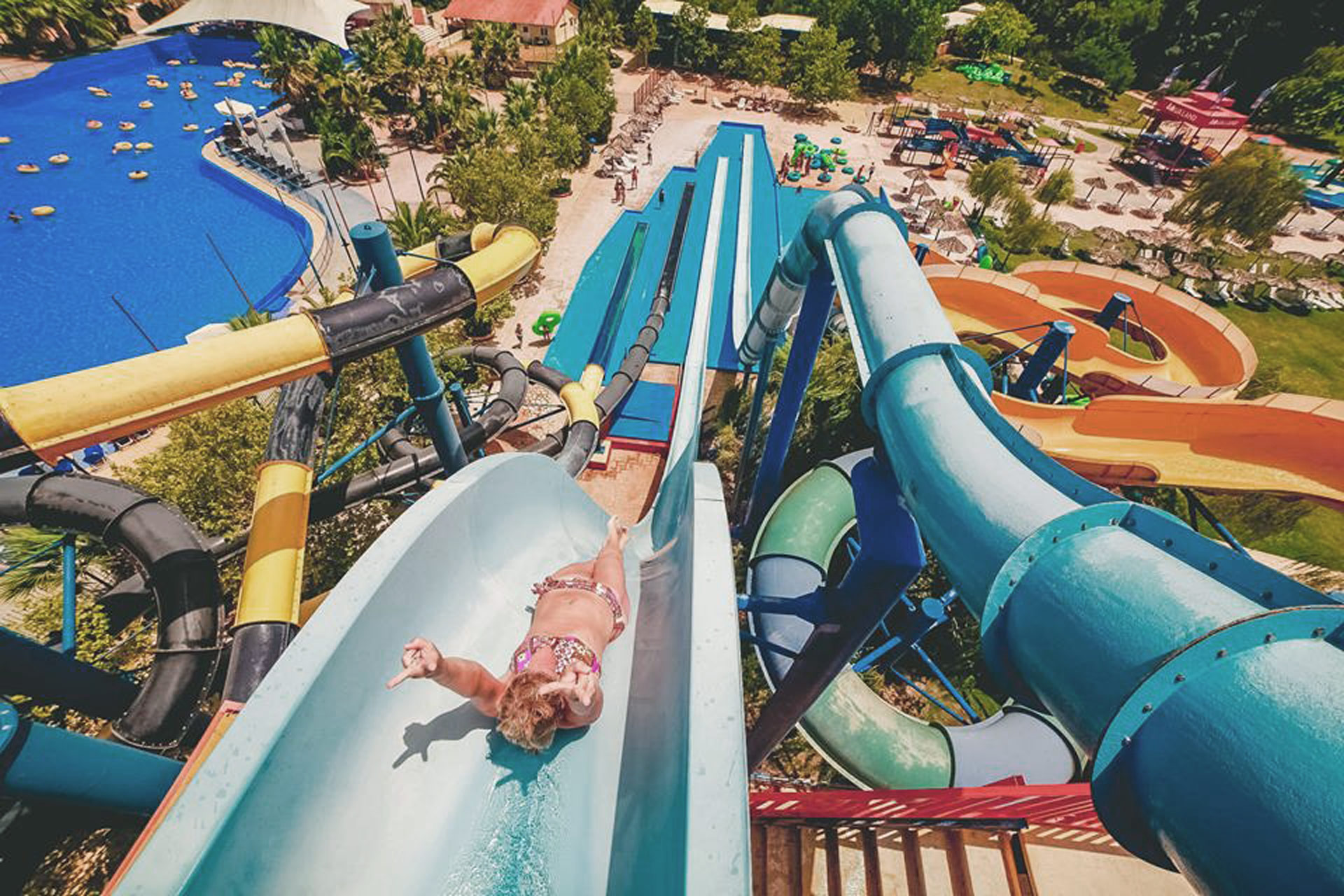 Located just a short drive from Corfu Town, Corfu Aqualand Waterpark is one of the biggest waterparks of Europe and one of the most fun things to do with your children in Corfu. Equipped with 51 exciting slides, numerous pools and a variety of other fascinating games for every age, Aqualand has something for everyone! Some of the highlights of the waterpark include the Free Fall, the Crazy River, the Kamikazes and the Black Hole which are perfect for adrenaline seekers or the Lazy river and the Calming Jacuzzi for the less adventurous ones. There is also Family Area, with activities specially designed for families like the Multi Slides, the Compo Tower and Family Rafting. After soaking up the sun and fun, you can refuel at Aqualand Water Park's onsite restaurants, cafés or ice-cream shop. Aqualand is open everyday from 10.00 am to 6.00 pm 7 days per week from May - September. Tours to Aqualand with a pickup service are available several days of the week, please check out more details on our Tour to Aqualand Corfu Waterpark or contact us to find out pickup details from yoour hotel.
2. Discover Corfu's gorgeous beaches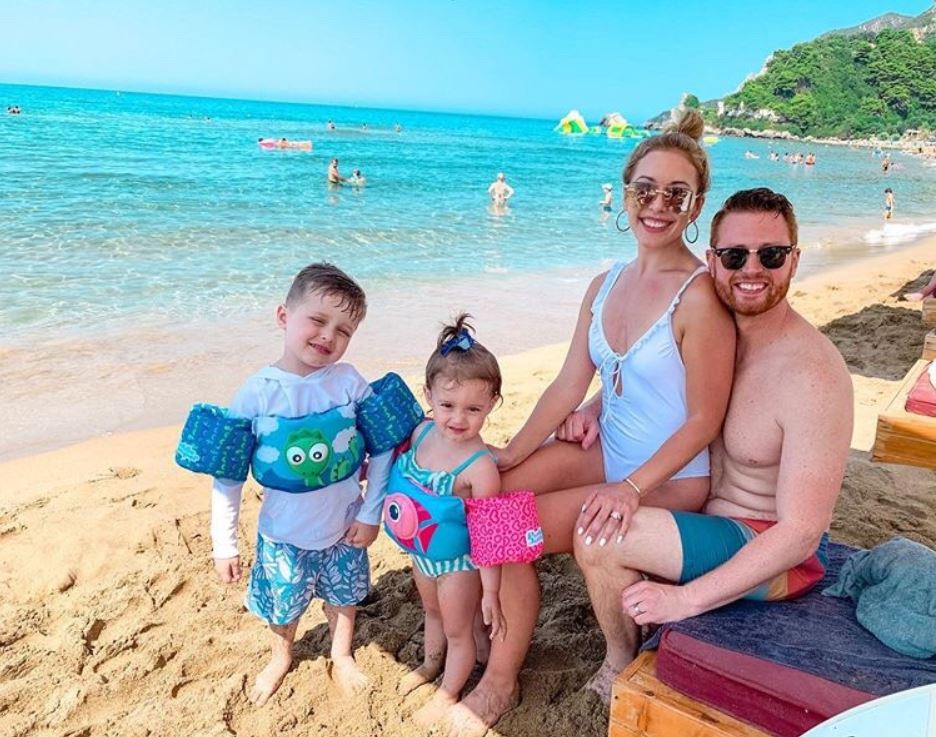 Golden stretches of sand, lapped by the crystalline waters of the Ionian sea and surrounded by breathtaking natural beauty - this is the first image that comes to mind when thinking of Corfu! There is no doubt that Corfu is one of the top beach destinations in Europe, blessed with a collection of gorgeous beaches that your children will love! Whether you are looking for an organized beach with beach bars, restaurants and facilities or a secluded paradise spot to escape the crowds, Corfu has a beach to suit your preferences. Some of the most popular family-friendly beaches in Corfu include the west coast Glyfada, Kontogialos and Agios Gordios Beach and the southwest Issos, Gardenos and Chalikounas Beach. It is highly recommended that you avoid the beaches of west and southwest coast on windy days as the sea can become very rough. Find out more about Corfu's top beaches in our relevant blogspot check out our Corfu Beaches Private Tour with pickup available both from your hotel or your cruise ship.
Tip: Exposure to the burning hot Greek sun requires high sunscreen protection for you and your children!
3. Enjoy delicious local delicacies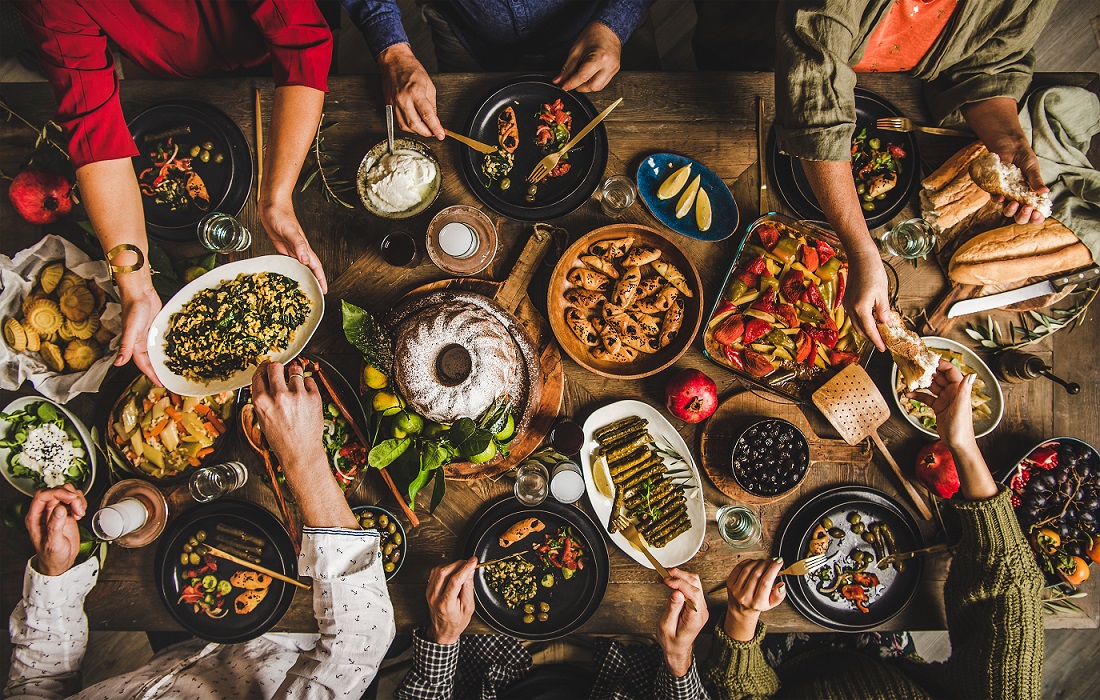 It goes without saying that eating is one of the best things to do with your family in Corfu! Like the rest of Greece, food is at the heart of Corfiot culture and the island is renowned for its delectable gastronomy. Corfu's traditional dishes are perfect for kids as they are both delicious but also healthy and packed with fresh ingredients like olive oil, herbs and vegetables. During your holidays in Corfu, make sure you visit a traditional taverna and enjoy the experience of eating like a local! Visit the kitchen to see the special dishes of the day and make sure you share all these delicacies with your family as Greek food is meant to be shared. But most importantly don't forget to take it slow; there is no need to rush! It's very common for locals to spend hours over a meal, sampling a variety of different dishes while discussing and enjoying the company of each other. Some of the most popular Corfiot dishes include Pastitsada, Sofrito, Bourdeto, Fish Bianco and Tsigareli which are of course combined with delicious Greek appetizers like Tzatziki, Saganaki, Taramosalata and Greek Salad. Washing everything down with a glass of wine or ouzo is a must! One of the best ways to immerse in Corfu's food culture with your family is with our Corfu Food Tour.
4. Take a family picnic in Mon Repos gardens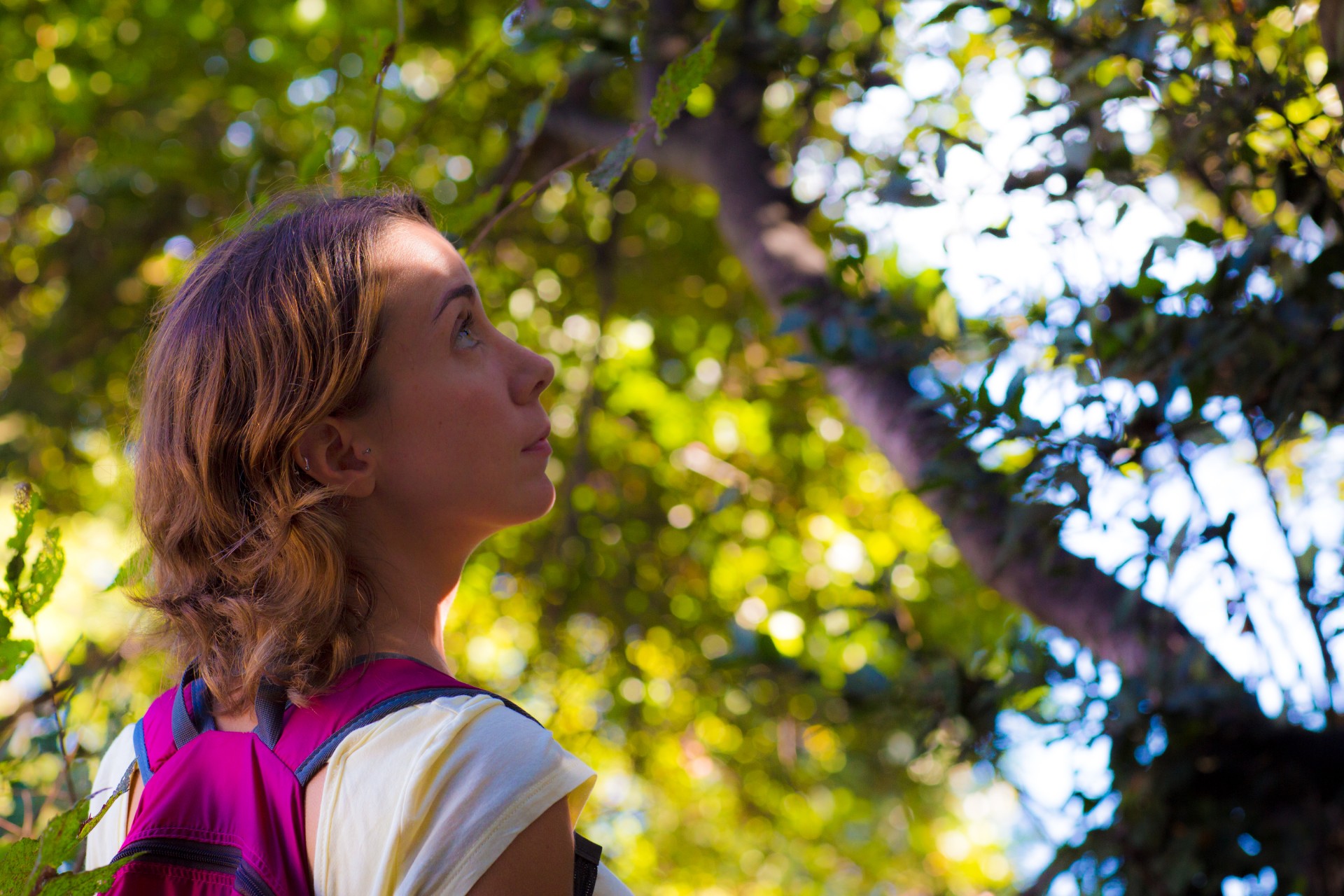 If you are visiting Corfu in the summer, the weather is perfect for outdoor activities, and picnics are a great way to reconnect with the whole family while surrounded by nature. Pack a delicious Corfiot style picnic filled with local products like fresh vegetables, cold cuts and cheese or arrange a takeaway from your favourite local taverna and head to Mon Repos gardens. As Mon Repos is located in Paleopolis, the ancient site of Corfu Town, the area is filled with ancient artefacts that have been discovered from archaeologists during excavations in the area. Take a leisurely stroll under the shades of the trees, marvel at the beautiful surrounding nature and find a lovely spot to set your picnic-few bench tables are also available. If you are into history, you can also visit Mon Repos Museum, once the summer residence for British governors and the Greek Royal Family and now housing remarkable archaeological findings that have been discovered in the area. One interesting but perhaps little known fact is that Prince Phillip, husband of Queen Elizabeth II was born in Mon Repos. If you wish to visit Mon Repos as part of a guided tour, check out our Private Tour to Mon Repos, Kanoni & Corfu Town.
5. Get acquainted with Corfu's olive oil through an olive oil workshop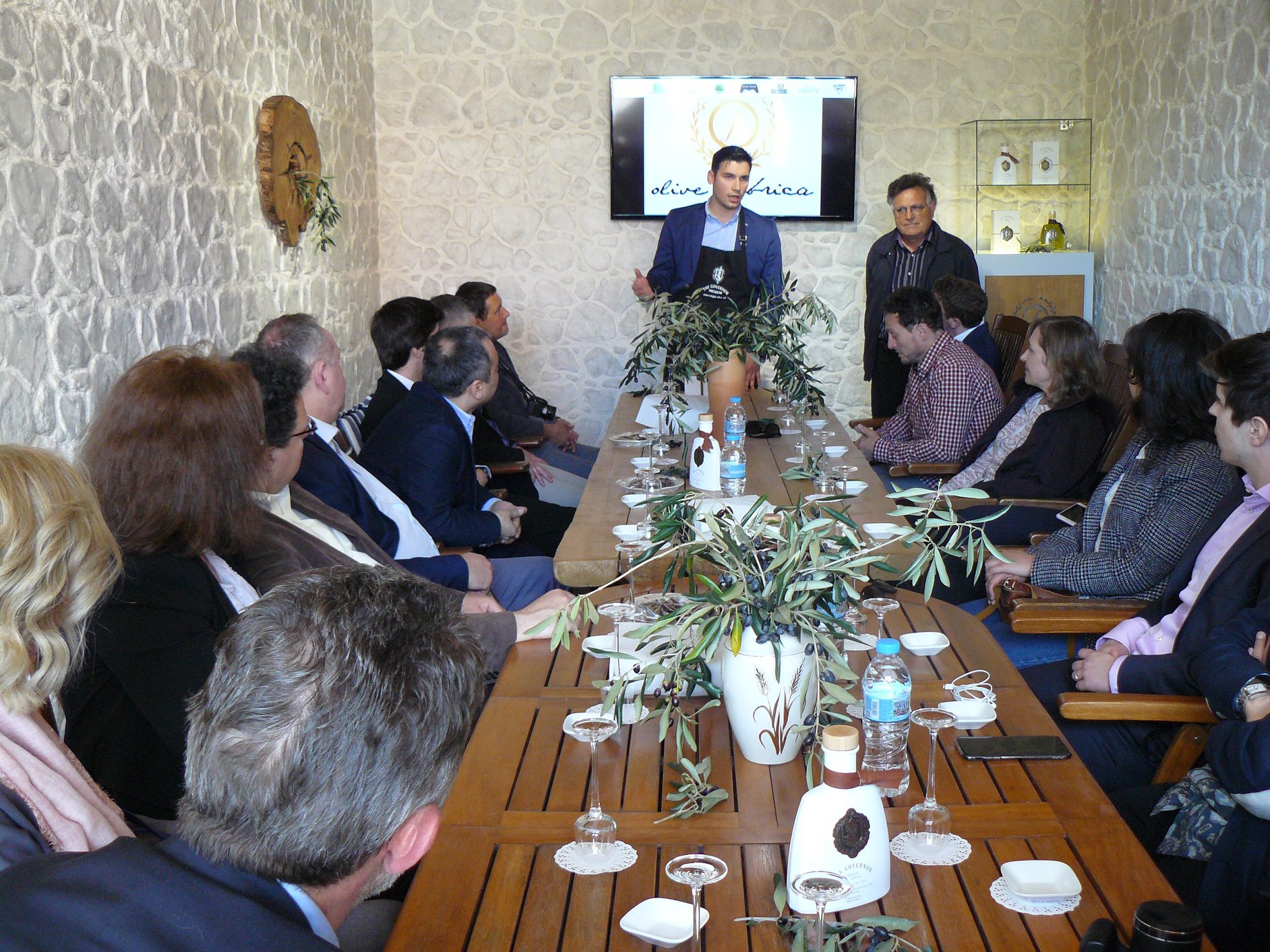 Nothing is more characteristic of Corfu than the astonishing 4.5 million olive trees dominating its landscape. Get the opportunity to delve into the world of Corfu's olive oil through a unique olive oil experience at the multi-awarded 15th century Governor's Olive Mill - a fun but also educational activity for the whole family. The olive tree has always been an integral part of life on the island in times of both prosperity and deprivation and has left its deep imprint in Corfu's culture. During the tour, you will take part in a special workshop where you will discover how to smell, taste, and observe the incredible flavors of Greek Extra Virgin Olive Oil. You will also have the chance to learn about the olive picking procedure, the production process, the significant health benefits of olive oil and the history of the olive trees in Corfu. Being a symbol of peace, wisdom, fertility, prosperity, and victory, the olive tree can teach us many life lessons which will inspire your children. You can join a small group tour with Tasting and Workshop at the Governor's mill or add a visit the Olive Mill as part of your Private Tour only for your family.
6. Εxplore Corfu's top museums through a private guided tour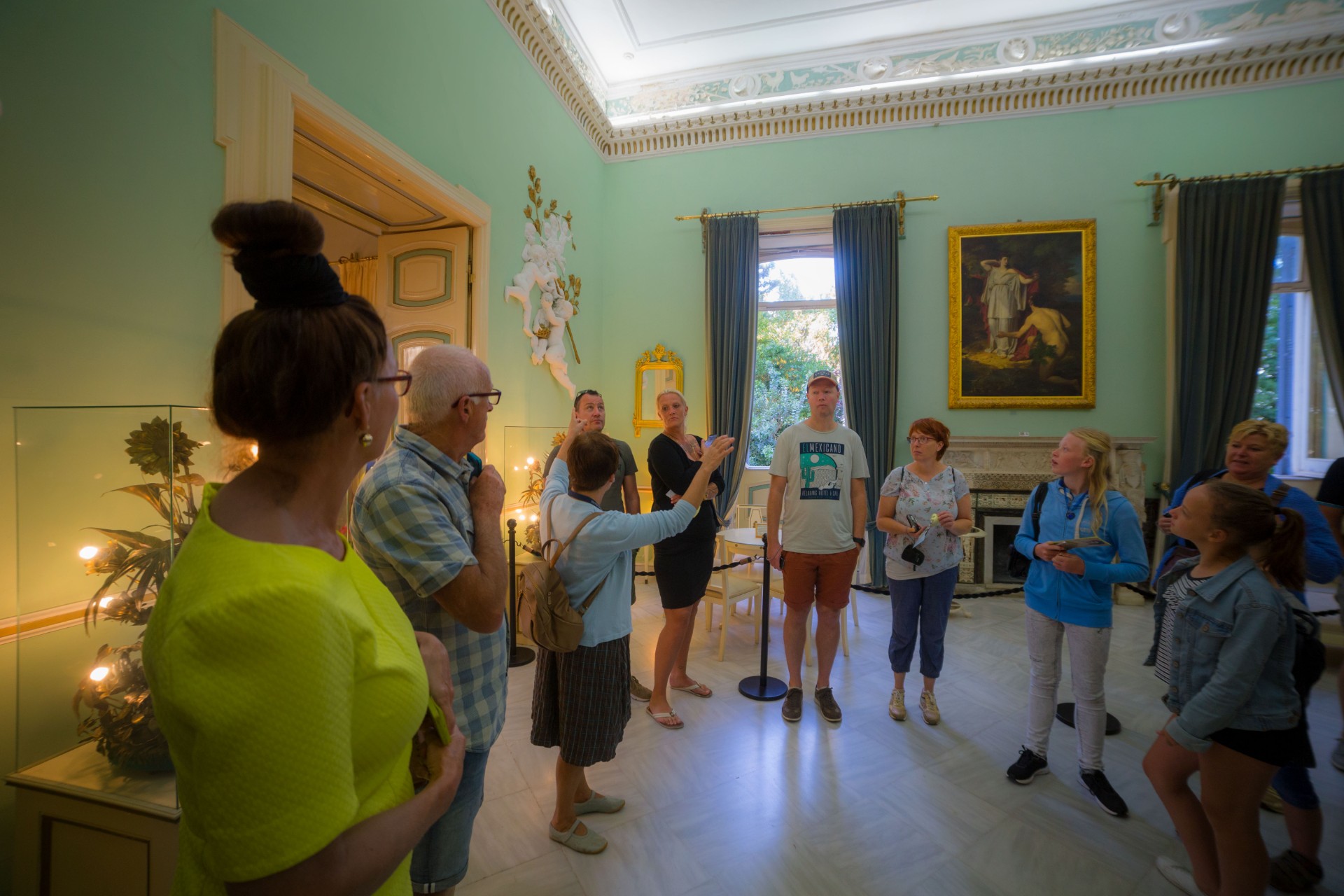 Corfu boasts a wealth of museums and historical sites that are worth visiting as they represent many aspects of Corfu's rich culture and history. Visiting museums with your kids can be challenging but it is inarguably a very beneficial experience for kids of every age. If you are planning a family museum day, organizing a private history & culture guided tour can be key to making the most of this visit and ensuring a meaningful, immersive experience to the whole family. Your experienced private guide will follow your own family's pace, tailor the tour to your childrens' age, and bring history details to life through interactive stories that will provoke your children's imagination and help your children take ownership of learning. Some of Corfu's top museums include Achillion Palace, the Archaeological Museum of Corfu, Casa Parlante, the Museum of Asian Art and Mon Repos Museum. If you are looking for ideas for guided tours, check out our Private Tours or Private Shore Excursions
7. Visit Corfu Donkey Rescue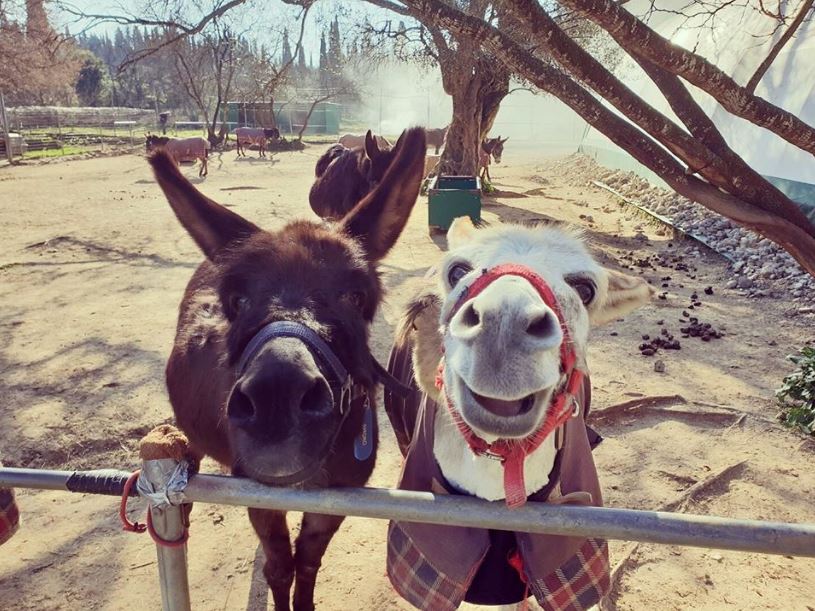 If you are visiting Corfu with your kids, then a visit to Corfu Donkey Rescue is a must! Located in the village of Doukades in the northwest part of Corfu, Corfu Donkey Rescue was founded in 2004, with the aim of providing a safe and loving home to the abused, neglected and abandoned donkeys on the island. The organization has managed to save more than 500 donkeys, offering them food, water, medical treatment and an environment where they can retire happily with friends and no worries. During your visit, you will have the opportunity to meet these lovely animals, give them cuddles and also discover their life stories from the volunteers who are onsite to offer information. Show your kids the value of giving by encouraging them to leave a little donation in the donation box at the end of your visit; as a completely non-governmental-funded charity, the rescue relies solely on the donations to continue their vital work. Find out more about the work more of Donkey Rescue Center on their website: https://www.corfu-donkeys.com/
8. Take a Boat Trip of the Caves of Paleokastritsa

Another adventurous and fun activity that you can take with your family is a boat trip to the beatiful caves of Paleokastritsa! These boat trips depart regularly from the main beach of Paleokastritsa and are a great way to explore the natural beauty of the area and experience the crystal clear waters while soaking up the Corfu's brilliant sunshine. The most famous cave is Nausicaa; legend has it that it is here where Nausicaa found and nursed Odysseus, the fascinating hero of Homer's Odyssey. A highlight, escecially for your kids, will be watching the little fish swimming around the coves. These boat trips last around 45 minutes and are shared with approximately 15-20 people on the boat but you can also request an offer to take the boat trip privately just for your family on the spot. After the boat trip, you can also take a dip in the crystal clear waters of Paleokastritsa, visit the hilltop 13 century monastery with great views or enjoy lunch in one of the seafront seafood tavernas. Paleokastritsa is one of Corfu's the top attractions of Corfu, very often included in Corfu Highlights Tours.
9. Explore the captivating Corfu Town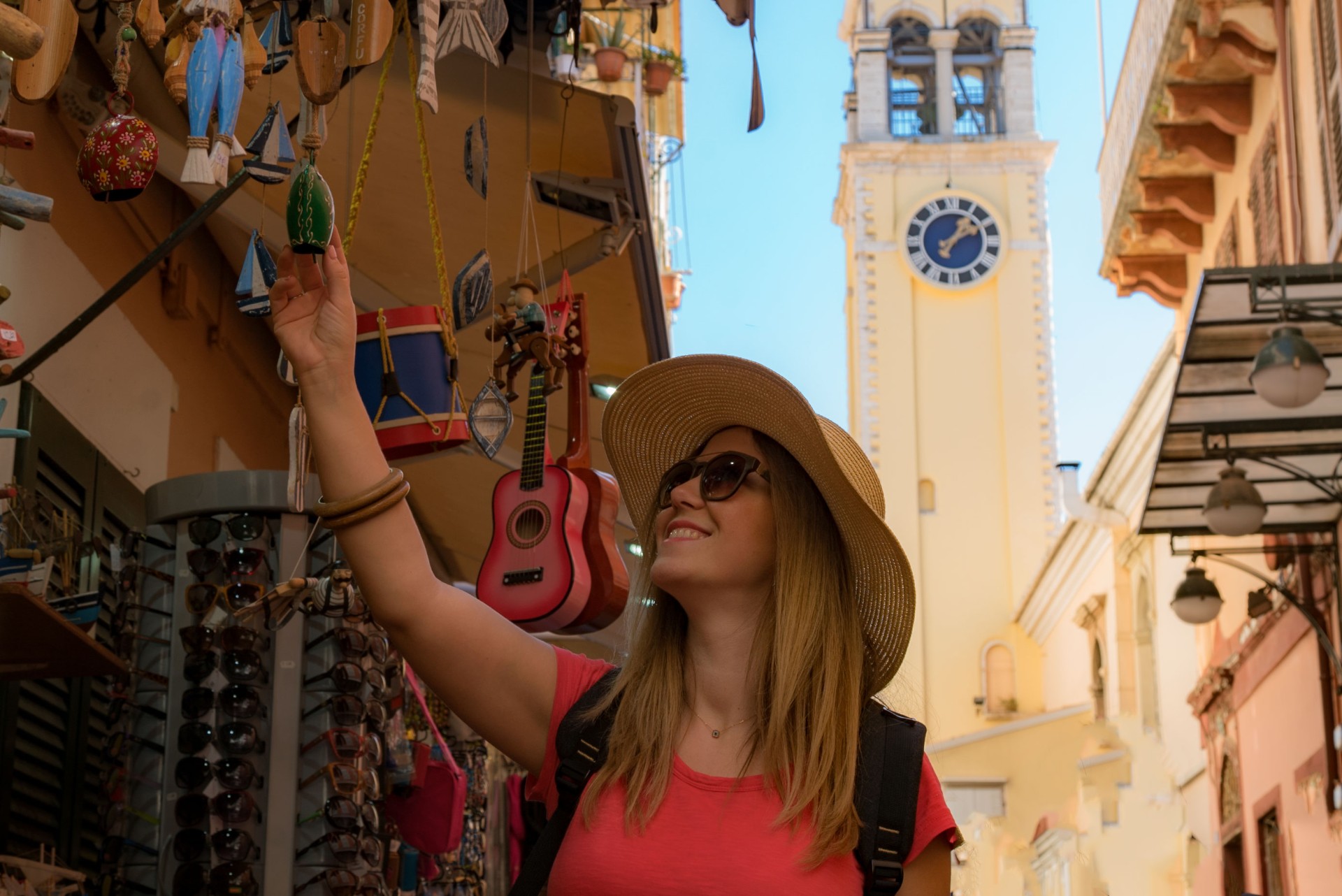 The captivating Corfu Town, the island's capital, is one of the best places to spend an afternoon with your kids. Stroll through the maze of alleyways, called Kantounia, marvel at the Italianate architecture and immerse yourself in this town's vibrant atmosphere- Corfu is always buzzing with locals and visitors! Pop in and out the quaint souvenir shops, sip your coffee in the famous Liston or enjoy a traditional meal in one of the welcoming tavernas. Your children will love the delicious dessert shops and pâtisseries offering homemade classics like baklavas, gakaktompoureko, tsoureki, ice creams and loukoumades- the delicious greek little bite-sized fluffy sweet honey balls. Corfu Town is also a designated UNESCO World Heritage Site, boasting remarkable attractions like the Palace of St Michael and St George, the Old Fortress, the Town Hall as well as a range of museums like the Museum of Asian Art, the Archaeological Museum of Corfu or the Casa Parlante. If you wish to dig into the history of Corfu Town and discover its secrets, then you should also consider arranging a guided tour of Corfu Town or a Corfu Town Food Tour, where you will also have the chance to taste Corfu's delectable cuisine.
10. Explore Corfu Villages & Nature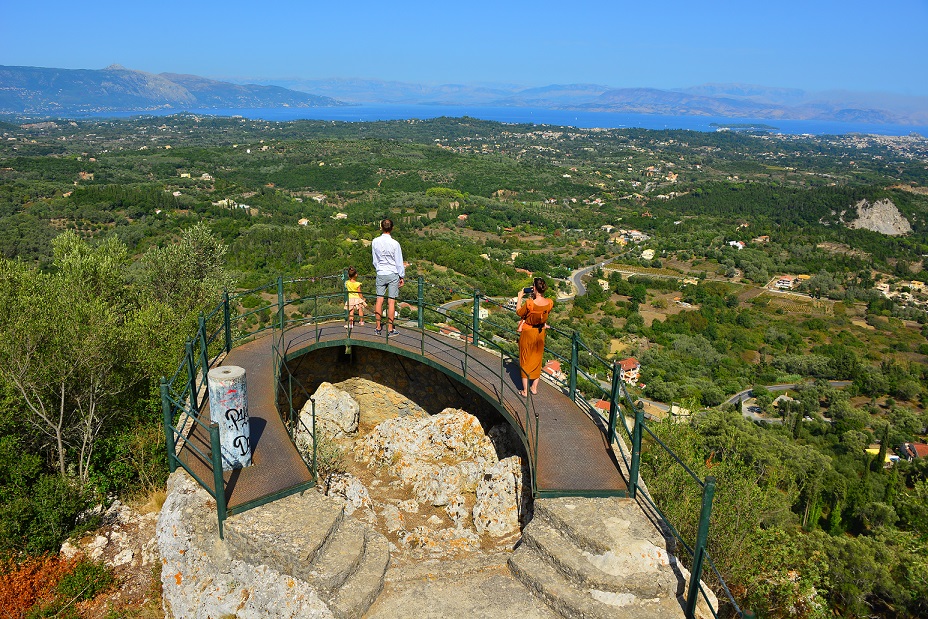 While Corfu Town is inarguably one of the top attractions of the island, Corfu has much more to offer! If you wish to discover the authentic side of life in Corfu, head further and explore Corfu's beautiful villages. Like elsewhere in Greece, Corfu's villages are renowned for the beautiful nature, picturesque architecture and delicious family-run tavernas. But above all they are well known for their friendly inhabitants, welcoming atmosphere and the authentic Greek village vibe which you can't experience anywhere else Some of the most picturesque villages of Corfu include Pelekas, Sokraki, Kassiopi, Lakones and Sinarades .One of the most unique places to visit in Corfu is the abandoned village of Old Peritheia, also known as '' Corfu's ghost village'', which has been permanently abandoned since the 1960s, when its inhabitants decided to relocate somewhere closer to the sea. Get more ideas about the mosr beautiful villages of Corfu or add a visit to your favourite village in one of our Private Corfu custom tours.