The Hidden Gems of Corfu: 4+1 amazing places for dreamy tours
Corfu is undoubtedly a sparkling gem with many worth-visiting places. However, a question still needs to be answered; what do locals prefer? Even though some spots may be favored by visitors, still others have not been thoroughly explored - on the contrary, they remain "silent" when it comes to their beauty and excellence. This does not necessarily mean that travelers in Corfu shouldn't pay a visit to the Old Fortress in Corfu Old Town, or swim in the crystal-clear waters of Paleokastritsa. But having the chance to discover the true hidden gems of Corfu may be the highlight of your dreamy, once-in-a-lifetime tours.
And this is why, we gathered 4+1 top spots that only sophisticated explorers have probably heard of. From hidden, quaint villages with Grandpa-styled cafés, known in Greek as "kafeneia", and ghosted towns dating back to the 14th century to steep, lacy, and "lonely" beaches which can only be approached by boats, this article will certainly provide you with all the essential information for creating lifelong memories over your tour in Corfu. Sit down, grab your cup, and make notes; these places should be no1 vacation priority!
The picturesque village of Sokraki
On the north side of Corfu, 23 kilometers away from the heart of Old Town and at an altitude of 450 meters, a 2,000 years old village is to be found. Known as "Sokraki", this traditional village maintains such an appealing beauty since it has remained unspoiled for all these years. Not only does it promise a lavishly green, semi-mountainous scenery with breathtaking views toward Corfu's mainland, but its pristine architectural scenery will transfer you to a different era, along with the countryside's lifestyle.
Sokraki is ornamented with traditional stone houses, paved alleys with cobblestones, small bridges, and olive mills, as well as authentic churches dating back to the 6th century; "Panagia Perivoliotissa", Saint Varvara, Saint Nikolaos, and Saint Vlasis with some of them being completely or partially destroyed after the 2nd World War. Take a moment and relax in one of the 2 traditional "kafeneia", where you can enjoy a variety of Greek traditional beverages such as a refreshing local ginger beer, a cup of Greek coffee, or a small shot glass of Greek tsipouro, whilst savor some typical Greek "mezedes" such as cheese, olives, tomatoes, and cucumbers as well as rusks.
Are you keen on discovering more Corfu traditional villages like Sokraki? Do not hesitate to contact us by an email and let us arrange your tailor-made, private tour in Corfu.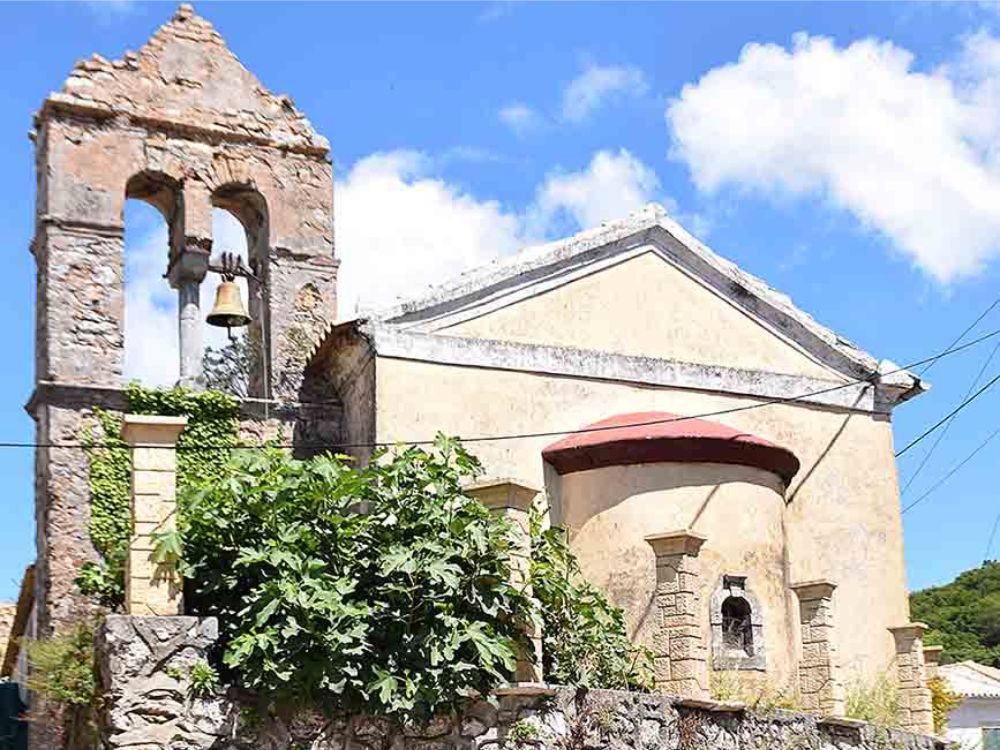 Sokraki Village
Photo credits: https://mykerkyra.com/en/sokra...
The Secret Beaches of Paleokastritsa
Paleokastritsa is justifiably renowned across the Mediterranean Sea for its mesmerizing beauty; rocky formations, crystal-clear waters and the Corfiot sun lavishing the blue Ionian Sea. Nonetheless, it isn't just that; the wider region of Paleokastritsa, covering the northwest side of Corfu, is all full of nature's jewels. Hidden, isolated, rambling coasts are only accessible by boats. This is why there is no better option for sea-lovers than a private boat trip along the west coastal line of Corfu.
Secluded from Corfu mainland due to high rocky cliffs, some of the most commonly known beaches are Liapades, Rovinia, Stellari, Paradisos, Giali, etc. Once you reach the shore, you will be awestruck by the virgin beauty of these waters since there are only a few who are swimming or idling away in these waters. Do not miss the chance to book a private boat trip or add a boat service in your custom tour. There is no doubt that this boat ride to Paleokastritsa and the surrounding beaches will be the ultimate summer experience in Corfu.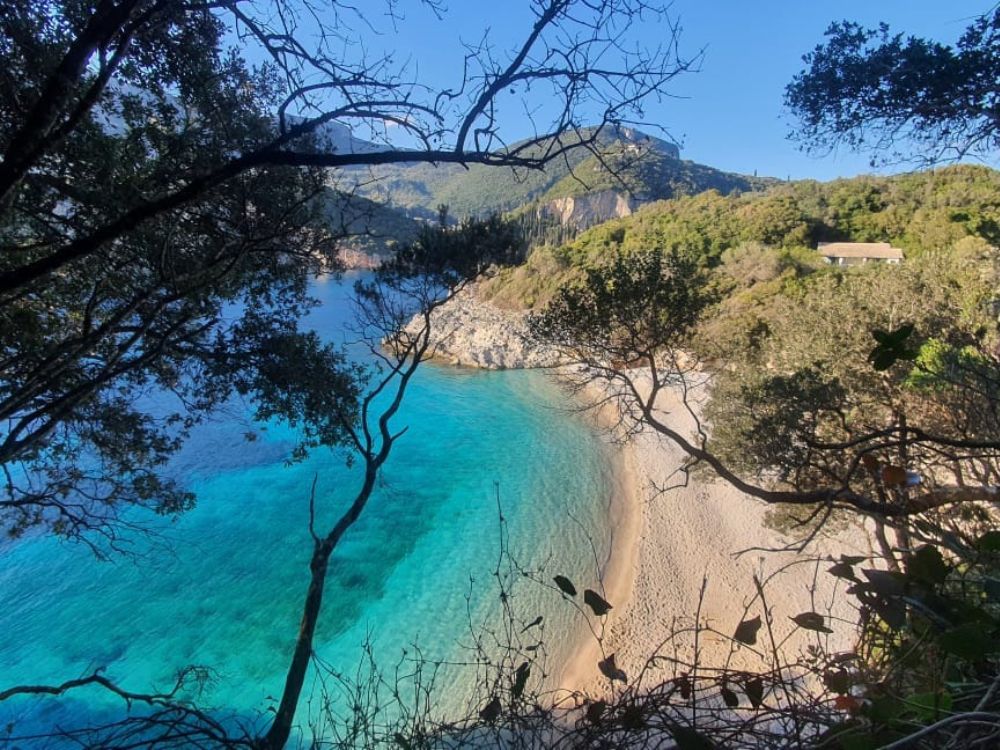 Rovinia Beach
Old Peritheia: The ghost town of Corfu
A mountain village called Old Perithia has been inhabited since the fourteenth century. This deserted village, which is located in the foothills of Mount Pantokrator, is evidence of Corfu's rich history and culture as well as one of the island's most popular photo spots. Discover dilapidated stone homes, historic churches, and winding cobblestone lanes as you try to capture the magical ambiance of this abandoned community.
Climb to the top of Mount Pantokrator for a bird's-eye perspective of the island and enjoy the breathtaking vista. Explore the trails that have been overtaken by nature's wilderness, get lost in the corners of a ghost town where time has seemingly stood still, and take in the wonderful Venetian design of the structures. The settlement of Old Perithia is a fascinating place to visit.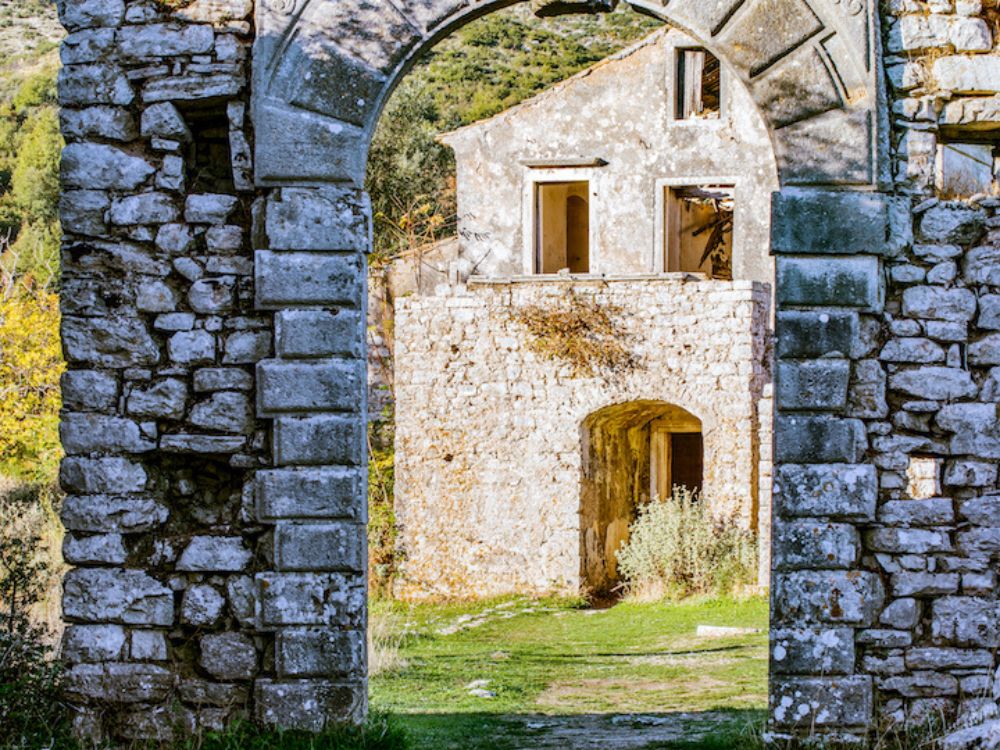 Old Peritheia
The forgotten islands: Ereikoussa, Mathraki, Othonoi
On the northside of Corfu and barely near the Greek land borders, 3 unsoiled, Lilliputian islands are to be found. In Greece, they are known as "Diapontia Islands", they belong administratively to Corfu, and they are considered to be one of the best-kept secrets of Greece. The reason? Their peace and quietness are unique values compared to the other cosmopolitan islands in the Ionian Sea.
Located on the westernmost point in Greece, Diapontia Islands had been firstly discovered by the Franks in the 11th century, whereas it was not until Venetians conquered them just after 1 century. Because of their tiny size and their isolated location on the map, since they are dotted in between the Ionian and the Adriatic Sea, these 3 islands along with some islets have remained pristine, whilst they have retained their traditional, Medieval-like character with stone houses, narrow alleys and an endless sea of emerald waters embracing the villages.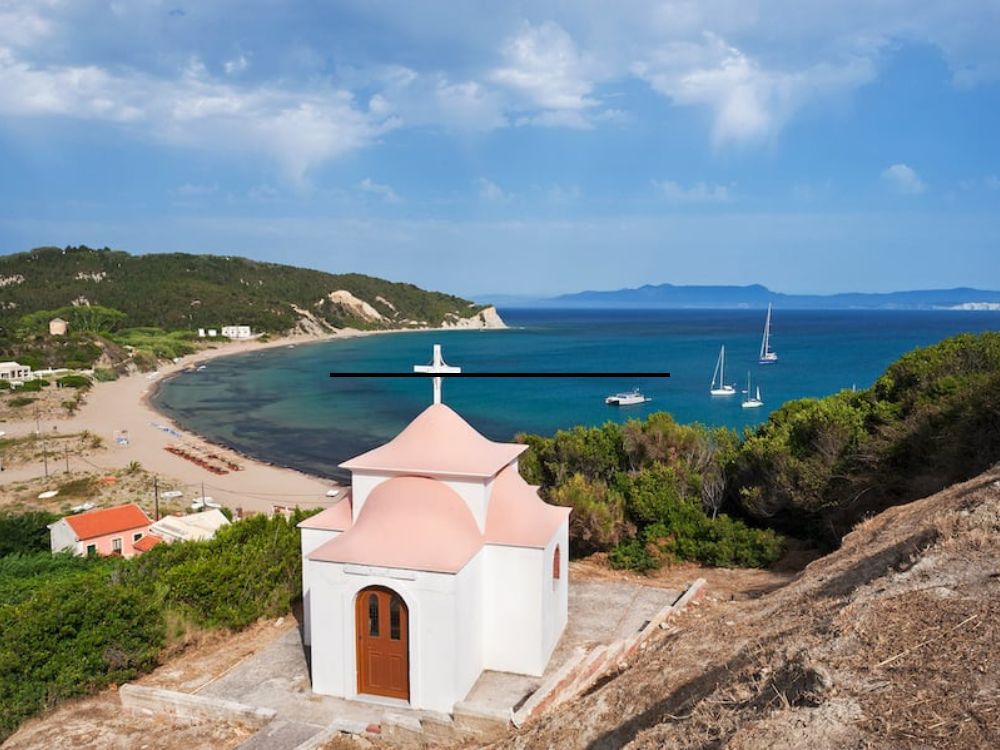 Diapontia Islands
Photo credits: https://www.travelawaits.com/2...

Danilia Village: A "time machine" back to 1390
Just a few meters away from Corfu Town, there is a place which carries a history of approximately 100 years; known as Danilia Village, alternatively called as "Bouas Village" amongst the locals, it is truly the depiction of the Corfiot country lifestyle back to 1930. This traditional village, although it had been completely destroyed by an earthquake in 1953, was reconstructed around the 70s as a traditional themed park. There is no doubt that it is one of the best places in Corfu since it revives a long history with its Venetian architectural details and its lavishly beautiful gardens.
Nowadays, "Bouas" Village has been a setting place for many films and series. In the past, the famous James Bond "For your eyes only" was shot, whereas the beloved series of "The Durrells" used Danilia Village as one of their filming locations. Hence, if you are keen on discovering more about "The Durrells", you can book for a Private Durrells Tour and customize it by adding a stop at Danilia Village.
Otherwise, you can just opt for a quick visit throughout your private tour and explore the Museum of Folk Art which is actually located inside the park. Your visit to the museum will give you an insight of how Corfiots used to live; from their everyday utensils and furniture to their casual wearing. And, do not hesitate to bring your children together; they will definitely love it!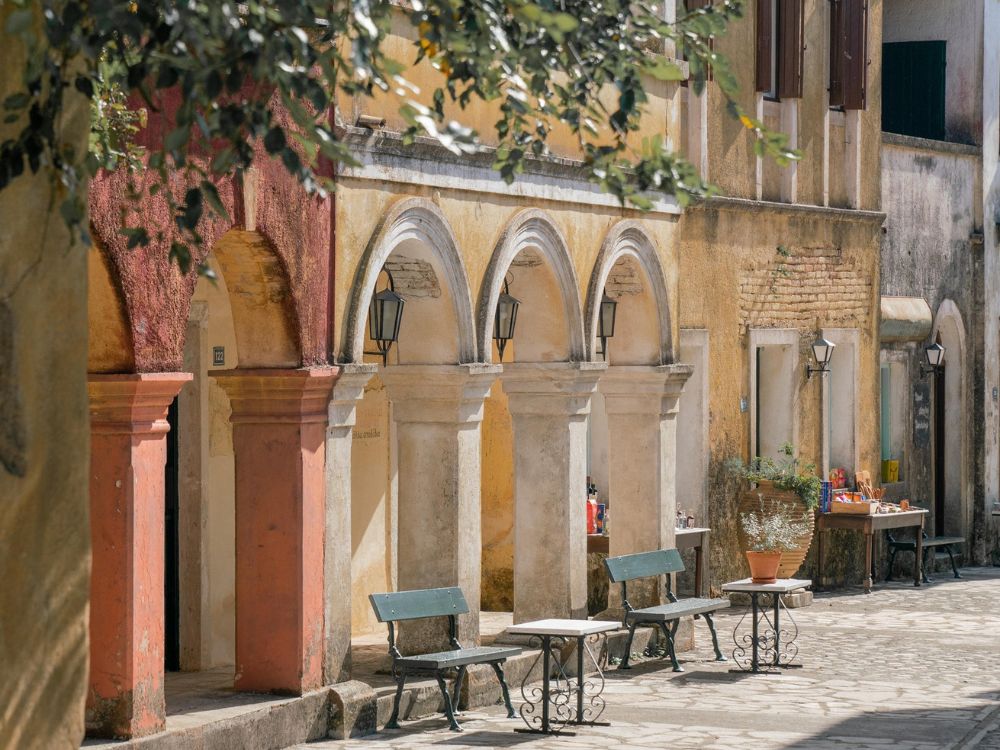 Danilia Village
Photo credits: https://www.facebook.com/Danil...

In any case, whether you book for a private or a small-group tour, Corfu is full of hidden gems; from historical places to private, almost isolated beaches. If you have already dreamt of your ideal shore excursion, or you just want to spend a non-typical holi-day, we can totally assist you - just send us an email and we will customize your tour according to your wants and needs and we will back at you with multiple options.