Olive oil in Greece
Along with Italy and Spain, Greece is worldwide considered as the 3rd largest producer of olive oils and edible olives. Since antiquity, olive trees have been cultivated all over Greece, thus explaining why the olive (in Greek: "ελιά") has been a diachronic, honourable symbol as well as an inspiration to all Greeks. It is worth mentioning, though, that not only does it match the country's landscape with its Mediterranean sun and its blue sea, but it has also configured Greece's cultural and nutritional mentality. Consequently, the olive tree justly signifies peace, wisdom and values, hence being one of the main income sources for Greek families.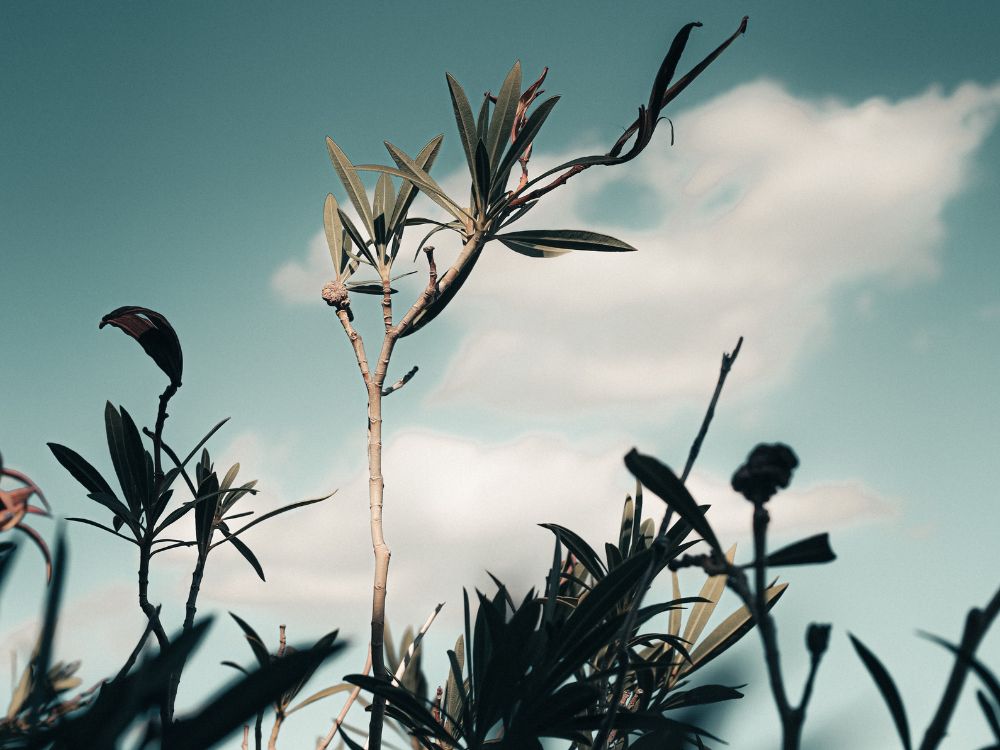 Olive Trees in Greece
With more than 120 million olive trees all over Greece, the country exports approximately 120 tons of table olives and a total of 52.7 tons of olive oil per year. However, there are questions that still need to be answered; are all olives the same? The answer is certainly not! There are recognizably more than 100 different olive varieties cultivated in Greece - and each one exceptionally unique with distinguished organoleptic characteristics and health properties. ! Except for the most renowned which is "Koroneiki" variety, there is a impressive range of olive varieties, i.e. "Lianolia" in Corfu, "Prevezana" in Preveza, "Tsounati" in Crete, "Chondroelia" in Chalkidike, etc. Golden or light green, fruity or bitter, there is no doubt that olive oil plays a major role in everyday nutrition in every single corner of Greece including Corfu!
Olive oil in Corfu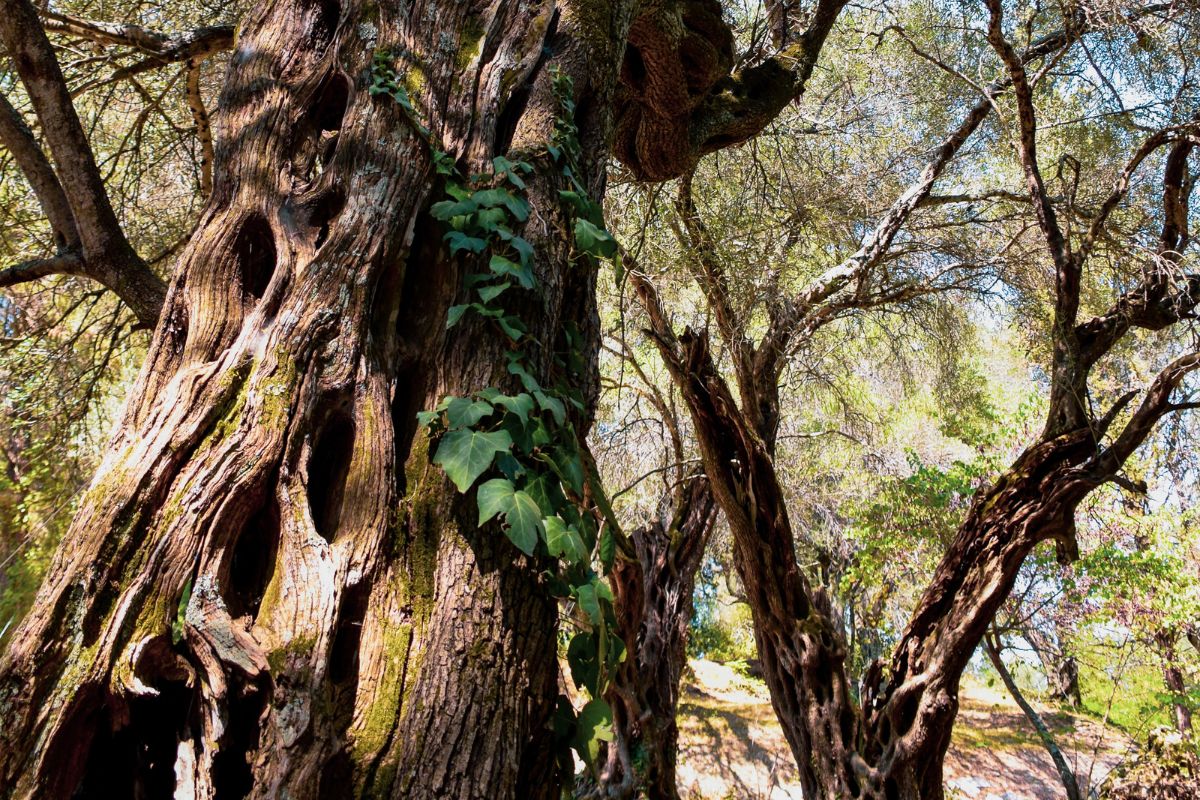 Olive Trees in Corfu
With more than 4 million olive trees, Corfu has been one of the main producers all over Greece, although 65% of the majority of produce derives from Peloponesse and Crete. However, it isn't only the number of Corfiot olive trees which is that significant; it is the history, it is the families of the olive producers, it is the olive variety itself. Take a look at this beautiful history of Corfiot olive groves and get to know the Corfu olive oil, renowned for its healing properties.
The history of Corfiot olive oil
Legend has it that the first written reference to the olive trees in Corfu was made in Odyssey, the renowned Homer's epic poems. However, it was until the Roman occupation, when the production of the olive oil began and flourished since the Romans deemed the olive oil in Corfu as one of the best across the Roman Empire.
Under the Venetian occupation, not only did Corfu itself thrived, but so did the cultivation of olive trees and thus the production of olive oil. In 1623, it was the Venetian Senate which issued a decree, according to which all new and old inhabitants of Corfu, Kefallinia, Ithaca, Zakynthos, Crete as well as Dalmatia and Albania had been obliged to cultivate olive trees within only 2 years. Indeed, residents were also forced to graft and center the wild olives and, consequently, turn them into olive trees which will generate edible olives and local olive oil.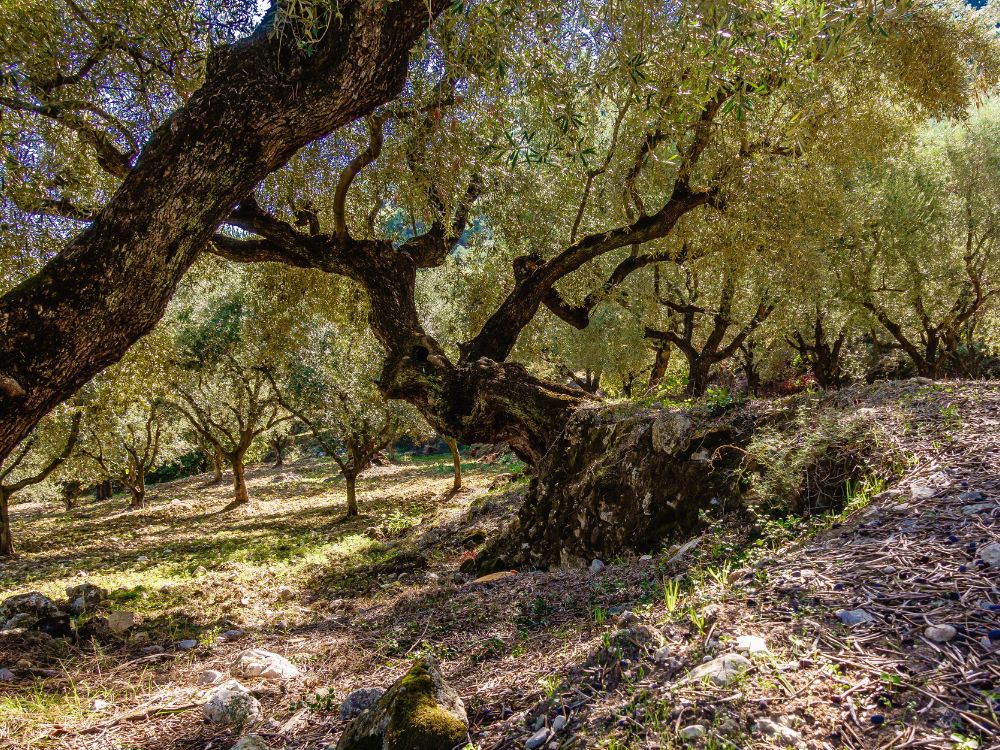 In the 18th century, the monoculture of olives prevailed in Corfu, which was in line with the interests of Venice, as throughout the 18th century Corfu was the main supplier of olive oil to the Most Serene Republic. The Republic allowed the export of olive oil only to Venice. For most of the 20th century, the island of Corfu was an area, which was dependent on the primary sector and the economy of Corfu was mainly oriented towards the cultivation of olives, which resulted in the absorption of most of the labour force and the commercial capital of the villages and the city.

Nowadays, Corfu is full of vast olive groves, with over 4 million trees, many of which are over 400 years old, covering about 60% of the island! Grey-green hills stretch from the coast of the island to its highest peak, the Pantocrator. Almost all are covered with olive trees, which are tall, multi-branched, intertwined with each other without any arrangement, as if they sprouted alone and were left to their own fate. Corfu's is home to a unique variety of Olive Oil, the unique variety of Lianolia, famed for its unique health benefits.
The health benefits of Lianolia variety
The Corfu olive tree (Olea europaea var. craneorpha) is grown on the island of the same name, Epirus and the rest of the Ionian Islands. It is a variety of olive that the Venetians brought to the region and is also known as Korfolia, Prevezana, Striftolia. It is a small-fruited variety, relatively resistant to cold, demanding on moisture (it thrives in areas of high rainfall and high atmospheric humidity) whereas it is sensitive to blight. It grows even in stony soils and is characterized by its lively vegetation, great height and huge trunks.
Organoleptically, it has a fruity and aromatic character in which, depending on the harvest time of the variety, the aromas of cherry blossoms and cinnamon wood prevail. Its spiciness is intense, while its bitterness is of medium intensity. It is to be noted that this particular variety of Corfiot Lianolia has a high content in polyphenols which are beneficial compounds for our organisms. Studies have shown that polyphenols may tackle cardiac problems and mitigate the effects of Alzheimer.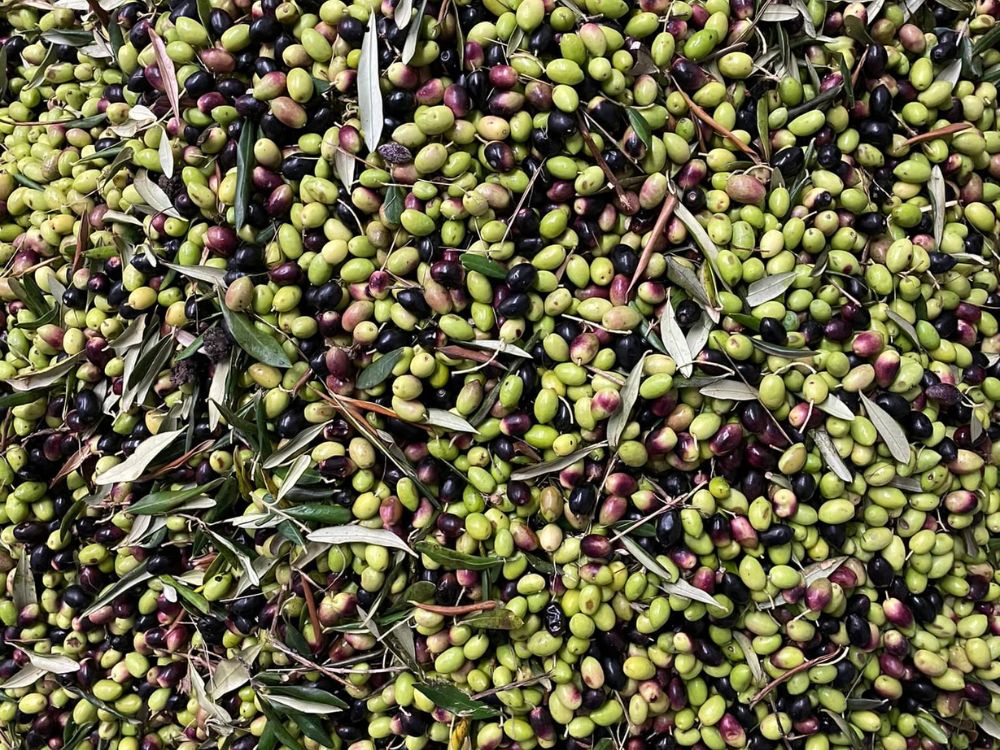 Corfiot Variety
Corfu Olive Tours- Taste the amazing olive oil by booking your tour today
Your holidays in Corfu will not be complete without savoring the flavors of Corfu's olive oil! If you are keen on discovering Corfiot nature, then a tour in the olive groves of Corfu, accompanied by olive oil tasting, seems like a perfect choice!
If you are wondering ''what is the best place to taste Corfu Olive Oil?'' here is no better place to discover it than the Governor's Olive Mill, a family-owned 15th century olive mill, where you can immerse yourself in the amazing world of Corfiot olive oil. Seize the opportunity to taste this excellent extra virgin olive oil, whose quality has won countless awards on a global scale. Meet the Dafnis family, the makers of this local "liquid gold," learn about the intriguing 1,000-year history of Corfu's olive oil, and enjoy a guided tour across the Olive Mill which dates back to the 15th century. There, you will walk through the manufacture of olive oil step by step. Partake in a fascinating olive oil tasting experience while enjoying Greek specialties like feta cheese, tomatoes, and bread, and join an interactive session to learn how to distinguish between the many kinds of olive oil."
You can either opt for a private tour to the Governor Olive Mill, or you can choose a guided small group olive oil tour if you feel that you want to share this experience with other olive-oil lovers! If you are short on time, you can also add a stop at "The Olive House" in Corfu Town during your Corfu Town walking tour which will fascinate even the most demanding olive-oil enthusiasts!
And if you are enjoying a private tour to the north west of the island, then you should not miss the chance to stop at Enotis Museum; the Konstantis family will welcome you and let you know everything you wish about the olive oil tradition and culture in Corfu. Seize the opportunity to taste their artisanal olive oil and learn from from the best everything that has to do with the local olive-oil production.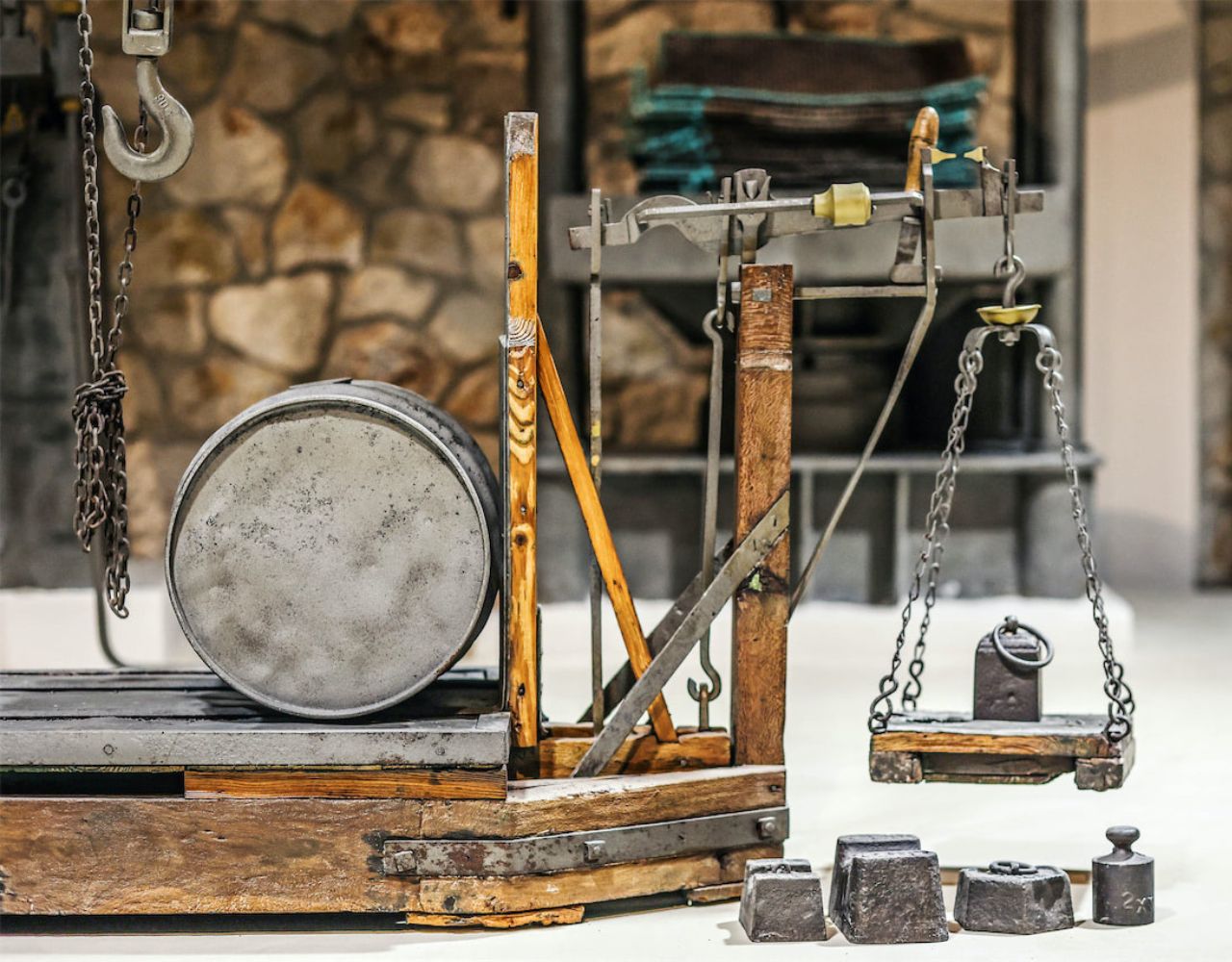 Olive Oil Museum in Corfu, photo credits: https://enotis.gr/