4+1 ideas for your bachelor(ette) getaway in Corfu
The last days of your single life are about to end, and… you should celebrate it properly! Say goodbye to your bachelorhood era by having the ultimate bachelor(ette) experience in Corfu. Whether you are fond of sharing relaxing moments with your friends by the sea, or you are keen on having fun at a nightclub in Corfu, this article will definitely help you get inspired. Plan your bachelor & bachelorette party in Corfu and bind the singlehood once and for all with a once-in-a-lifetime closure party!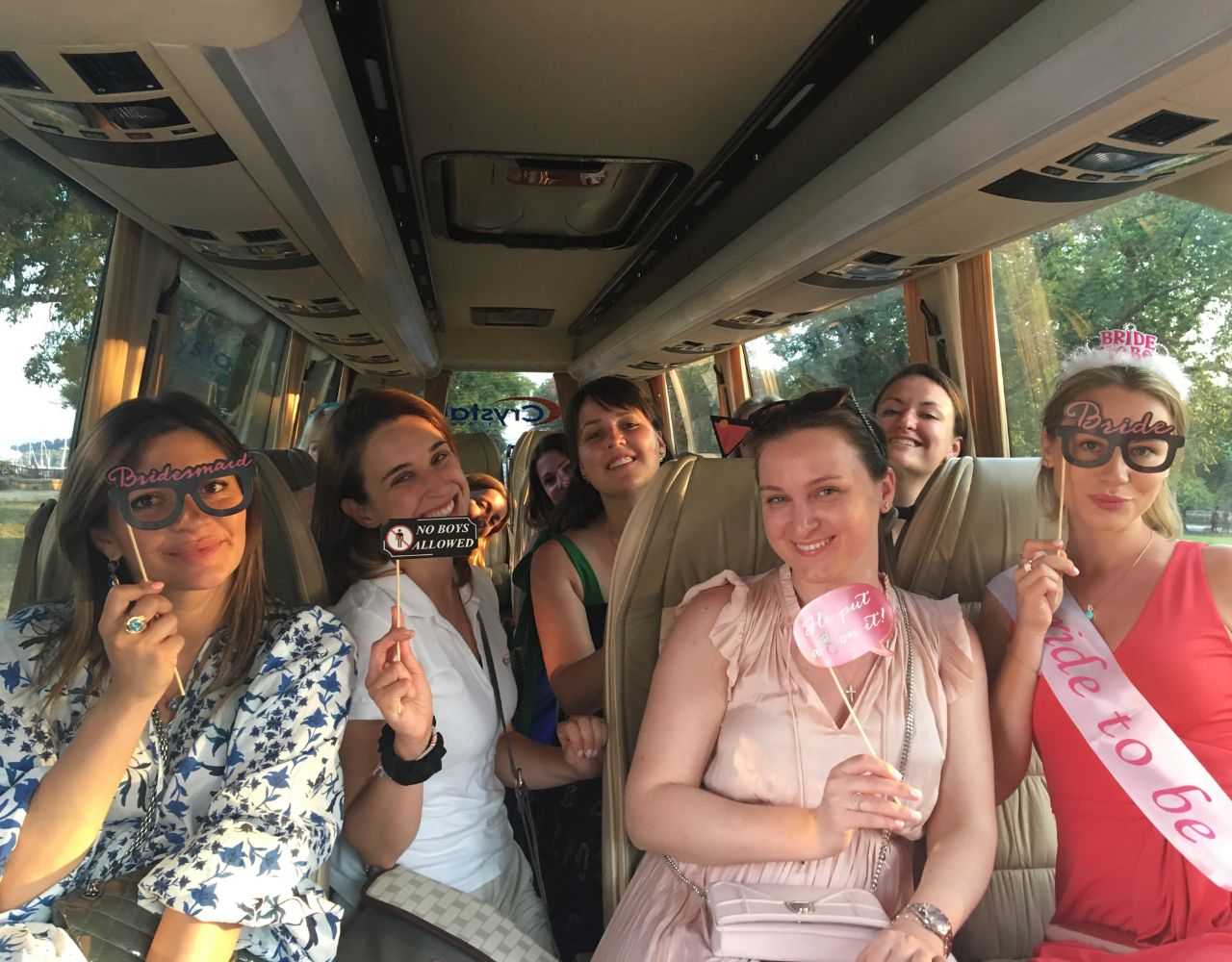 Bachelorette Party in Corfu | © Blue Tours
Celebrate your bachelor in Corfu with a gastronomic journey
Are you and your buddies food lovers? Then, all you need for your bachelor(ette) is a "journey" through Corfiot gastronomy. Corfu is indeed renowned for its local delicacies which are nowhere else to be found! Hence, what's more fun than trying Corfu's delicious food?
Get to know Corfiot cuisine by planning a food & walking tour in Corfu Old Town; begin your bachelor(ette) party with the typical breakfast of Corfu; a traditional Greek pie and a glass of the local, yet well-known ginger beer. Alternatively, you can opt for savouring a luscious brunch while enjoying the scintillating ambience of Corfu's daytime life.
Continue your bachelor food tour with a bit of tasting; taste Corfu's artisanal products such as liqueurs and delights, as well as the well-liked dairy products of Epirus. And of course, this food-specialised bachelor party needs its finale; have fun in one of the traditional taverns of Corfu! Take pleasure in the traditional food of Corfu and let yourself relax with some of the vaunted Greek beverages such as tsipouro and ouzo. There is no doubt that you will have the time of your (bachelor) life.
However, there is always the option to celebrate your bachelor party by creating your own food. Thus, why don't you opt for having a cooking class? The answer is absolutely yes! Gather your friends and have with them an inspiring, yet full of entertainment cooking class in the Corfiot countryside. Prepare your own meals under the guidance of your specialised instructor, and create unique moments in this bachelor party. Do not hesitate to add a bit of wine tasting tour or olive oil tasting tour in this food-driven bachelor party - it will be the finishing touch to the perfection of your bachelor.
Bachelor beach hopping party
Well, Corfu's indeed a paradise when it comes to its coasts and beaches. Therefore, if you are a sea-lover and you wish to throw a bachelor party by the sea, then a Corfu beach bachelor tour is certainly your thing. Hop on your private, comfortable van and get ready to discover popular or secluded beaches along the shoreline of Corfu. Sand or pebbles, cosmopolitan or isolated coasts, prepare to chase the waves of the Ionian Sea.
Begin your Corfu beach bachelor tour in Paleokastritsa; its mesmerising rocky landscape with its tranquil, crystal-clear waters will leave you speechless. In this place, we definitely recommend you having a boat trip to the stranded caves of Paleokastritsa and swimming in the blue-eyed, transparent waters. Alternatively, you can choose to spend time on Palaiokastritsa beach or visit the hilltop historical sights such as the 13th Byzantine Monastery, or Angelokastro while admiring the striking views of the fairy-tale scenery.
It's time for drinks! Having left Paleokastritsa with a bittersweet taste, or a promise that you will revisit Paleokastritsa with your future media naranja (soulmate in Spanish), hop on your comfy vehicle and visit Glyfada beach. This cosmopolitan coast has everything you need for the perfect bachelor party; music, drinks and sunbeds… and no worries since we have everything pre-organised! Just let us know your preferences and we will turn your bachelor dreams into reality.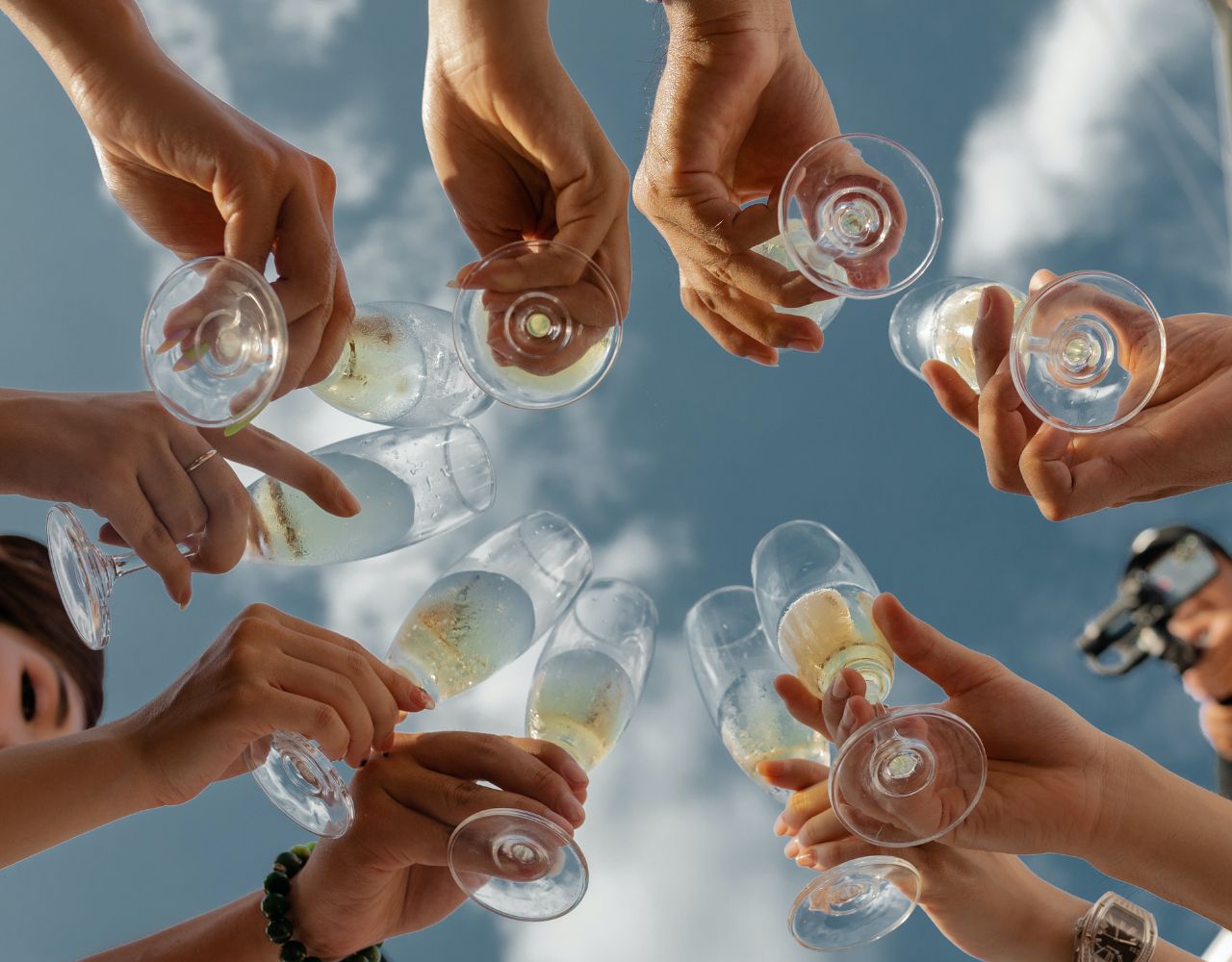 Have an adventurous bachelor with Jeep Safari

This bachelor party is destined for adventurous souls; a Jeep Safari bachelor(ette) in the Corfiot countryside will be for sure engraved in your memories back to your singlehood. Hence, no time to waste - clamber inside your jeep and get ready for an exciting trip!
Experience the freedom and thrill of driving a 4x4 jeep through Corfu's countryside - your first stop will be the hidden lake of "Kavourolimni" (meaning: "Crab Lake"), where you can take delight in astonishing views from this nature's miracle. Drive through the vast olive groves, while crossing the sinuous, yet exciting coastline of Corfu. It is not without doubt that this bachelor jeep safari party will unmask the "escapade" which is hidden in you!
Grab the chance to discover the unspoiled Corfiot nature, while passing by the famous spot of "Kalami", where the White House of Durrells is to be located. After a quick stop in Kalami, visit the quaint village of Lakones, which is justifiably known among the locals as the "Balcony of the Gods" and pledges to offer entrancing views towards the Ionian Sea. Marvel at their distinctive architecture and genuine character while taking in the fantastic, stunning mountain views.
Head towards the well-known village of Afionas which hosts the famous twin beach of Porto Timoni. Of course, a bachelor party should always contain good food and drinks; enjoy a great traditional lunch along with some refreshing drinks in the traditional village of Afionas, and finish your day by visiting Cape Drastis: the wonderful rocky formation surrounded by pristine waters of the Ionian Sea! Please, remember that this jeep safari bachelor(ette) is not for the lily-livered; on the contrary, it is for those who seek adventure and entertainment in every minute of their days.
Become the Queen/King of Corfu's nightlife
Well, there is no better way of celebrating your bachelor party in Corfu than conquering the dance floor of the night clubs. Corfu has a vibrant nightlife - that is for sure. Hence, seize the opportunity to enjoy your bachelor(ette) party until the first morning hours in one of the nightclubs of Corfu.
Besides, partying and drinking is a prerequisite for anyone who wants to have a proper farewell to his/her singlehood. With a plethora of places for dancing in Corfu, you may choose between bars in Corfu Old Town or clubs which are located in the wider region. Additionally, you may grab the chance of throwing a party in one of the beach bars of Corfu, i.e. in Paleokastritsa, Glyfada, Chalikounas, Marathias, etc. Whether you are fond of having a chilling drink (or drinks) in a pool, bachelor party, or you aim to shake it in the rhythms of the night, we reassure you that Corfu's nightlife will not disappoint you.
Customize your bachelor(ette) party
And in case all the above options do not meet your expectations, no worries - we got you! Send us an inquiry and we will have everything planned for you so as to offer you the best bachelor party in Corfu. Whether you seek for an adventurous bachelor party, a bachelor by the sea, or a bachelor with lots of dancing, we can help you organize it - contact us to arrange a custom bachelor party in Corfu based on your preferences. Of course, add your "bachelor package" and it will include everything you may wish; drinks, decorations, accessories and props so as to create the perfect atmosphere for the best bachelor(ette) party in Corfu.