Corfu Private Tours, the best way to discover Corfu!
So this summer you finally reached the decision to visit Corfu; the "Grand Lady" of the mesmerizing Ionian Sea. Whether you are staying in Corfu for a few days or you are just passing by with a Corfu shore excursion, the question still remains; "Should I join a private tour?" - the answer is absolutely yes! Grab the chance and experience the genuine vibes of Corfu with our Blue Tours Corfu Private Tours - at the end of the day you will be rewarded.
And if you are wondering what the best private tour in Corfu is, no worries - we have all figured it out. That is why we provide you with different tour options, all accompanied with our team's professionalism combined with our personal approach and tailor made itineraries. Hence, if you are keen on discovering the hidden historical gems of Corfu Old Town, or you are fond of "gastronomic experiments", or you just need to repose and recharge your batteries by the Ionian Sea, we are here for you! Discover our 5+1 Corfu Private Tours and get reassured that every tour you choose is undoubtedly one of the best private tours of Corfu.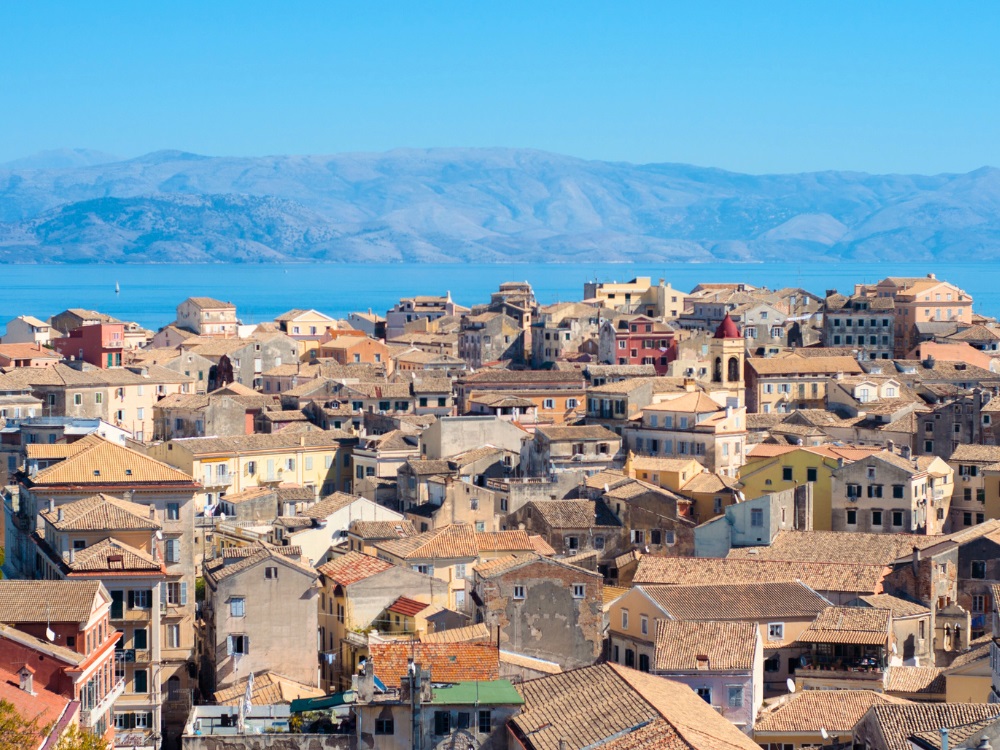 Paleokastritsa and Corfu Old Town Private Tour
The private tour in Paleokastritsa and Corfu Old Town is unarguably one of our highlights. There is no doubt that this private beach and city tour is destined for every liking since it combines both sea and city! Hop on your luxurious, private mini-bus and get ready to explore one of the most renowned beaches across the Mediterranean Sea. An 1.5-hour stay in Paleokastritsa will be certainly added to your "calendar" of once-in-a-lifetime experiences. Ascend towards the hilltop where you will find a Byzantine monastery dating back to the 13th century and enjoy stunning views towards the Ionian Sea. Alternatively, you can opt for a boat trip to the world-famous Paleokasritsa caves enjoying the blue lagoon to the fullest.
Of course, this private Paleokastritsa & Corfu Town tour wouldn't be the best if there wasn't a stop at the true jewel; Corfu Old Town. This living museum has been listed as a UNESCO World Heritage Site, therefore you should not omit the chance of visiting it! Wander around the narrow cobblestones and admire the architectural amalgam which witnesses 3 different eras; the Venetian, the French and the British. That is why it is highly suggested to have this private tour led by local expert guides; enjoy a plethora of historical information and gain the true insight of Corfu Old Town by your professional tour guide. Do not forget to grab some food on your way back, or enjoy your lunch in one of the city's local taverns.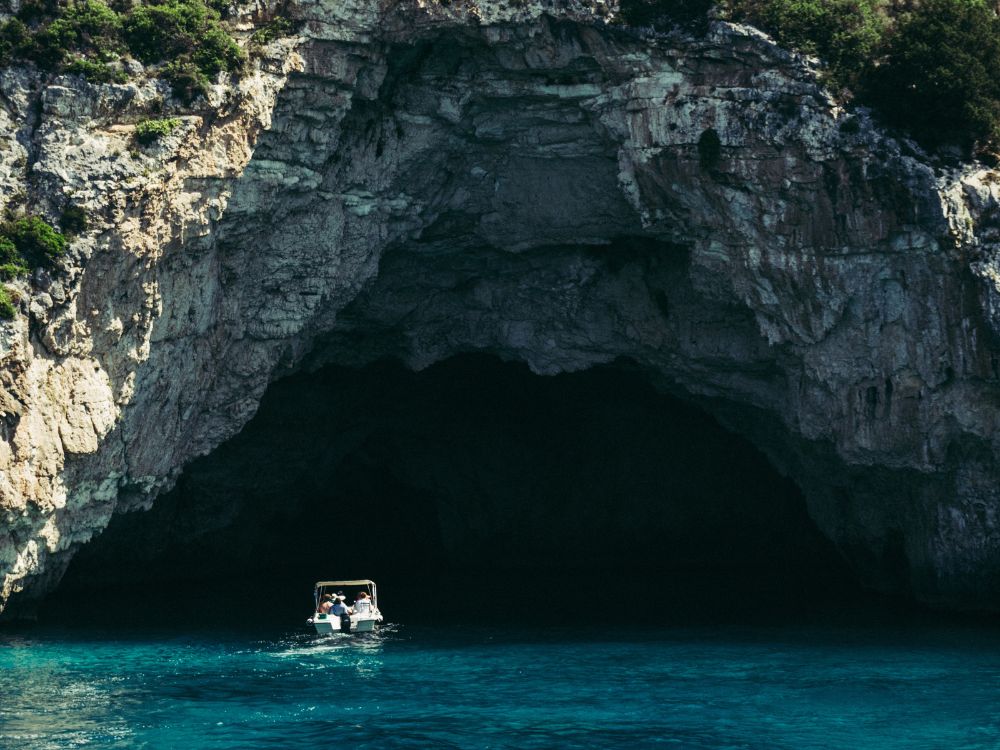 Governor and Corfu Old Town - Private Tour to the Olive Mill

It is not a rumor, indeed it is a fact; Corfu is known for its well-nigh countless olive groves, whereas it is thought to be the land to one of the oldest olive varieties. A simple Google search i.e. "How many olive trees are there in Corfu?" will confirm your queries. The answer is more than 4,000,000, with most of them being more than 1,000 years old!

Now that you are aware of all these facts, we totally recommend that you book an olive-oil tasting tour guided by the experts! Dafnis Family, the producer of one of the most qualitative olive oils across Europe, namely "The Governor", will provide you with all the necessary information. Enjoy a niche tour to the Olive Mill and simply take savor in the Corfiot olive oil which is known as Lianiela; rich in polyphenols and low in acidity, the Corfiot variety has been considered as the true medicine counteracting even heart diseases!
There is no need to say that a last stop in Corfu Old Town is optimal for your private tour. Your local tour guide will show you around, whereas they will provide you with every detail about Corfiot culture, historical facts, even Corfiot lifestyle tips. Stroll through the labyrinth of Corfu Old Town, take a glimpse of the traditionally hanging laundry, and take delight in refreshing, kumquat flavored ice cream while sitting on a bench in Spianada Square. This olive oil tasting private tour will only fulfill you with the best memories.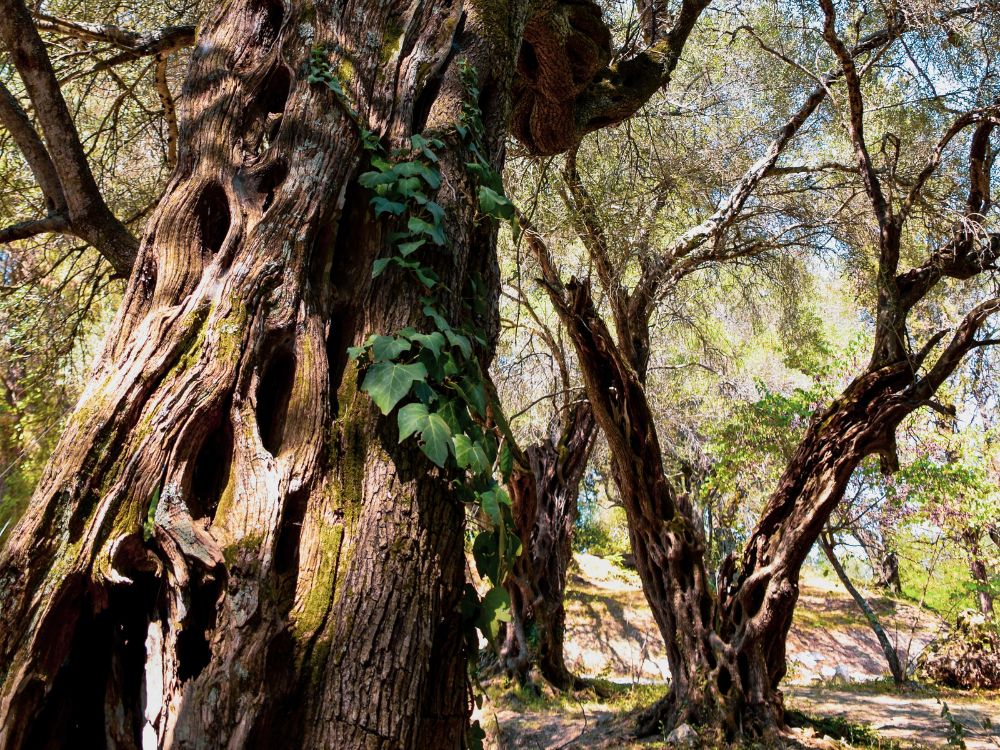 Corfu Beaches: Paleokastritsa & Glyfada

And here we are, presenting you our own personal favorite. This private beach tour is suitable for anyone who wishes to lay back whilst enjoying the best Corfu beaches. Not only will you get immediately into summer mode, but also you will have the chance to swim in 2 totally different sceneries! Go aboard your comfortable, private minivan and enjoy a ride through lavish, greenery landscapes towards Paleokastritsa and Glyfada beaches.
1st stop: Paleokastritsa. This rocky landscape scraped by the crystal-clear Ionian waters is one of the top places in Corfu. Your minivan will take you up to the peak where you will find the Monastery with its ecclesiastical museum and you will enjoy a 360° view towards the Ionian Sea. Alternatively, you can opt for a boat ride through the blue-eyed caves. Of course, there is always the option of swimming in Paleokastritsa beach; we cannot deny, though, that its waters are refreshingly cold.
2nd stop: Glyfada. In contrast with Paleokastritsa, Glyfada beach is quite long and all covered with golden sand. This private tour in Corfu beaches surely promises you one thing; relaxation. Whether on a sunbed, or swimming in the crystal, greenish waters, Glyfada beach is the optimal choice for couples and families with children.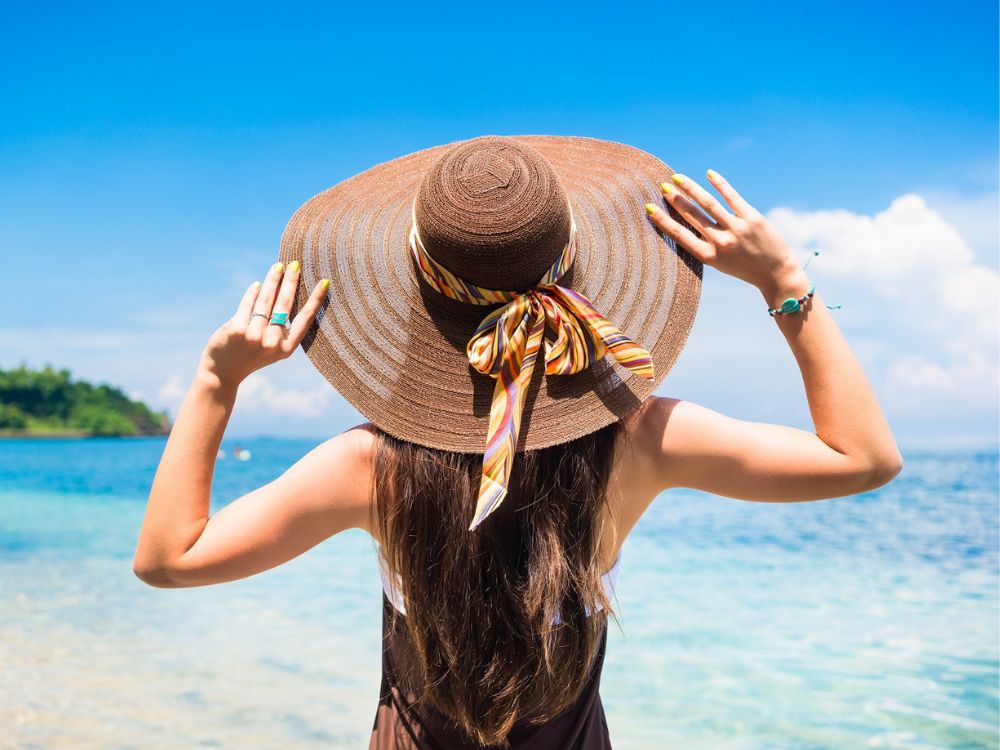 Private Durrells Tour

One of the most popular private tours is plausibly the Durrells Tour, especially if you have read the books or watched the homonym films; this doesn't mean that all of our visitors wouldn't enjoy it! The private Durrells tour is the perfect depiction of the typical countryside lifestyle in the 30s. Begin your private Durrells tour with a specialized tour in Corfu Town, where you will have the chance to see all the famous setting locations of Durrells. Wander around the maze-like alleys and recreate some of your favorite scenes of the popular ITV series!
Hop on your private, comfy vehicle and continue your private Corfu tour towards one of the most famous locations in Corfu; the White House in Kalami! This renowned place in Corfu used to be the holiday "shelter" for Lawrence Durrell and his wife Nancy. Take a minute to revive the genuine atmosphere of the vintage way of living, while enjoying a local beverage such as a ginger-beer at the beachfront restaurant. It is highly recommended to book this private tour with a professional tour guide so as to enjoy it at the fullest!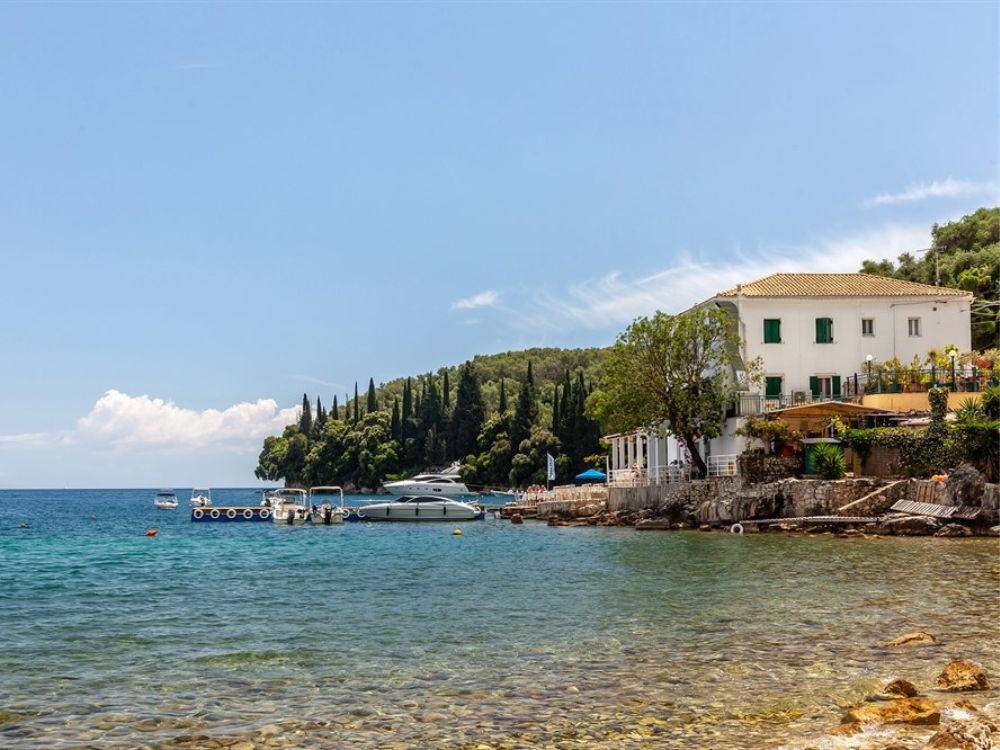 Private Food Walking Tour
Among the best Corfu private tours, there is always the option for crazy foodies, like us! This private food and walking tour is the best option for those who wish to combine gastronomy with sightseeing in Corfu Old Town. Meet your experienced tour guide outside the Old Fortress and begin one of the best private tours in Corfu among different flavors and tastes.
Kick off your day with a traditional Greek pie while staring at the Italianate buildings. Choose among a great variety of pies; from the typical cheese & spinach pie to vegan options with fresh herbs and vegetables. Continue your private food tour with a stop to taste some of the local delicacies such as kumquat delights and local dairy products. And move into the highlight of the day - a traditional tavern where you can savour Greek starters, known as "mezes", and enjoy some local recipes such as "pastitsada" and "sofrito". No better way to end this food and walking Corfu tour than a refreshing gelato in more than 30 flavors!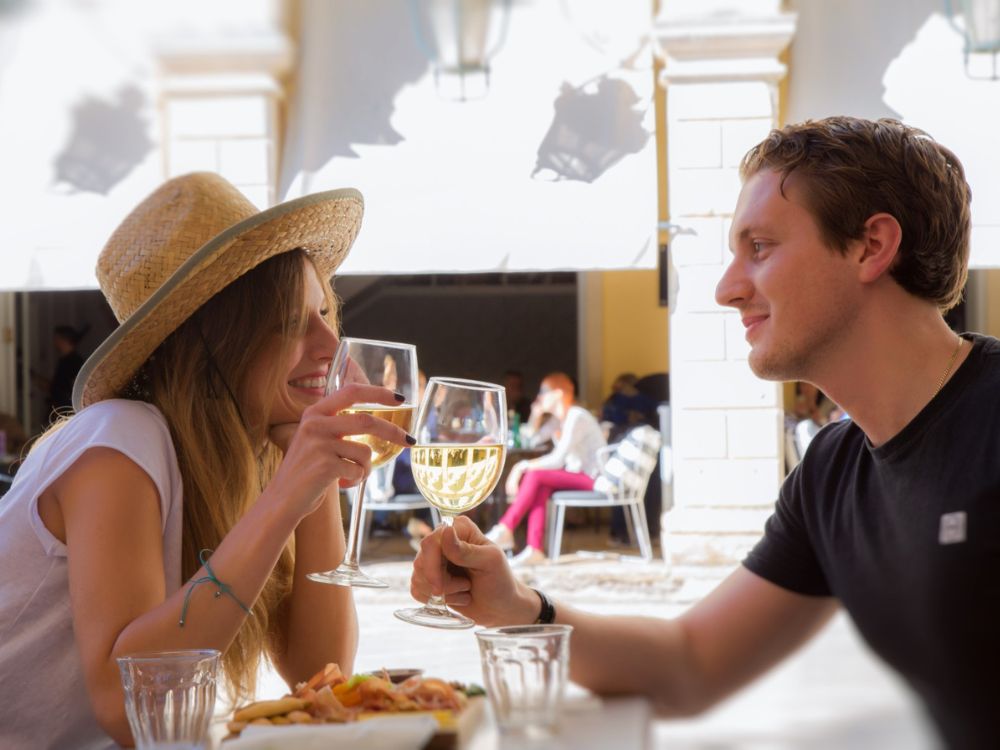 Food Walking Private Tour | © Blue Tours
Custom Tour
Since we take care of your needs during your vacation in Corfu, we can always arrange a fully customizable tour - just send us an inquiry! Let us know your wishes when it comes to your private tour in Corfu, and we will have everything fixed for you. There is no need to worry since we can provide you with tailor-made solutions accompanied by our true professionalism and with all the essential conveniences. Your holidays in Corfu are in great hands!
Still second thoughts?
Here are 7+1 reasons why Blue Tours is your best partner when it comes to having the best private tour in Corfu. Blue Tours is ranked No1 on TripAdvisor, in the categories: Corfu Transportation, Tours and Private Tours. Blue Tours is a small company which focuses on providing you with personalized service; from the moment you book your private tour online until the very second you embark on your cruise ship, we will be here for you. With 99% positive reviews in TripAdvisor, here are the 10 reasons that will ensure a safe and pleasant private tour with Blue Tours;
- Ranked No1 in Corfu Private Tours on Trip Advisor with 99% 5 star reviews
- Award-winning company (''Tour Company of the Ionian Islands in 2019 and Silver Travel Experience Award'' in the 2020 Greek Tourism Awards 2020)
- Small, local tour company with local expertise
- Modern, air-conditioned vehicles
- Professional, English-speaking guides (other languages can be provided on request)
- Online easy booking

- Tailor-made tour itineraries
- Free cancellation up to 72 hours before your tour
Check out all our Corfu Private Tours or contact us so that we can discuss all your future plans!