How to spend 3 amazing days in Corfu
Planning to visit Corfu but you only have 3 days available on the island? No worries - with this 3-day itinerary in Corfu, you will have the most amazing 72 hours in your Corfu vacation. Check our suggestions on how to spend 3 perfect days in Corfu by exploring its highlights and we are 100% that they will not disappoint you!
Day 1

Despite the fact that Corfu is quite fabled for its Venetian Old Town, this island is a true gem when it comes to its Greek, traditional villages. Quaint architecture, stranded locations upon the hills, sinuous roads through the mountains are only some of the characteristics of the Corfiot traditional villages. Hence, why not spend a day exploring the Corfiot countryside and its well-kept secrets?
Kick off your first day in Corfu by discovering its true natural beauty; begin your tour in the villages of Corfu by embarking your comfortable vehicle and get astonished by the enchanting combination of green landscapes and stone-built forsaken houses in #day1inCorfu. Within just 1 day in Corfu, you will probably have visited enough of Corfu's authentic, rustic character! Either choose one of our suggestions including the Grand Island Tour, or send us an inquiry and we customize your tour to villages of Corfu as you wish.
On a village-tour day, you should not definitely omit visiting Lakones, the well-known village with the enthralling views towards the Ionian Sea. The colourful village is built upon a slope, from which you can marvel at the surrounding mountainous scenery. Moving on, if you are fond of castles and fortresses, then you should absolutely visit "Angelokastro" in the nearby area - this fortification dates back to the 13th century and it will leave you speechless not only because it is a majestic views, but also thanks to its hidden cave which is actually a chapel.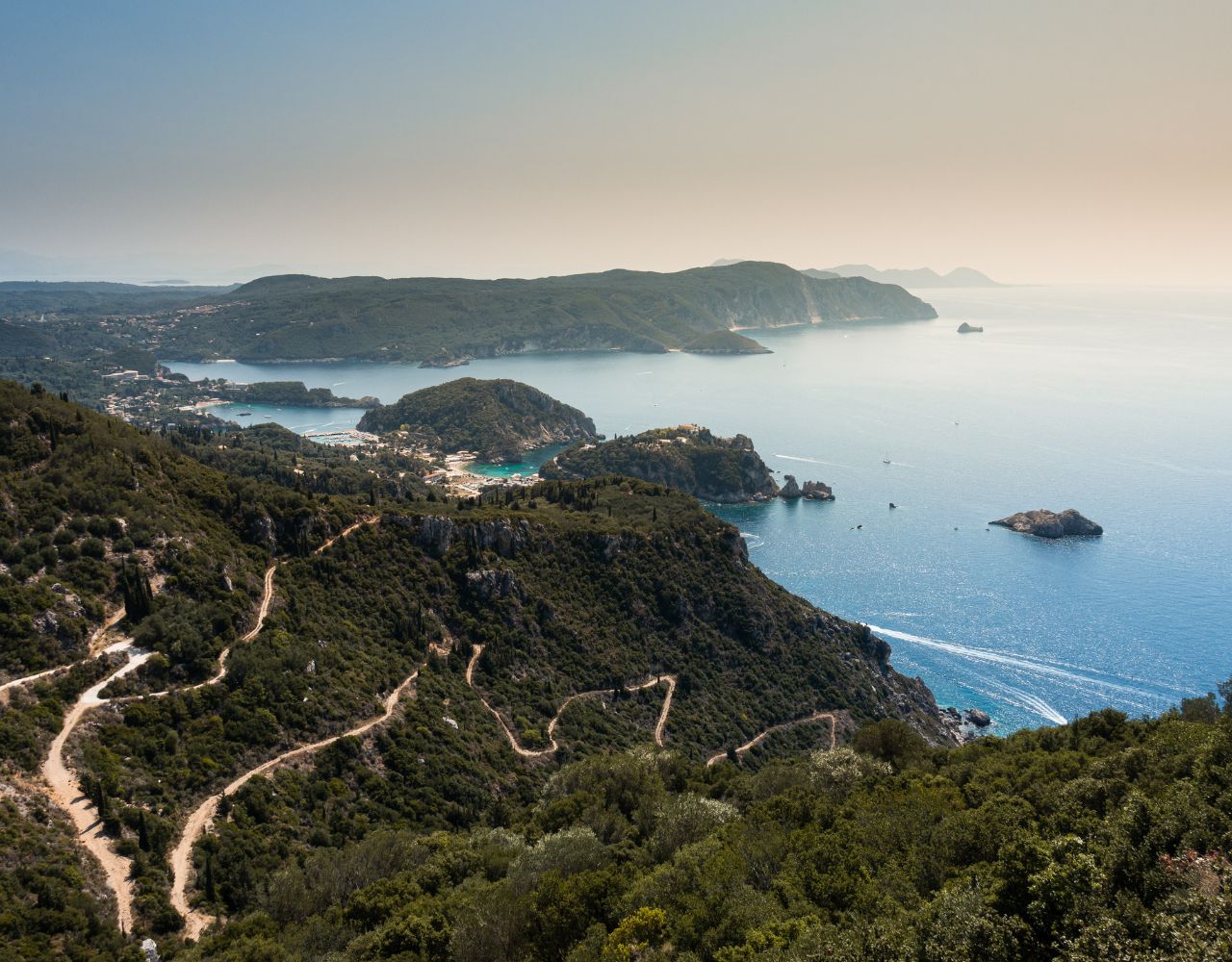 In addition, if you are a sunset-lover, then you should definitely visit Kaizer's throne. Kaizer's Throne is one of the most famous outlooks all over Corfu, whilst it is really admirable during the golden hour. If you are in the nearby area, Kaizer's throne is absolutely a worth-visiting place, especially at sunset.
On a village day-tour, our recommendations also include Danilia Village, well-known as "Bouas Village" among the locals; this thematic, living museum is also known as a filming location for the famous Durrells series. Furthermore, if you opt to visit an abandoned village which resembles a "ghost town", then Old Perithia constitutes an option! Nestled on the slopes of Mount Pantokrator, Old Perithia in Corfu dates back to the 13th century, whilst during the 60s the last inhabitants decided to relocate. Today, Old Perithia houses 130 abandoned houses, some of them literally being in ruins.Furthermore, you may also visit the unspoilt, charming village of Sokraki. Take the "hairpin" roads and head towards a Lilliputian village situated upon mountainous foothills; Sokraki promises you cute wood houses, cobbled streets and a traditional "kafeneio" with Greek mezedes.
Together with the exploration of the villages, you can always opt for an olive oil tasting tour or a wine tasting tour in the Corfiot countryside, during which you will have the chance to discover genuine delights of Corfu such as its polyphenolic olive oil which derives from the rare variety known as "Lianiolia", or its exceptional 3 wine varieties "Kakotrigis", "Petrokoritho" and "Skopelitis". Book your tasting tours in Corfu and have the perfect 3 days in the Countess of Ionian Islands.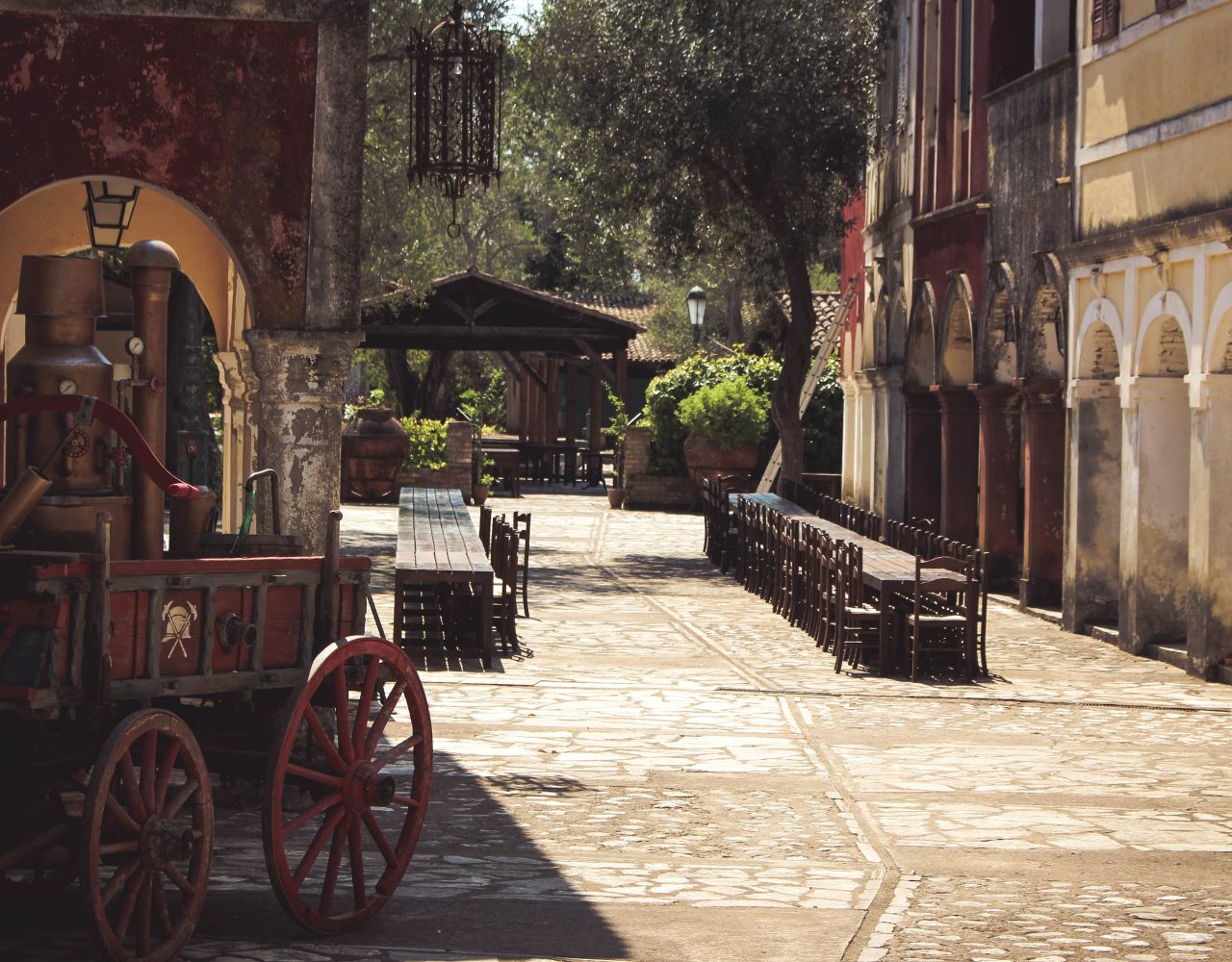 This village-hopping tour on the first day of Corfu definitely includes Kassiopi & Kouloura on the northeast side of Corfu. Kassiopi is a renowned fisherman's village across Corfu, whereas the Holy Monastery of Panayia Kassopitra and the Byzantine Castle of Kassiopi with a history of 1,400 years are to be found. Complete #day1inCorfu by stopping at Kouloura - the closest spot to the Albanian coastline where you can take delight in breathtaking views across the Ionian Sea. Either you select one of our tours, or you request a tailor-made village tour in Corfu, Corfu is an island with limitless options which will never disappoint you!
Either you select one of our tours, or you request a tailor-made village tour in Corfu, Corfu is an island with limitless options which will never disappoint you!
Day 2
Corfu has everything you wish for when it comes to beaches; from long sandy beaches to stranded inlets with pebbles, get ready for #day2inCorfu with an exhilarating beach hopping. Either you want to spend exclusively a full-day tour in Corfu beaches, or you wish to combine a half-day tour in Corfu beaches with a bit of sightseeing or village tour, the options are limitless.
Hop on your comfortable vehicle and begin your second day in Corfu, first and foremost, with a visit to Paleokastritsa - this time you explore its well-known blue caves. Opt for a private or a shared boat trip to the famous 4 caves of Paleokastritsa, where Odysseus meets Nausicaa for the first time according to the myth. Do not forget to bring your swimsuit when diving from the boat; it will definitely be a once-in-lifetime-experience, whilst you can always have a private boat trip to the secluded beaches such as Stelari, Chomoi and Paradeisos. Yet, if you are not fond of having a boat trip to the caves, Paleokastritsa has many voes with some of them being cosmopolitan like the well-known "La Grotta", and some of them being more peaceful such as Alypa beach, Agios Petros, Agia Triada, Ambelaki beach, etc.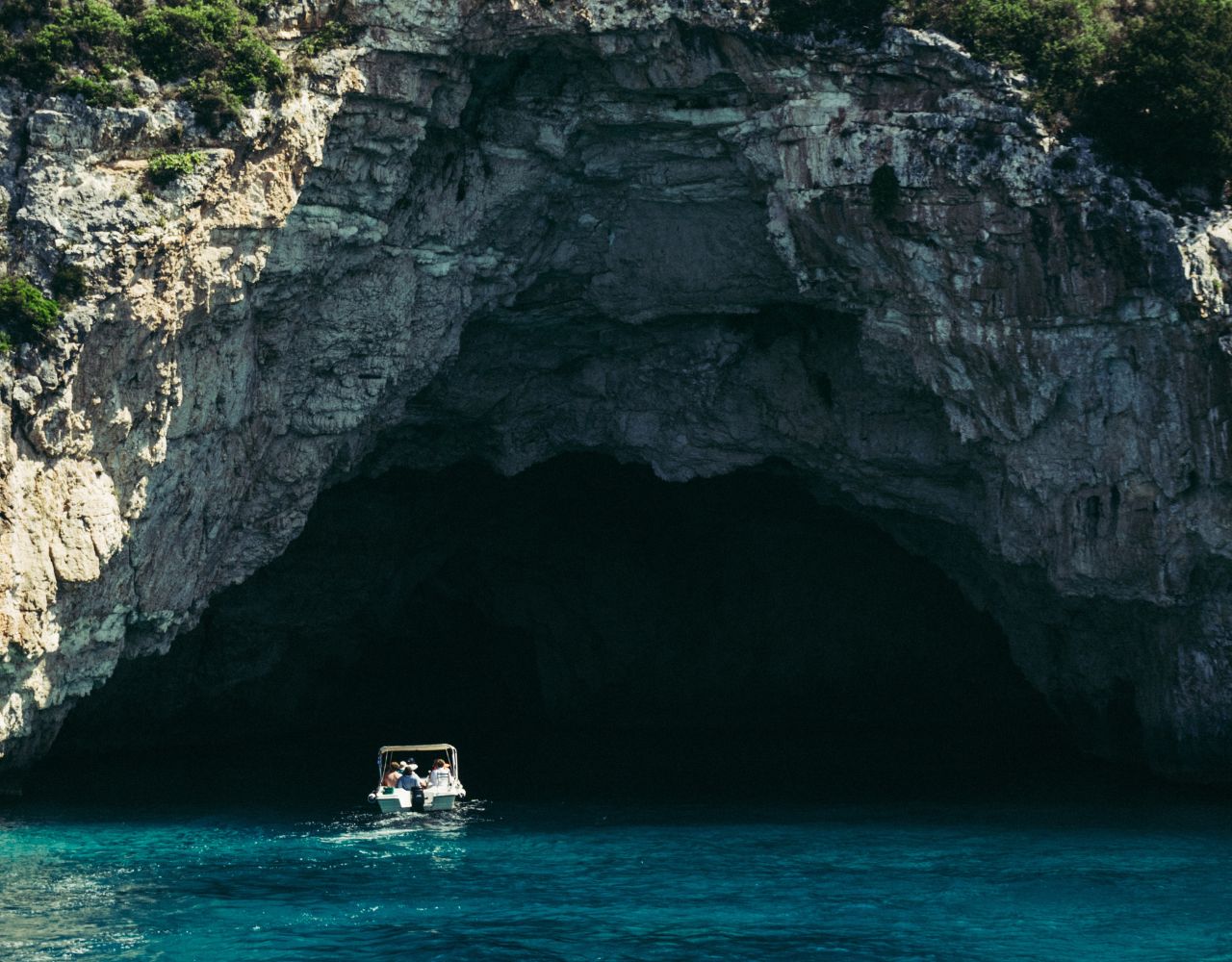 "Hop" to the next beach, Liapades with its crystal-clear waters and its white pebbles. If you are keen on exploring hidden beaches, then you should definitely go a bit of hiking and arrive at Rovinia beach - it is rumoured that Rovinia beach has the coldest waters in Corfu! For those who feel more adventurous, there is a walking path on the hill along the coastline of Rovinia, which leads to a hidden cave also known as "Trypa tou Ha" (meaning: "The hole of Ha"). Apart from Rovinia, in the nearby area there is also a "Limni Beach" where 2 beaches are connected to the mainland, thus creating a beautiful oasis.

Having said that, Corfu also has family-friendly options; spend your 2nd day in Corfu by exploring the coastline which extends along the southwest part of the island on the foothills of Pelekas Village and Kaiser's Throne. Glyfada, Kontogialos, Agios Gordios, etc, are long, sandy beaches, ideal both for couples and friends' groups as well as families with children. In addition, Corfu is fabled for its wild landscapes with endless coasts and no horizon; if you are into these kinds of beaches, then the sea-lake of Chalikounas is definitely one of your must-see options. Being listed as "Natura 2000", this "unearthly" scenery which resembles a desert, Chalikounas is also a favourite destination for those who love extreme sports such as kite-surfing.
Your #day2inCorfu will not come to its end if you have not visited one of the top beaches of Corfu; Porto Timoni near Afionas Village. If you had to name one true hidden gem in Corfu, then this would be Porto Timoni. The Ionian and Adriatic Sea meet in a fascinating place behind the mountain; take a breath and follow the 30-minutes hiking path in order to reach this paradise on Earth. However, this place is not suitable for anyone; be prepared for a difficult, rocky road and ensure that you can make it through before reaching ascending/descending this "tricky" path.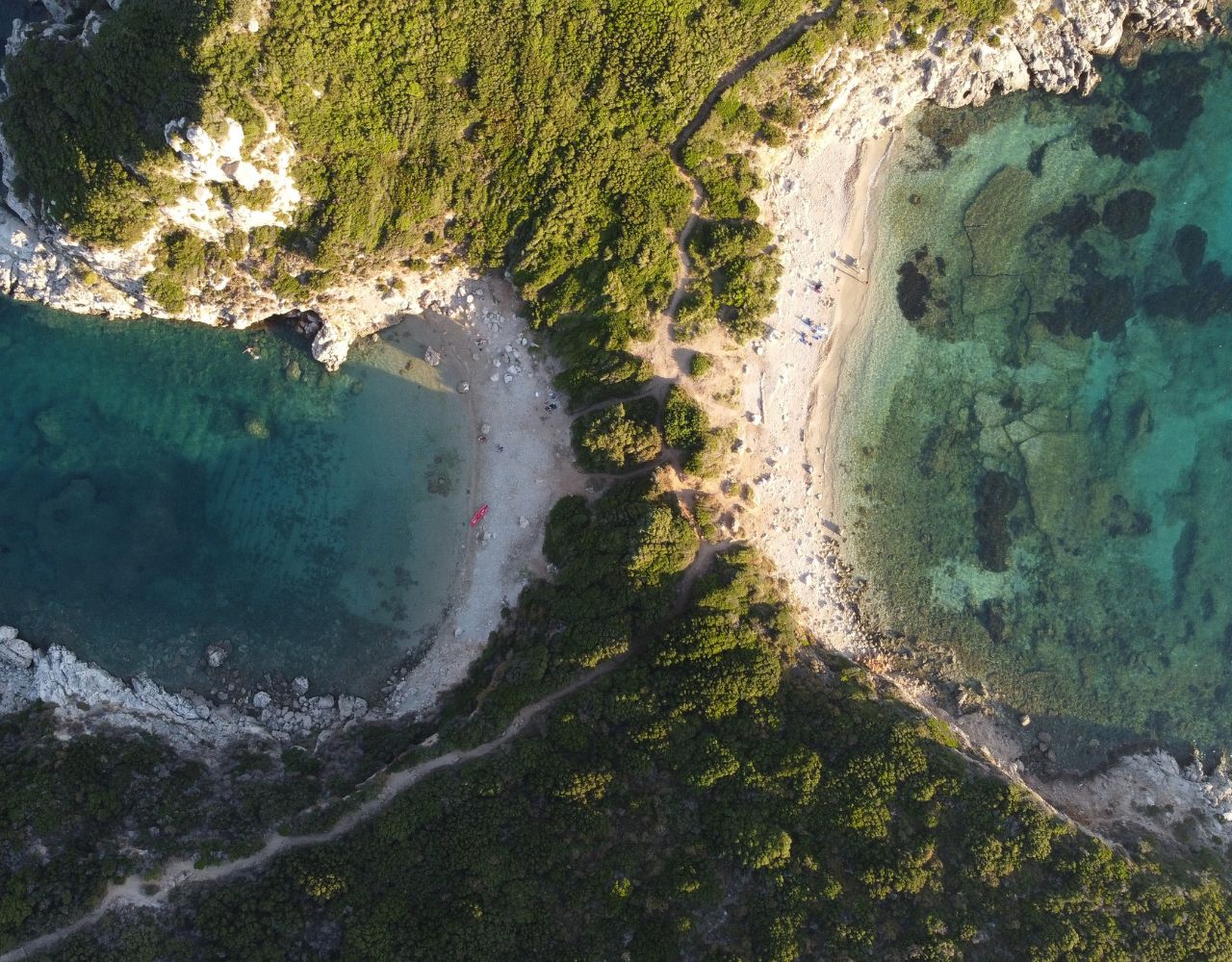 Hence, whether you are fond of adventure, or you wish to repose by the sea, Corfu has it all! Your 2nd day in Corfu will be absolutely engraved in your memories; make sure that you decide in advance since Corfu is a large island… and unfortunately 24 hours are not enough to visit them all. Hence, choose wisely, or send us an email so as to organise the perfect beach day in Corfu for you!

Day 3
Your last day in Corfu should be all about the true gem of the "Countess of Ionian Islands"; Corfu Old Town. Having been listed as a UNESCO World Heritage, this town illustrates the amalgam of Venetian, French and British history and culture, whereas it strongly retains its Greek, traditional vibes. Hence, the last 24 hours in Corfu should be certainly spent in the Old Town. How? Let's begin!
Kick off your day by opting for a food and walking tour in Corfu Town. Hence, we are pretty sure that a luscious Greek breakfast will boost your energy for a perfect #day3inCorfu. In this private or small group food & walking tour, you will have the chance to combine a bit of "culinary adventures" with sightseeing. Begin by visiting the imposing Old Fortress with its well-kept secrets; the church of St. George which dates back to 1840, the sailing club, the municipal library of Corfu, etc. And if you are feeling fit today, then you should ascend up to the top of the Fortress so as to take pleasure in amazing views towards the Ionian Sea.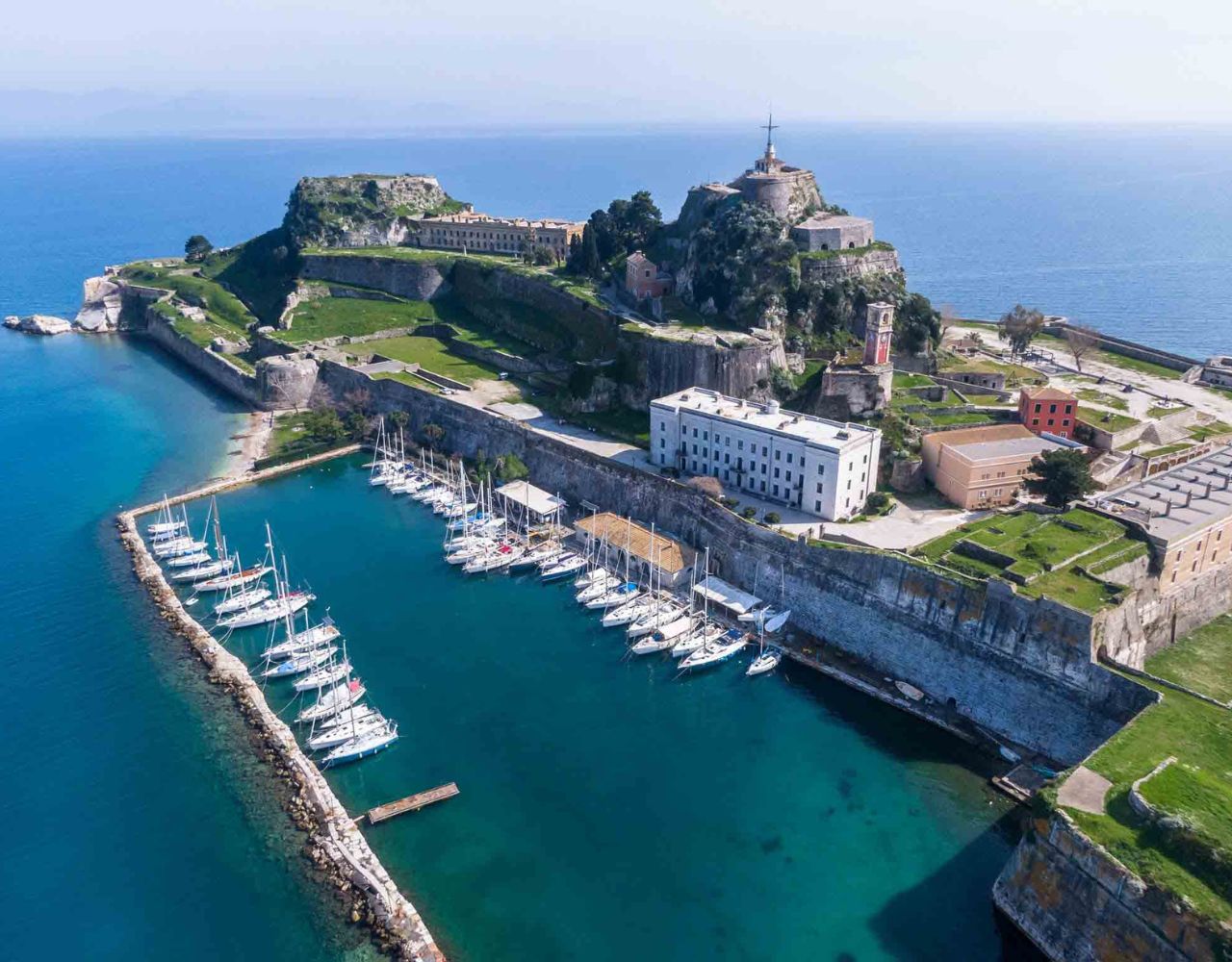 Having left the Old Fortress, you may spend some time wandering around the nearby top sights such as the Palace of St. Michael and St. George, the Garden of People, and the famous Boschetto, or Durrells' Garden - all of them operating as filming locations in the famous TV Durrells series. This guided tour will definitely complete your 3rd day in Corfu; stroll around the picturesque alleys of the Old Town, listen to the typical chit-chats in the Corfiot dialect and become a part of the vibrant local atmosphere. On your last day in Corfu, actually, you could also include a bit of museum sightseeing; the Museum of Asian Art, the Archaeological Museum of Corfu, "Casa Parlante" are some great options in Corfu Town.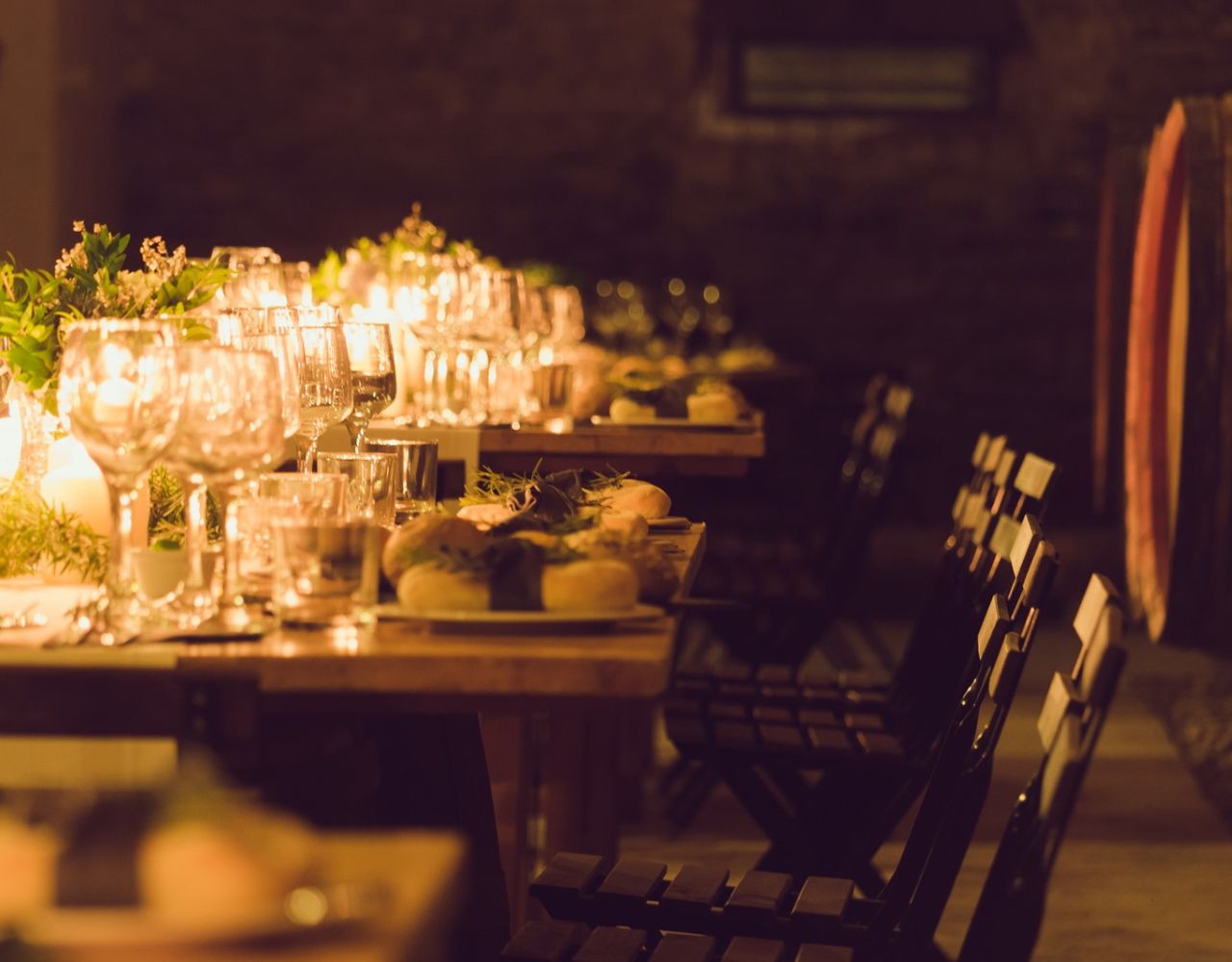 Nonetheless, Corfu island is a multicultural gem whose exploration needs more than 3 days. Still, if you can only devote 72 hours to Corfu, this does not mean that you have not seen the highlights of the island. Hus, not time to waste - ask us whatever you wish and plan the perfect 3 days in Corfu with our guidance and assistance.