The Imperial Gardens of Achillion Palace are again opened!
Great news about the semi re-opening of the Imperial Gardens of Achllion Palace. Its wondrous gardens with its fragnant flowers will remain opened until the 31st of October. In case you are interested in visiting them, there is an entrance fee of 5 euros per person. Opening hours: Every day, from 08.00 am to 21.00 pm.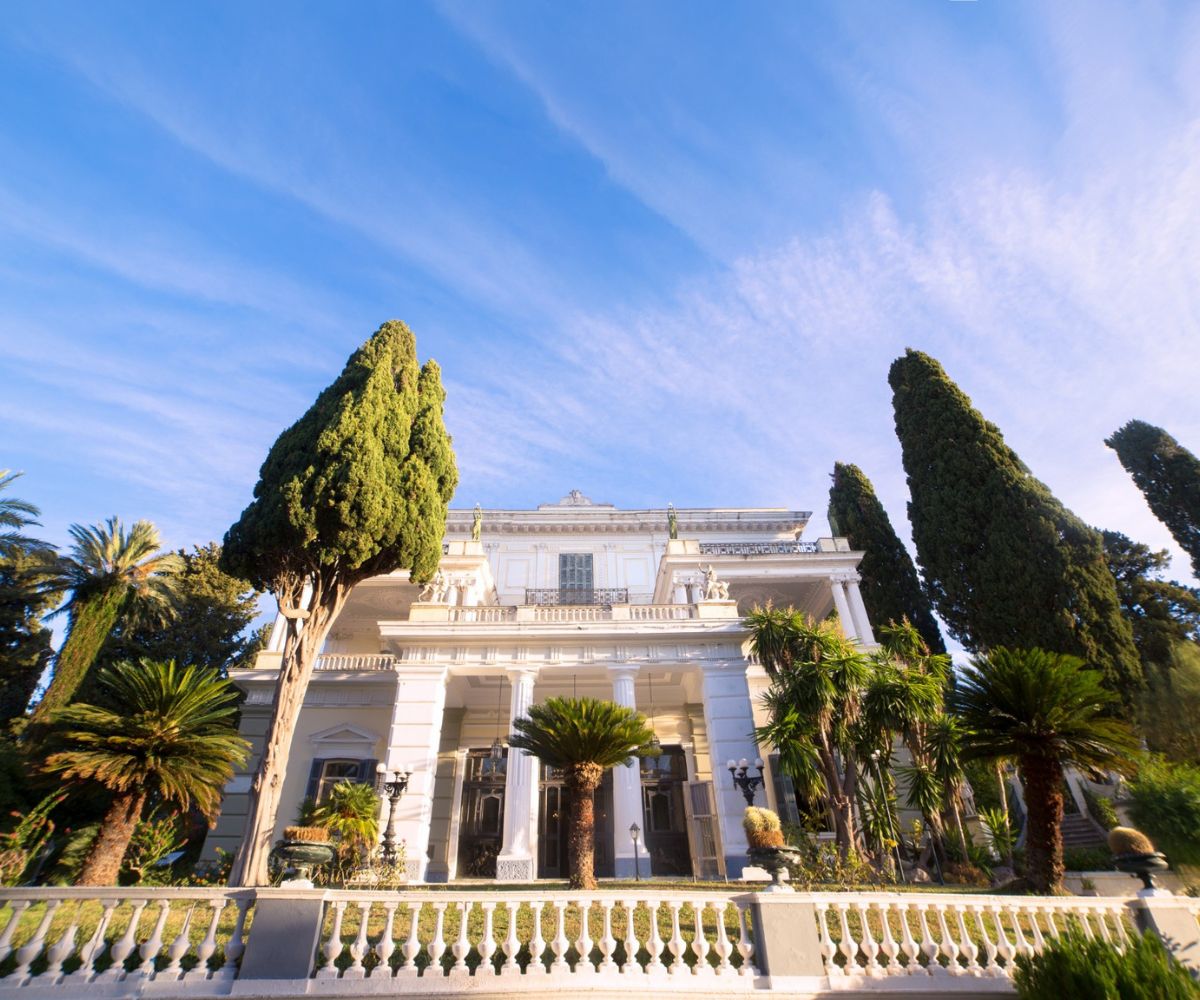 The latest info about the Restoration of Achillion Palace: When will it reopen?
Many of our visitors have been asking us "When will Achillion Palace be open again?" or "What is the latest news about Achillion Palace?". The truth is that there is no official information about the re-opening of Achillion Palace. Hence, if you are searching on Google about the re-opening of Achillion Palace, the answer remains the same; we are still waiting for the official announcement!
Anyway, everything happens for a reason. And the reason is that Achillion Palace will be restored for better and safer maintenance. It was the Central Council of Modern Monuments that declared and approved the reconstruction of Achillion Palace, not only for the maintenance of this worldwide renowned historical sight but also for the safety of its visitors. Hence, it is expected that Achillion Palace will open by the time the restoration project will have been completed.
The project's budget exceeds 18 million euros, whilst the renovation of the Palace, the building of barracks of the Baron, and the Concierge are included in this project's restoration. Among everything else, maintenance will involve some interventions in order to protect the edifices from humidity, and complete corrosion, whereas the nearly collapsed staircase is set to be reconstructed.
A few words about Achillion Palace

Achillion Palace is without a doubt Corfu's most well-liked museum, drawing thousands of tourists from all over the world each year. You can get a taste of the intriguing life of the Empress Elizabeth of Austria, also known as Princess Sissi, who built this summer residence in honor of the captivating Greek hero Achilles. When entering this spectacular neoclassical estate from the late 19th century, take some time to see the large Four Seasons fresco adorning the ceiling and peruse the spectacular furnishings, paintings, and personal belongings. The grounds of the palace, which are bordered by breathtaking views of the Ionian Sea, are home to stunning marble statues of famous Greek historical figures, constituting its most notable feature. Achillion Palace is perched on a hill, approximately 12 kilometres south of Corfu Town.